Updated for 2021!
When winter arrives, many people feel the need to hunker down inside. Well, I say get out and have fun! One way to enjoy the great outdoors this winter is to experience maple sugaring. That's right! You can learn all about the process to make maple syrup right her in NJ. No need to travel all the way to Vermont (although that is really fun too).
New Jersey offers some fun and unique maple sugaring events. From story times to hikes to tastings, there are maple sugaring experiences the entire family will love. We enjoyed an event a couple of years ago at the Great Swamp in Chatham which we absolutely loved. We learned all about how sap is taken from the trees then turned into delicious syrup. We also explored nature and learned more about winter. We cannot wait to try more maple sugaring events this winter.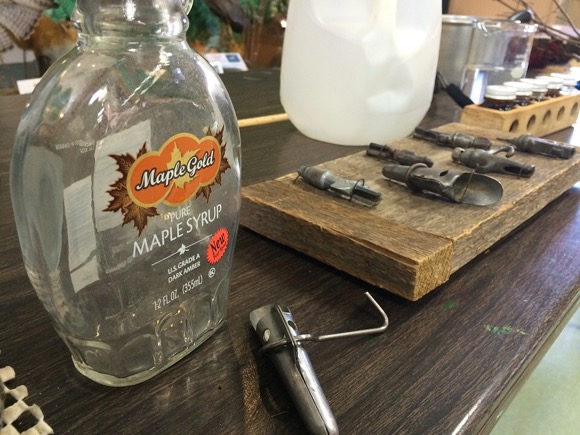 We have put together a list of amazing maple sugaring events in NJ. We will be updating it as new events arise so make sure you check back frequently or bookmark this post. If you know of any events we missed, please leave it in the comments section below and we will make sure to add it!
Amazing Maple Sugaring Events in NJ
The Great Swamp, Chatham 
Maple Sugaring Demonstrations at The Great Swamp in Chatham offer an amazing maple sugaring experience the entire family will love. Guests learn how to identify and tap maple trees, collect the sap and make syrup over a fire. It is a fun outdoor experience that gives kids a new appreciation for nature. This event is only $4/ages 3 and up and takes place every Saturday in January 23 – March 13.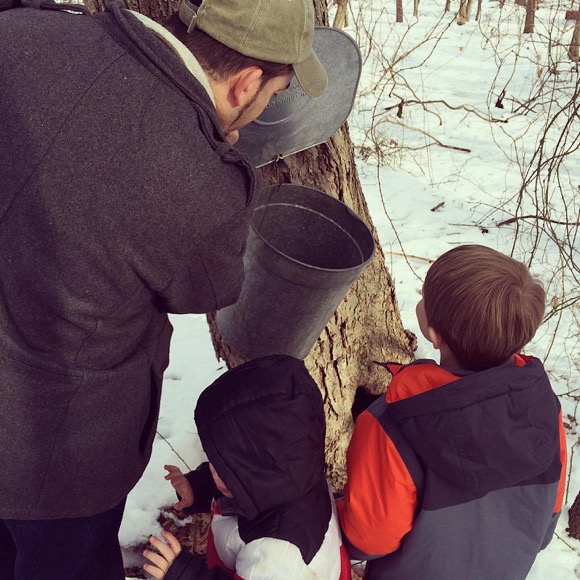 Hunterdon County Division of Parks and Recreation
On February 18 7pm-8pm, the Hunterdon County Division of Parks and Recreation is offering a virtual Maple Tree Tapping program. It is recommended for ages 8 and up and is FREE to attend (registration required). Participants will learn all about the process of tree tapping and how to make maple syrup.
Reeves Reed Arboretum, Summit
Celebrate the start of maple sugaring season at Reeves Reed Arboretum in Summit with their Tap That Tree event on January 30 10am-11:30am. Families will enjoy a true hands-on learning experience as they are taught how to tap a tree. Registration is required. The event is $15/child (ages 5 and up).
Duke Farms, Hillsborough
In February, Duke Farms in Hillsborough offers their annual Sugar Maple Celebration, a multi-sensory event that takes the family through the process of maple sugaring production from tree tapping to making maple sugar. From nature walks to story time to eating maple themed foods in the cafe with purchase, there are plenty of hands on educational activities to keep children engaged.  This is a FREE annual event. We unsure if this event will take place this year; however, Duke Farms is offering maple sugar themed virtual experiences including Virtual Storytime on February 9, a Virtual Class on February 27, and Webinar on February 27.
Environmental Education Center, Basking Ridge
This winter head over the Environmental Education Center in Basking Ridge for exciting maple sugaring events. This 90-minute family experience will take guests on a journey through the maple syrup process, past and present. Families will also enjoy a 1/2 mile hike The suggested donation is only $1/person. The dates for these events are every Saturday and Sunday February 22 – March 15.
Howell Living History Farm, Hopewell Township
Step back in time at the Howell Living History Farm and learn all about the maple sugaring process. Adults and kids will explore this NJ tradition firsthand. Tap the Sugar Maples and Groundhog Day Storytelling will take place on February 6 10am-4pm while maple sugaring events will take place February 20 and 27. Guests will help the farmers collect sap, make syrup, and have a tasting with whole wheat pancakes.
Pyramid Mountain, Boonton
The Morris County Parks brings another wonderful Maple Sugaring Event this time on Pyramid Mountain! In early March, guests will learn how to identify and tap trees, collect sap and make syrup right on your kitchen stove. Pre-registration is required and there is a small cost of $3 per person. Date and time to be announced.
Rancocas Nature Center, Westampton
In the Connect with Nature program spend a winter afternoon at the Rancocas Nature Center learning about this unique industry.  Tap a tree, sample some syrup and warm up by the bonfire for this multi-sensory experience.  Date and time to be announced soon.
Tenafly Nature Center, Tenafly 
Tenafly Nature Center offers fun Maple Sugaring for all ages. Guests will learn about the history of making maple syrup along with how the technology has changed. The event even includes a sweet treat! The event takes place every Saturday February 7 – March 28.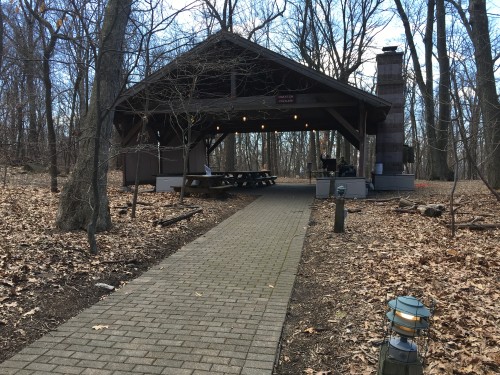 The Hermitage Museum, Ho-Ho Kus
Enjoy a fun maple sugaring event at The Hermitage Museum. Families will learn how Native Americans and colonists tapped trees and collected sap to make maple syrup. Participants will even get their own tap to take home. Admission is $25/family and $15/individual, and it includes a guided tour of the National Historic Landmark. Date and time to be announced.
Stony Brook Millstone Watershed, Pennington
Families are invited to Stony Brook Millstone Watershed in Pennington to learn all about the history, folklore, and science of the maple sugaring process. It is an 1-hour long experience that includes learning how to find and tap trees as well as taste delicious maple syrup. The events take place February 6, 13, and 21 and costs $10/person ages 5 and up.
Trailside Nature and Science Center, Mountainside
This winter the Trailside Nature Center is offering The Journey of Sap to Syrup on February 13, 14, and 15. This is an outdoor event recommended for ages 4 and up.  On February 20, families can also enjoy a Back to Nature Maple Sugaring event. Preregistration is required and the fee for both events is only $5 for Union County residents and $6 for non-residents.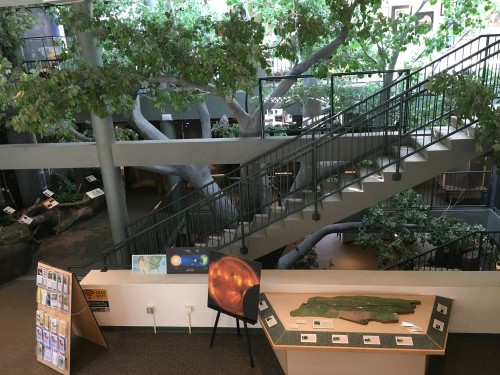 Van Vleck Gardens, Montclair
This February, Van Vleck Gardens is offering a virtual class for preschoolers, Sugar Maple Fun. This event takes place February 12. Advanced purchase of tickets is required which costs $10/child for members and $15/child for nonmembers. The Gardens will be providing an activity kit that will need to be picked up before the class.
Schiff Nature Center, Mendham
On March 2 (1pm-3pm), the Schiff Nature Center is offering Turning Sap into Syrup as part of their Homeschooling program. Guests will enjoy a hands-on learning adventure as they learn how maple sugar is made from finding and tapping a tree to collecting the sap to watching the sap evaporate. The fee for members is $10/child or $30/family of four. The non-member fee is $15/child and $50/family of four. Registration is required.
Lusscroft Farm, Wantage
The Maple Sugarin' Open House is on March 21-22 10am-3pm, families can enjoy a fun day at Lusscroft Farm in Wantage. Guests will watch maple sugaring demonstrations and taste fresh syrup.
*Due to covid-19, this event is suspended at this time.
Miller Cory Museum, Westfield
This living history museum, Miller Cory Museum, promotes hands on activities and learning opportunities on Sundays throughout the winter including a special Maple Sugaring event in March. There is a cost of $3-4 per person based on age. Date and time to be announced soon.
You may also enjoy: