Mommy University is so excited to partner with Oriental Trading to bring you their brain boosting holiday activities.
Every year I find myself struggling with what to send in to school for the holidays. Do I send in a baked good without nuts, gluten or sugar? Since I am not much of a baker, this becomes quite the process. Do I buy little pretzel bags that none of the kids want to eat (even my own)? Or do I drop my son off, head down in shame and provide NOTHING? The struggle is real for moms everywhere!
This year, however, I was saved from my inner turmoil! Just when hope was lost I was contacted by Oriental Trading to develop a partnership with Mommy University! The light bulb immediately went off as I knew this was the answer I was looking for. As you know, we LOVE educational toys and activities at Mommy University which is exactly what Oriental Trading offers. I knew right away that I would search the Christmas page and find endless ideas for holiday gifts to send to school for my kids' classmates!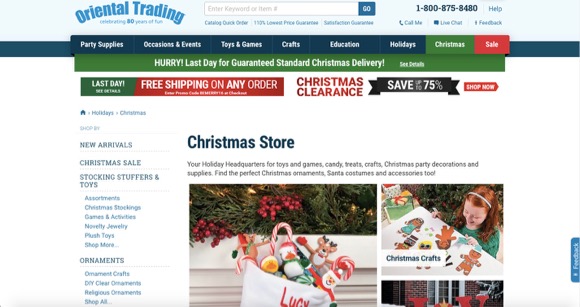 Oriental Trading offers an amazing online selection of holiday and winter items that are not only fun but also educational. What makes them even better is that they are affordable! Shipping is also quick so whether you decide in October or a few days before your child's holiday party, you will be able to get the items you desire. I explored the website particularly the games and activities section. As I found items I liked, I showed them to my boys. They loved everything and are so excited to bring in their goody bags to school this year.
Brain Boosting Holiday Gifts from Oriental Trading
Mini Holiday Gliders
Mini Holiday Gliders were my 7-year-old's first pick for his school holiday goody bag. One package comes with 48 gliders for only $5.98 which will enable my son to give 2 to each classmate. What I love is that as kids are building the glider, they are also building fine motor, visual and problem solving skills. You can also take this toy a step further by teaching kids about aerodynamics, velocity and the Law of Motion!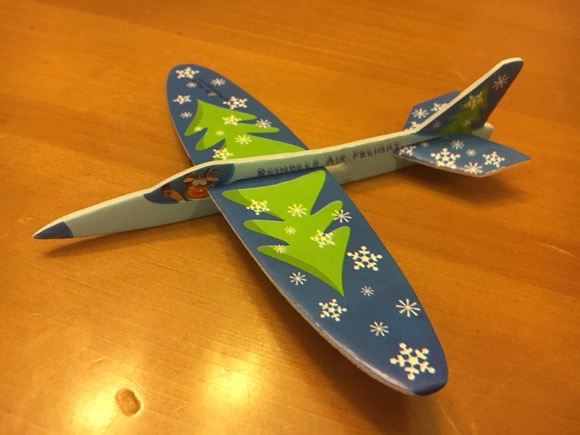 Snowman Cup and Ball Game
For the younger kids, the Snowman Cup and Ball Game is a great way to build hand-eye coordination, motor planning and visual skills all while having fun. Kids can time themselves to see how quickly they can get the ball in the cup or play in teams. The learning through play possibilities are endless. This game comes in sets of 12 for $8.49. The toy is larger than you may think which is why I think it is a good choice for preschool classes.

Polar Friends Puzzles
Oriental Trading offers a variety of small puzzle options that make the perfect brain boosting gift for school (and your child's stocking). My son chose the Polar Friends Puzzles because he loves animals. The puzzle comes in a cute case and consists of 24 pieces. The completed puzzle is a little over 6 inches long. Puzzles like this one help build visual-motor-integration, spatial reasoning and problem solving skills!

Holiday Activity Sets
As you explore the activity books section on Oriental Trading, you will quickly discover that they have a multitude of coloring and activity books to choose from. We decided to go with the Holiday Activity Set because it also comes with a small pack of crayons. Each book offers 20-pages of learning fun from coloring sheets to connect-the-dot pictures. The crayon box comes with 4 colors. The set comes with 12 books/crayon boxes for only $4.98.

Christmas Fold-Up Activity Book
When I saw the fold-up books, I immediately thought about how much fun my kids have at restaurants playing tic-tac-toe and solving word searches. The Christmas Fold-Up Activity Book opens up to an 8.5 x 11 sheet of paper with a variety of activities such as a word search, code puzzle, tic-tac-toe and word find. The opposite side is a giant coloring sheet. I chose this activity for my older son's class since it involves some word knowledge. It comes in packs of 24 for only $2.98!

Winter Mazes
My older son LOVES mazes so I knew this activity book would be perfect for him and his classmates. The Winter Mazes books consists of 12 different winter themed mazes to help boost visual, perceptual and spatial reasoning skills. It is a great way to keep kids busy especially during the cold winter months. Mazes comes in packs of 24 for only $4.98.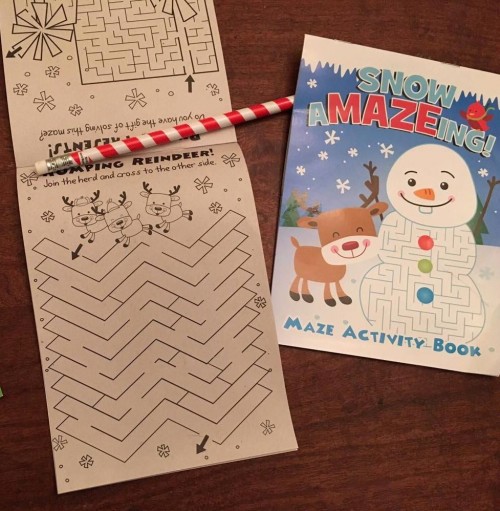 Color-Your-Own Gift Bags
I instantly fell in love with these bags especially because my little one (5 years old) LOVES to color. I thought this was a unique gift idea for classmates because it can be used again once colored. The teachers could also use them as an in-class craft for the holiday party. Each bag has a cute winter themed picture on it. They are good sized bags with a rope cord making them perfect for gift giving. The bags come in sets of 12 for $7.49.
Gingerbread Treat Box Craft Kit
The Gingerbread Treat Box Craft Kit was suggested by my son's preschool teacher. Each set arrives with supplies to decorate 12 boxes priced less than $10. While the gingerbread houses are individually packaged, Oriental Trading includes additional decorations in case little fingers lose any pieces. The completed project is 5″ x 3″ x 4 1/2″ and this is a perfect no mess project. Glue is not needed as the gingerbread people and candy decor is all foam stickers. Children will use their imagination and develop fine motor skills. I also think this is a perfect project for children if you hosted a gingerbread house party or a holiday party where children can decorate the box and then select treats to bring home.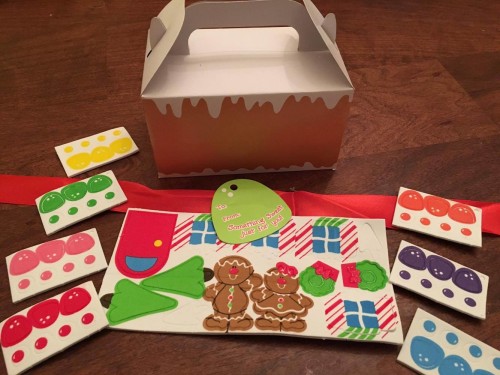 Snowflake Picture Frame Magnet Craft Kit
If your child is artistic, the he/she will love the Snowflake Picture Frame Magnet Kit to send to each of their classmate's as a holiday gift. Each kit is individually packaged so that we just need to add a label on the outside before sending to school an art project that friends can do with their family at home. The 5″ x 6 1/2″ frame fits a 2 1/2″ x 4″ photo, and the magnet they attach to the back means this can go on the fridge or another magnetic surface. Glue is needed to adhere the three different colored snowflakes to the frame and the pieces are small so this project is recommended for ages 5 and older. Priced at $8 for 12 frames this fits within our budget and offers lots of play at school and home.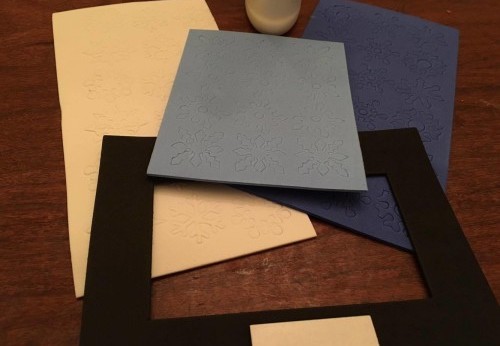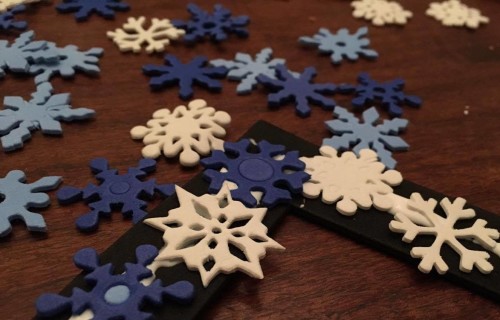 Striped Candy Cane Pencils
Decorative pencils are perfect to have in case of any holiday party, celebration or unexpected guest. Oriental Trading has a huge selection that range from snowflakes to gingerbread men to glitter to penguins. These pencils can be placed in a bundle with accompanying holiday erasers to encourage that budding writer or they can be added to the activity or maze books. For less than $5, these festive pencils come in packs of 24 which make them perfect for stocking stuffers or to add a special touch when the children write their holiday wish lists.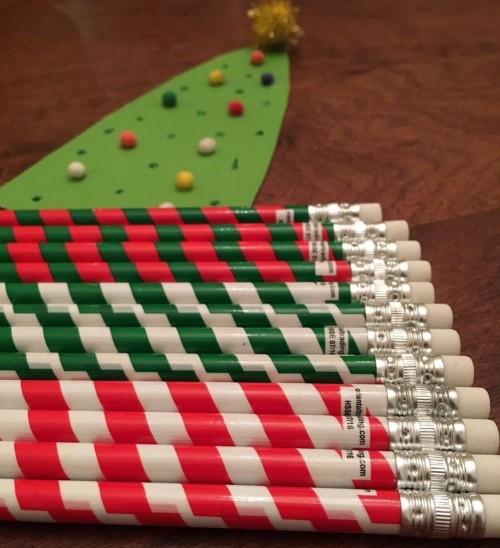 Mommy University is so excited to partner with Oriental Trading as they offer your-round learning activities. We cannot wait to share more fun brain boosting experiences with you!
Looking for a deal at Oriental Trading? Visit their coupon page for the latest in sales.