My family loves visiting The Growing Stage. Over the passed 3 seasons, we have seen a variety of shows that we fell in love with. Recently, however, we had the pleasure of attending our first concert at this historic theatre. We were thrilled to be invited guests to see the amazing Brady Rymer and The Little Band That Could!
Being that Brady Rymer is a 2-time Grammy nominee, we knew this would be a show to remember, but what we didn't expect was to be up and out of our seats for most of the night. This was not a show where you just sit back and relax. It is show where you get up, dance, sing and be a part of the fun!
Before this concert, I have to admit that I had not heard any songs by Brady Rymer and The Little Band That Could. It didn't take long, however, for us to become huge fans! Each song seemed to really connect with children. Along with great rhythms and beats, each song offered relatable and often times comical lyrics. I loved listening to long time fans in the audience sing loudly and watching their eyes light up when they knew from the first note what song was about to be played. Brady Rymer clearly captures the hearts of children (and their parents).
For those that don't know, Brady Rymer started his career with RCA Records in the band From Good Homes. He toured with bands such as Dave Matthews Band and Bob Dylan. After a decade long career, he ventured off on his own to create amazing family music. He has released eight albums including his most recent, Press Play. Brady's bandmates are also outstanding in their own right as they rock the stage with their amazing voices and musical talent.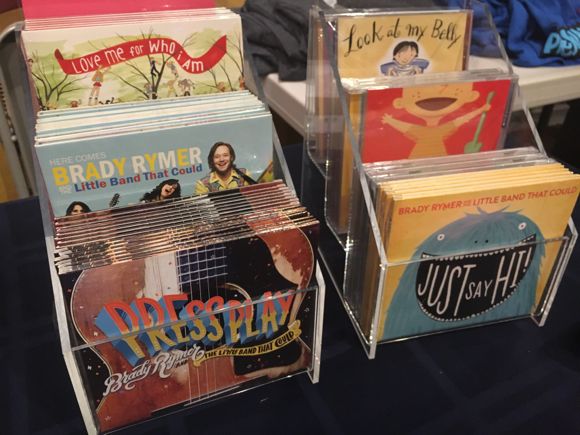 This incredible band doesn't just rock theaters like The Growing Stage, outdoor venues and concert halls, they also play at schools and libraries. What I really love, however, is how the band gives back through music. They write songs to encourage kids to use manners, be polite, follow their dreams and much more. In 2013, they released the album Songs for a Healthier America, which encouraged kids to get active and make healthy choices. They worked in collaboration with Michelle Obama's Let's Move campaign.
When watching a Brady Rymer and the Little Band That Could concert at The Growing Stage, I could see the love they have for music and their audience. They truly want to encourage youth to dream big and follow their hearts. Through their songs, they teach youth important life lessons in a way kids can understand. What I truly loved was that Brady's music reaches children of all abilities, ages, races and cultures. It is music that brings everyone together and creates a better tomorrow!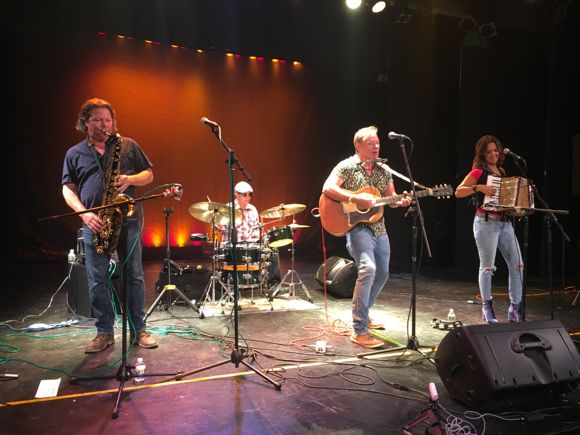 After the show, we had the pleasure of meeting Brady and getting this autograph. He was kind and patient which each child who waited full of excitement for a chance to meet him. A smile never left his face, and it became very clear to me, as a parent, that this is what he loved. He loved to meet the kids his lyrics intend to impact. He truly appreciates the support of his fans. It was an honor and a pleasure to be a part of this experience!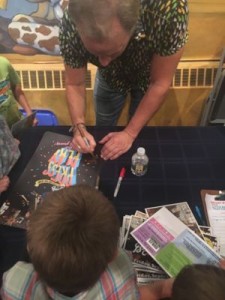 The next event at The Growing Stage is Peter and the Starcatcher. Families can also enjoy a Halloween Magic Show on October 29, 2016. Learn more about the upcoming season here!