Updated for 2019!
It's almost here! That holiday most known for chocolate, hearts and everything pink. You guessed it, I am talking about Valentine's Day. Although it is fun to buy hearts full of candy and give an over abundance of hugs and kisses, why not try something new this year!
After reviewing what NJ has to offer families to celebrate Valentine's Day, we have put together a list of some wonderful educational programs your kids will LOVE! It is so important for kids to continue to be exposed to educational experiences outside of school. Here are some events that are so fun that kids won't even realize they are learning!
Brain Boosting Events to Celebrate Valentine's Day in NJ
Valentine's for Nature – Every Friday, Saturday and Sunday in February 10am-4pm at Tulpehaking Nature Center.
Valentine's Day Cards – February 2 10am – 12pm at your local Michael's Craft Store.
Chocolate Dipped Treats Walk-In Event – February 8 6pm-8pm at Chef It Up in Mount Olive.
Valentine's Day Frame – February 9 10am – 12pm at your local Michael's Craft Store.
Family Date Night – February 9-10 6pm-9pm at Jenkinson's Boardwalk.
Chocolate Festival – February 9 11am – 4pm at Morris Museum in Morristown.
Valentine's Day Slime – February 9 1pm – 3pm at your local Michael's Craft Store.
Valentine Mobile Craft – February 9 11am-3pm at Lakeshore Learning stores.
My Little Man & Me: Valentine's Day Party – February 9 1pm-3pm at Liberty Hall Museum in Union.
Terrariums for Two – February 9 2pm – 4pm at Tenafly Nature Center.
Kids Can Cook: Cooking with Love – February 13 4pm-5:30pm at Reeves-Reed Arboretum.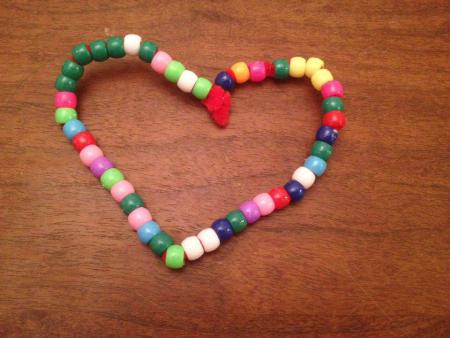 Know of another Valentine's Day event in NJ for families? Share it with us in the comments below and we will add it to our list!
Don't miss these amazing maple sugaring events in NJ too!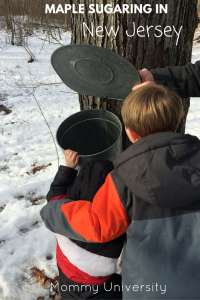 You may also enjoy: