I absolutely LOVE Toy Fair NY. I look forward to it every year as I cannot wait to see the new and innovative toys that are going to be released for the holidays. What I didn't expect to fall in love with this year are OLD toys. No I don't mean toys pulled out of someone's attic or basement. I mean toys that are being brought back from extinction. Characters we thought we said goodbye to back to play another day! I am so excited to bring you my favorite toys from Toy Fair NY 2017 that are making a comeback!
Brain Boosting Toys Making a Comeback in 2017
Lite Brite, The Bridge Direct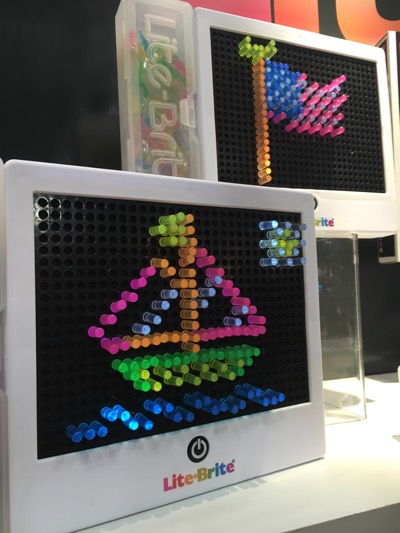 I have so many fond memories of playing with Lite Brite as a kid. I loved making fun designs and then watching them light up. As a parent, I now see how educational this toy really is. As kids place each peg in the board, they are building visual, fine motor and spatial skills. They are also enhancing color recognition, learning to follow a pattern and sparking their imaginations and creativity. Lite Brite will be the must have toy of 2017!
View Master Classic, The Bridge Direct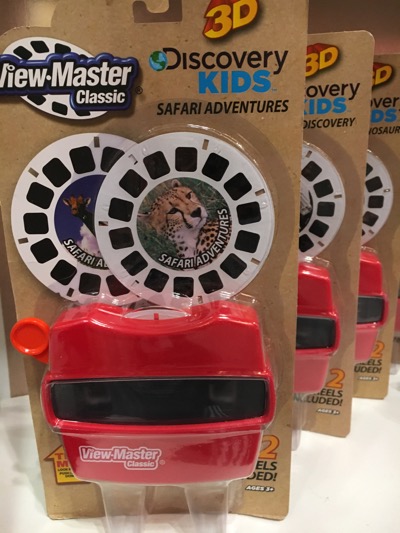 Remember the red goggle-like toy that when you clicked the lever pictures would change? Well, guess what? It's back! The new View Master Classic from Discovery Kids offers 3D images that will get kids excited about learning. Packs are available in a variety of discoveries and adventures appealing to a variety of interests and passions.
MadBalls, Just Play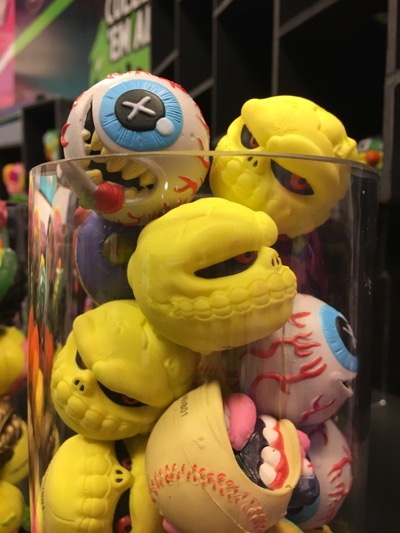 Now I may not remember MadBalls, but my husband sure does. In fact, he may have been more excited when I showed him a sample than the kids were. These 3″ foam balls became a classic toy back in 1985 and are making a comeback over 30 years later! Each ball is grossly detailed making it fun way to spark kids' imaginations and inspire pretend play. Playing also helps kids build fine and gross motor skills as they play catch, bounce it or simply toss it into a bucket across the room.
Q-Bert and Centipede, The Bridge Direct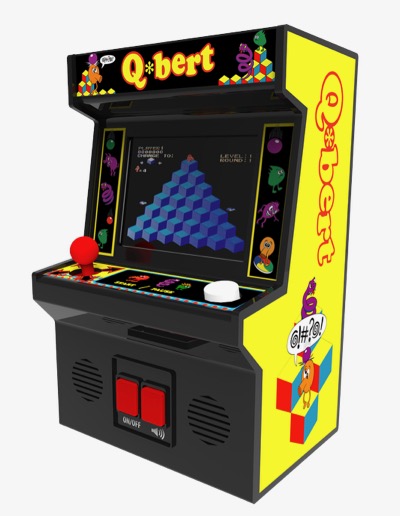 In the form of mini arcade games, the classics Q-Bert and Centipede are making a comeback! Joining their friends Pac-Man and Space Invaders, these two iconic games will bring big fun in a small package. While playing, kids will enhance visual-motor, problem solving and spatial awareness skills. Some friendly competition is also encouraged as family and friends can see who can get the top score!
Care Bears, Just Play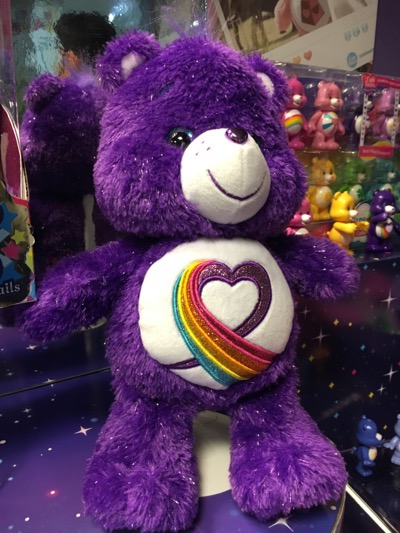 Care Bears have been making a comeback for a little while now but I am including them on this list because of an exciting announcement. Care Bears is releasing a brand new bear this year, Rainbow Heart Bear, to celebrate their 35th Anniversary. They are also launching the Create My Own Bear Contest where kids ages 12 and under can create their own bear and submit their design for the chance to win up to $3500! Just Play also offers superhero Care Bears along with Care Bear Squishems, mini bears that offer sensory and tactile play.
Fisher-Price Classics Tape Recorder, The Bridge Direct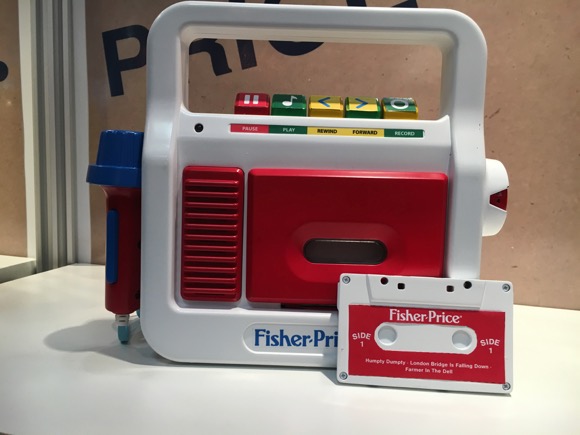 You have probably seen some of the classic Fisher-Price toys making a comeback like Change-a-tune-Piano, Tuggy Tooter, TV Radio and the classic Cash Register. Each toy has a sense of nostalgia and brings us back to a simpler time. In fall 2017, The Bridge Direct will also be releasing the Fisher-Price Classics Tape Recorder. Little ones will love singing along to clips of 5 different songs using the microphone to amplify their voices. What a fun way to encourage a love of the performing arts!
Which toy are you most excited about coming back?
You may also enjoy: