Get outside and have fun in NJ! I absolutely love going on outdoor adventures with my family and friends. I especially love finding new adventures and sharing them with you. In this post, I am sharing some of my family's favorite outdoor adventures in NJ. As we find more, they will be added to this list so make sure to bookmark it. Have fun!
Amazing Outdoor Day Trips in NJ
Hiking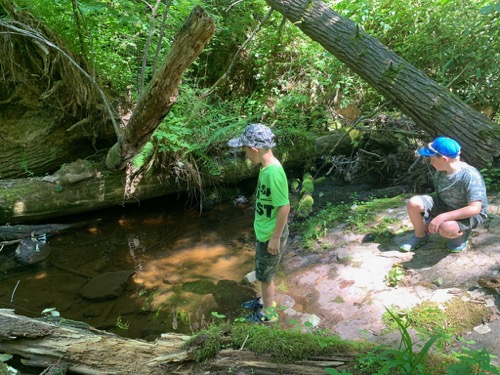 One of the best outdoor adventures you can have any time of year is to go hiking! There are so many unique trails and experiences to choose from all over the state. From waterfalls to beaches to mountain tops, there is a trail for every level of adventure and skill. You can even pack a lunch and have a picnic or enjoy a sunset. Make sure to check out our list of fun hiking activities too.
Wild West City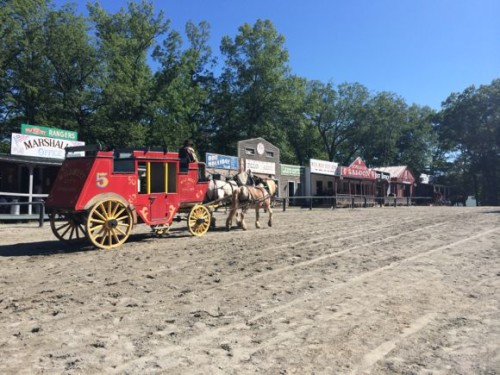 From Stagecoach rides to bullwhip shows to even a barnyard zoo, Wild West City has enough fun and excitement to keep your family entertained all day long! Located in Netcong, Wild West City allows guests to step back in time and explore the old frontier. With 22 live action shows including a Stagecoach Hold Up, kids and parents can truly imagine what life was like over 100 years ago.
Six Flags Drive Through Safari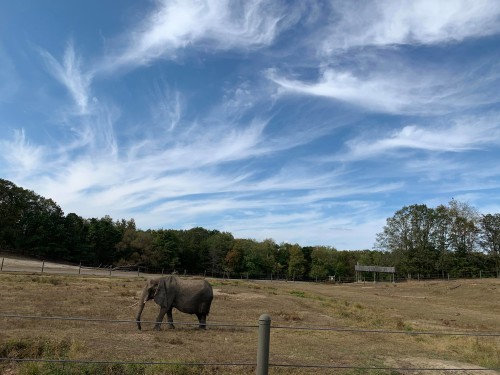 This spring and summer, tour over 350 acres of terrain in New Jersey that replicates 11 simulated natural habitats housing over 1,200 exotic creatures from six continents! The contactless experience will invite families to enjoy the beauty of the giraffes, the majesty of lions, and the leaping kangaroos. The operating hours will run from 9am until 4pm; however, you can't just drive up on a random day. To avoid overcrowding and keep safety measures in place, the safari requires all guests to make advance reservations using their online reservation system. Tickets range from $19.99-$24.99/person and can be purchased here. Tickets are FREE for Six Flags members and pass holders.
Diggerland USA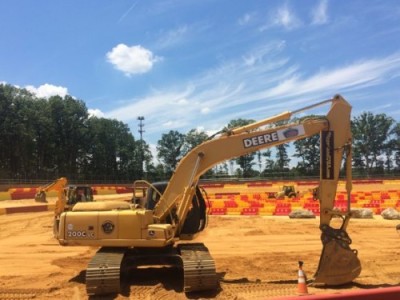 Diggerland, located in West Berlin, is an amusement park like no other! While experiencing thrilling rides and attractions, kids will also be learning all about various construction vehicles. Kids also get to ride and operate the large machinery including diggers, dump trucks, back-hoes and more! Diggerland also offers events for children with special abilities (SAND).
Field Station: Dinosaurs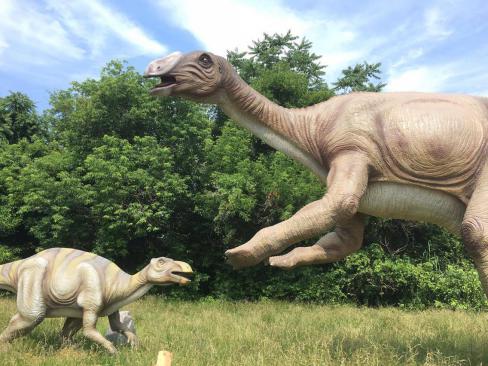 Travel back in time again this year, but this time go millions of years into the past when giant creatures ruled the Earth. At Field Station: Dinosaurs, guests can literally walk among the dinosaurs. With life-size animatronic dinosaurs that move and roar along with hands-on learning activities scattered throughout the park, a day at Field Station will be an adventure for paleontologists of ALL AGES! For more places to explore dinosaurs, check out our Amazing Places to See Dinosaurs post.
State or National Park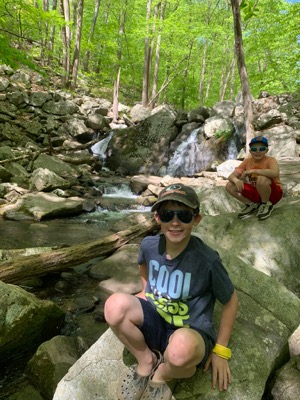 New Jersey is jam-packed with amazing National and State Parks! They offer wonderful learning opportunities for the entire family. From hiking trails to historic sites to gorgeous waterfalls and beaches, NJ Parks have it all. For a list of NJ State Parks along with a calendar of events and activities, visit the official state website. You can find a list of National Parks in NJ here.
Grounds for Sculpture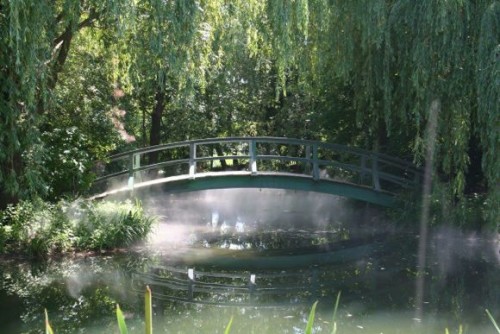 Grounds for Sculpture, located in Hamilton, offers a breathtaking experience for individuals of all ages. Families can enjoy 42-acres of amazing exhibits while taking in the beauty of nature. Guests can stroll along the grounds, take a guided tour and enjoy summer events and programs. Families can even enjoy a movie under the stars!
Nature Center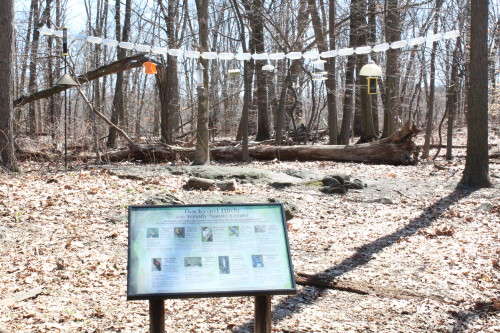 Get outside and explore nature at one of NJ's Amazing Nature Centers. Families can learn about local animals and plants while also hiking and taking classes. Many also offer tours, activities, and even summer camps. Check out our list of NJ Nature Centers HERE.
Local Farms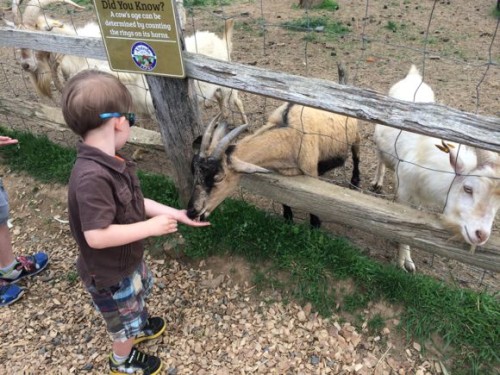 NJ isn't called the Garden State for nothing! Our state is filled with incredible farms families can visit year round. From pick-your-own adventures to fall fun like corn mazes and nighttime hayrides to cutting down your own Christmas tree in the winter, NJ farms offer endless opportunities for families to explore, play, and learn. Check out our post on Spring and Summer Events at NJ Farms for more information.
The Beach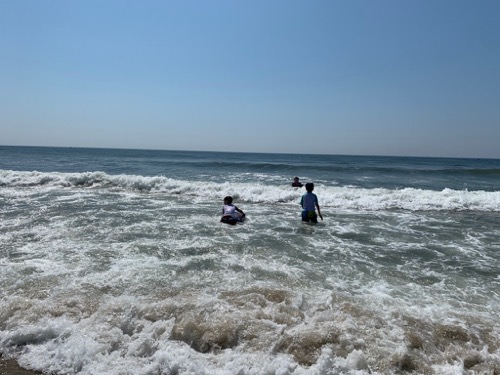 A trip to the Jersey Shore is a MUST for residents and visitors of NJ. Whether it's playing games on the boardwalk, boogie boarding in the ocean, looking for seashells along the beach, or just dipping your toes in the sand, a trip to the beach is a great way to spend the day or even the week with family and friends. Check out THIS post for fun brain boosting activities to enjoy while at the beach.
The Zoo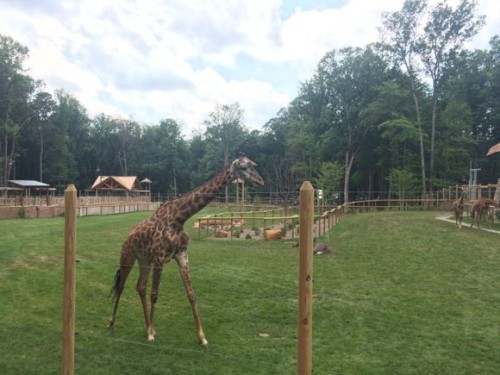 Since my boys were infants in strollers, I have been taking them to the zoo. It is an amazing place that engages all of the senses and offers so many developmental benefits. New Jersey has some of the best zoos around with many of them offering special events and activities. Check out a list of NJ zoos HERE.
Storybook Land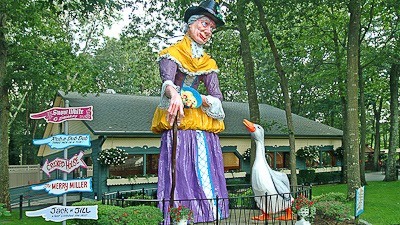 Celebrating over 60 years of family fun, Storybook Land is a must see attraction this year. As stated on their website, "Storybook Land has been keeping the spirit of childhood alive in an entertaining and educational atmosphere." Children will be elated as they get to walk through their favorite nursery rhymes. This interactive story telling approach is wonderful for enhancing the comprehension of these classic stories. Storybook Land also offers exciting rides and fun special events.
Tuckerton Seaport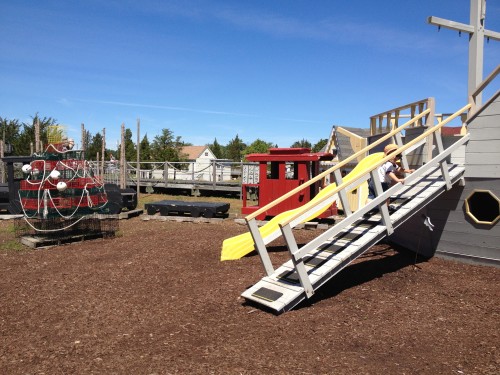 Tuckerton Seaport and Baymen's Museum is located in beautiful Tuckerton, NJ. There is a wide variety of exhibits, educational programs and events families can enjoy all year long. The Tuckerton Seaport is 40 acres of interactive fun for kids of all ages. Families can enjoy dioramas of local wildlife, a sawmill, 1880s boat house, replica of the original clam and oyster house, carving shop, fishery, lighthouse and much more! They even have a themed playground.
Mountain Creek

Located in gorgeous Sussex County is Mountain Creek Resort which offers family adventures all year long! Here is a look at some of what you can enjoy:
Snow Tubing
Mountain Biking
Zip Tours
Golf
Zip Lines and Ropes Courses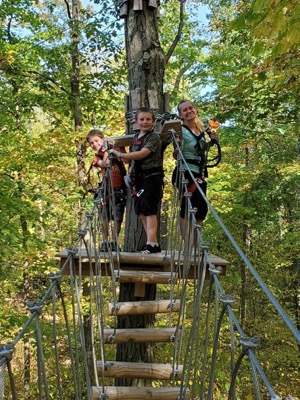 All across NJ, families can enjoy exciting outdoor aerial adventures. From treetop courses to 4-story structures, there are plenty of opportunities for families to climb, swing, and explore. It's a fun way to build confidence while enhancing motor skills, balance and coordination. Check out THIS POST for a list of aerial adventures in NJ.
What is your favorite outdoor adventure in NJ? Put your answer in the comments section below!
You may also enjoy: