One of my favorite springtime activities is to explore a farm. I love seeing all the beautiful flowers and petting the adorable baby animals. I also love all the Easter fun. We are so lucky to live in the Garden State because we have plenty of farms to choose from with exciting, family-friendly activities. Here are some amazing Easter events and experiences happening on a farm near you!
Easter Fun on the Farm
Springtime and Easter Fun at Alstede Farms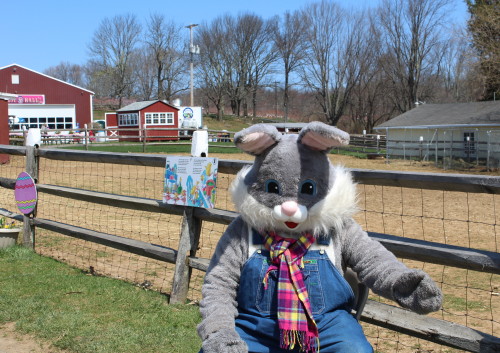 Each year Alstede Farm presents an Easter and Springtime Family Festival. Admission to the festival includes pony rides, wagon rides, egg hunt, visiting baby farm animals, photo opportunities with the Easter Bunny and much more. Tickets are required. This event takes place daily March 27-April 3.
Annual Easter Egg Hunt at Battleview Orchards
On March 27, Battleview Orchards hosts its Annual Easter Egg Hunt. Children ages toddler to 10 can seek out some of the 4,000 stuffed eggs in a designated area.  The event is free but they do request a donation of non-perishable food that will be given to a local food bank.
Easter Bonnet Contest Heaven Hill Farm
Get creative this Easter by entering the homemade Easter Bonnet Contest at Heaven Hill Farm on April 3. Located in Vernon, this farm offers a full day of fun on the farm for the entire family. Join the Easter Bunny for an exciting visit with farm animals, an egg hunt and hayrides. Other fun activities include pony rides, carnival rides, sand art, face painting and more.
Easter Egg Hunts at Oasis Family Farm
Oasis Family Farm Easter Egg Hunts take place on March 27- 28 and April 2-3. Meet the Easter Bunny and enjoy a safe, organized egg hunt while also enjoying a day on the farm. Egg hunts are broken down into zones based on age making it an even more enjoyable experience for kids!
Easter Egg Hunts at Ort Farms
Head over to Ort Farms in Long Valley on April 2-3 at 10am for an exciting Easter Egg Hunt. Other activities may include cow train rides, hay rides, meeting farm animals and more! The event is FREE.
Egg Hunt Hayride at Johnson's Corner Farm
Join Johnson's Corner Farm March 19-April 3 as they offer families a fun hayride that will take little ones to a field where they can select five colorful eggs. After the Egg Hunt, children will be provided 2 Easter themed cookies to decorate. Guests will also be able to meet Peter Rabbit. Reservations are required.
Easter Egg Hunts at Brookhollow's Barnyard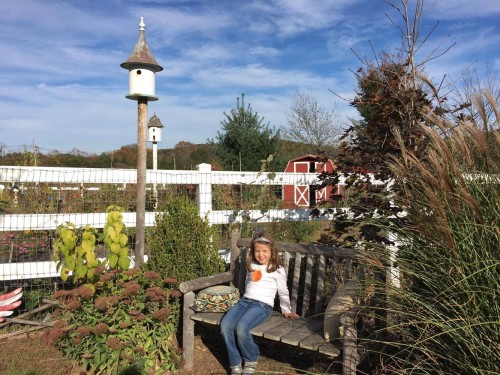 Brookhollow's Barnyard Easter Egg Hunts will take place on April 10-11 and 17-18 with 3 time slots available each day. There will be 40 children per time slot and pre-registration is required. The event costs $11/child which includes a bucket and 10 eggs. Adults are only $5.
Bunny Chase at Terhune Orchards
Easter weekend (April 3-4) families will have a fun FREE day on the farm as they follow treasure hunt clues around the farm that lead to a surprise. Kids can also make a bunny craft to take home, take a wagon ride, see farm animals and more!
Hayrides to Visit the Easter Bunny at Duffield's Farm Market
Duffield's Farm Market invites families to take a hayride to visit the Easter Bunny on March 20, 27, 29, 20, 31, and April 1-3. Kids can also gather eggs! This event is only $12.99/family.
Egg Hunt and Easter Bunny Visit at Demarest Farm
On March 20, 21, 28 and April 3, Demarest Farm is partnering with Lucky Den Photography Studio to bring families a fun and unique Easter event. Families have 2 options: 1- visit with Easter Bunny and egg hunt; 2-photo session with Easter Bunny and egg hunt. Tickets are required.
Easter egg Fun at Tranquility Farms
On March 27 and April 3, families can enjoy a fun day at Tranquility Farms. The event includes an egg hunt, egg dying, a visit with the Easter bunny, and a special ice cream treat. This event is for all ages and tickets are required.
Spring Easter Egg Hunt at Schaefer Farms
Hop over to Schaefer Farms on March 27-28 and April 2-3 11am-3pm for a fun egg hunt. Families can enjoy a hayride to the egg hunting field where kids can collect 10 eggs filled with candy. Guests can also visit with the Easter Bunny and farm animals.
Easter Egg Hunt at 10 Lil' Acres Rescued Animal Farm
On March 27-28 12pm-4pm, kids can enjoy a fun egg hunt on the farm along with pony rides, crafts, photo ops, and more. Guests can also meet some adorable bunnies and chickens.
Easter Farm Adventure at Hidden Pastures Luxury Fiber Farm
Head on over to this unique farm in Branchville to feed and meet alpacas, goats, and sheep as well as take pictures with Angora bunnies. Admission includes animal feeding, a bucket, 10 filled eggs, and photo op. This event takes place March 26-28 and April 2-3, and reservations are required.
You may also enjoy: