This school year may not be starting off the way we imagined, but that doesn't mean it can't be an amazing year! Whether it is 100% or a hybrid program, many kids will be participating in virtual learning. Sadly, that means that specials may not be as prominent as in the past. That's why we wanted to put together a list of some amazing art kits and sets that kids can enjoy at home. These kits make art fun and easy for those of us that aren't very crafty. This list includes kits that Monica and I have used with our kids so we know they are AWESOME! Amazon affiliate links are included to make shopping faster and easier.
Amazing Art Kits for Kids
Big Gem Diamond Painting Kit (Creativity for Kids)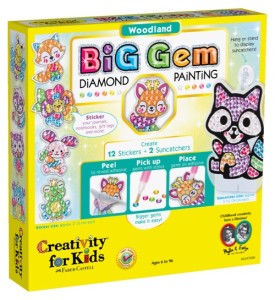 I absolutely LOVE this art set. There are 4 versions to choose from: Woodland Creatures (pictured above), Sea Friends, Sweets, and Magical. Each contains 12 sticker and 2 suncatchers to decorate. The kit uses wax to adhere gems onto the stickers and suncatchers. This kit is great for boys and girls as it encourages creativity while building important fine and visual motor skills. Big Gem kits can be found on Amazon for under $15.
Scribble Scrubbie Pets (Crayola)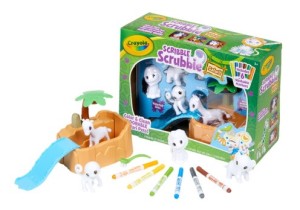 Crayola is known for offering bold colors and innovative art products that encourage creativity. The Scribble Scrubbie line of toys is no exception! Kids will want to play for hours decorating their adorable pets then rinsing off the color to make an entirely new creation. These sets also encourage pretend and imaginary play. My son and his friend had so much fun mixing colors to see what they would get. It is a fun introduction to the science of color. Scribble Scrubbie Safari (pictured above) can be found on the Crayola website and Amazon along with other fun designs such as Pet Salon, Vet Set and Scrub Tub Set. You can also purchase additional pets, markers and accessories.
Hat Not Hate Quick Knit Loom(Creativity for Kids)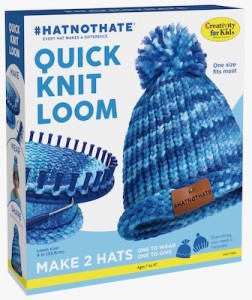 HAT NOT HATE is an anti-bullying campaign founded in 2018 by Shira Blumenthal, a victim of childhood bullying. The goal of this campaign is to raise awareness by making, wearing and sharing blue hats. The color blue represents solidarity and support of bullying prevention. Creativity for Kids has partnered with Hat Not Hate to offer this new Quick Knit Loom kit. Each kit provides everything you need to make, wear, share and accessorize two hats including 180 yards of chunky blue Lion Brand yarn, a reusable 9″ loom, loom hook, tassel and pom-pom maker, two faux leather Hat Not Hate tags and easy to follow instructions. It can be purchased on Amazon for under $25.
Light Racer Kit (Tech Will Save Us)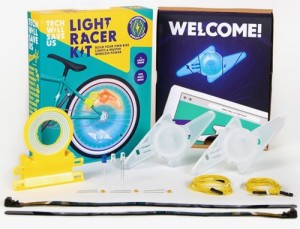 Kids can bling up their bikes with the Light Racer Kit! Using the kit, kids can put together circuits to build bike lights that flash when they ride them. While building with capacitors, led lights and wireless coils, they will learn about wireless technology. What a fun way to encourage a love of science while also fostering creativity. The Light Racer Kit is also under $15 on Amazon.
Hide & Seek Rock Painting Kit (Creativity for Kids)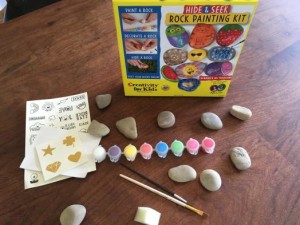 Since safe at home, we have had so much fun painting rocks and secretly dropping them off at our friends' houses. It is a fun way to stay connected while bringing happiness to someone's day. The Hide & Seek Rock Painting Kit is available on Amazon for less than $15 and includes all the supplies needed to participate in this project.
Coloring with Clay Unicorn (Faber-Castell)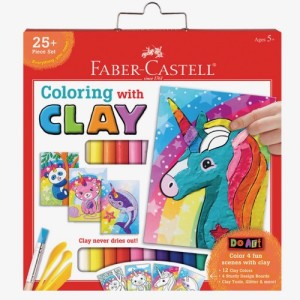 The Coloring with Clay set from Faber Castell is a great sensory kit that encourages children to shape, mold, and push clay into a canvas. I love this set because it builds hand strength as well as fine motor skills. Priced for less than $15 on Amazon it includes enough clay to decorate four canvases. If this set doesn't fit your child's style, check out the Safari set.
CREATTO Light of Crafting Kits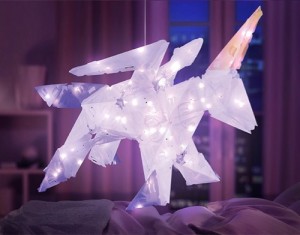 Thames and Kosmos is well-known for their amazing science kits so it is no surprise that they have released a fun building set that teaches kids STEAM concepts. The interlocking building tiles are flexible and durable making them perfect for builders ages 9 and up. Each kit comes with instructions for 4 different creations but kids can also use their imaginations to make their own designs. Each set comes with LED lights and USB cable. Kits include Shark & Ocean Pals and Unicorns & Friends, and they can be found for under $30 on Amazon.
smART Sketcher Projector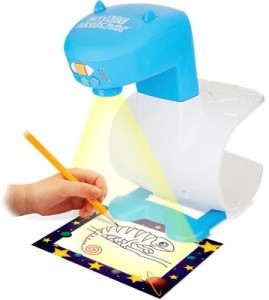 smART Sketcher has a long line of amazing art products that encourage kids to draw and create. The smART Sketcher Projector is no exception! This innovative tool allows kids to grow and enhance their drawing skills right at home. The Projector comes with over 50 step-by-step activities that help build fine motor skills, visual motor skills and hand-eye coordination as well as spark creativity. Expansion packs are available too for even more drawing fun. The smART Sketcher Projector can be found at retailers such as Michaels, Walmart and Target as well as on Amazon.
Crayon Melter (Crayola)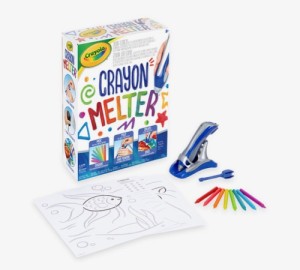 Get creative with the Crayon Melter from Crayola. My son loves the original crayon melter which allows kids to make new crayons. This innovative melter gives an entirely new life to crayons. Artists insert an unwrapped crayon into the melter, and when ready, the melter is used like a pen to make new textured creations. Kids can decorate canvas, wood, pottery and more. It is perfect for school projects or even making crafts for a craft fair. The possibilities for creativity are endless. The Crayon Melter can be found for under $25 on the Crayola website and Amazon.
Paint Your Own Stepping Stone (MindWare)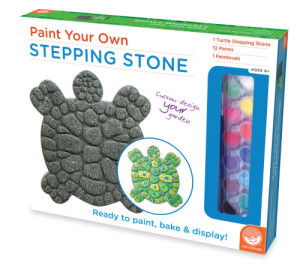 We are strong believers in the Paint Your Own Stepping Stone from MindWare. In fact, each year my children have requested to do this activity with gusto. From butterflies to mandalas to dino footprints, there are so many options and the collection keeps expanding. Not only are children having fun while working on fine motors skills and creativity, but this activity also helps them develop an interest in gardening. This set can be found for $25 on MindWare's website.
Color Wonder Coloring Pads and Markers (Crayola)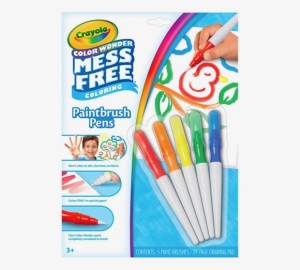 Crayola Color Wonder is art magic. Color Wonder markers, can only be seen on special Color Wonder paper, and when used on anything else, it will be clear! How cool is that? The tips of the markers appear white or clear but once it touches the special paper, the color magically appears. Kids see it as a magic trick every time they color, create and paint! Each set comes with 18 coloring pages and 5 markers. They come in a variety of styles including PAW Patrol, Disney, and Peppa Pig! Color Wonder products can be found on the Crayola website and Amazon.
Dragon Egg Surprise Bath Fizzies (Creativity for Kids)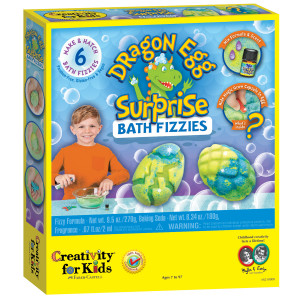 While bath fizzies have become very popular with teens and tweens and most of the designs have focused on feminine designs, there are a lot of boys who would love to play with this activity too! That is why Creativity for Kids has released the perfect set, Dragon Egg Surprise Bath Fizzies! This set contains all the necessary supplies to make 6 bath fizzie eggs. It is a wonderful set that can be given to any child in your life. This set is designed for kids ages 7 and older, and is priced at $16 on Amazon.
Lite-Brite Ultimate Classic (Basic Fun)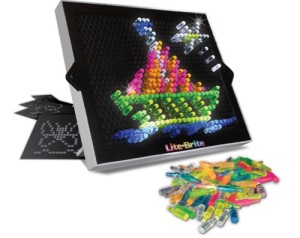 When I was a kid, I absolutely LOVED playing with Lite-Brite which is why I am so happy it has returned for my children to enjoy! This new version of Lite-Brite features a bigger screen, brighter pegs and more templates. Once the creation is made, it can be lit up in four different ways. This great retro toy that helps build fine motor skills while enhancing art skills is also affordable as it is under $15 at Amazon.
My Fairy Garden (PlayMonster)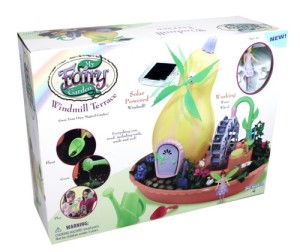 I love that PlayMonster combines art and science with their My Fairy Garden. Kids can use their creativity and imagination to create a real garden. This encourages a love and understanding of nature and science. Windmill Terrace enhances STEAM knowledge even more by offering solar power. It has a moving windmill that, when powered by the sun, activates a water wheel that scoops up water in the pond. My Fairy Garden sets come with seeds and soil along with beautiful decorations. It is recommended for ages 4 and up and sells for under $35 on Amazon.
Color Chemistry Lab Set (Crayola)
This exciting set from Crayola combines art and science for endless fun and learning. The set comes with materials to conduct 16 experiments right out of the box while the instruction booklet offers a total of 50 at-home activities the entire family will love! From an erupting volcano to gooey slime to colorful algae, your little chroma-chemist will love experimenting with color and science. The set is recommended for ages 7 and up and adult supervision is recommended. The Color Chemistry Lab Set can be found on the Crayola website and Amazon for under $25!
Create with Clay Dinosaurs (Creativity for Kids)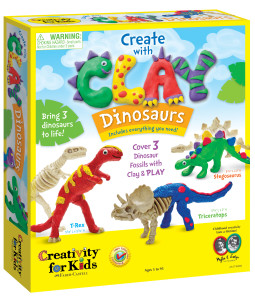 My children are still fascinated with dinosaurs and love to read all about them. Complimenting their reading, they have begun playing with this fun kit where they can decorate several different types of dinosaur skeletons with clay. The Create with Clay Dinosaurs kit not only encourages their imagination, but it is also a wonderful method to build their hand strength. This prehistoric set is only $15 on Amazon.
Colour A Cape (Great Pretenders)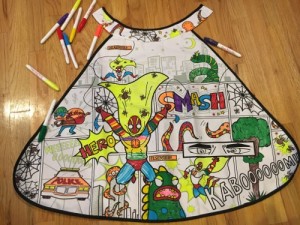 The Colour-A-Cape from Great Pretenders offer a unique coloring experience. There are no rules, patterns to follow or directions. Kids just color! It's so simple yet so perfect! Each cape comes with a set of vibrant markers perfect for coloring on fabric. Plus, the capes are reversible for even more pretend play fun. There are so many reasons to love Colour-A-Cape (you can read our review to see why) and at a price less than $25 on Amazon it is a wonderful gift this season.
Silly Scents Marker Maker (Crayola)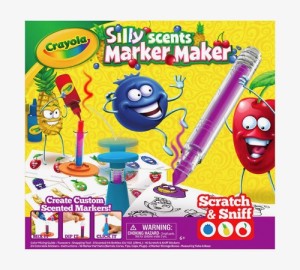 Kids love engaging all their senses, and that is probably because it is the best way for them to learn. Well, Crayola's Silly Scents line is the perfect way for kids to get creative while learning! To add to the learning experience, kids can now MAKE their own markers. What a fun way to combine art and science. The Silly Scents Marker Maker allows kids to make 16 custom color scented markers that can be used to create art masterpieces and amazing school projects. The Marker Maker can be found on the Crayola website as well as on Amazon.
Corner Creature Bookmarks (Creativity for Kids)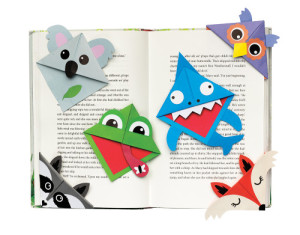 Corner Creatures Bookmarks combine a love of art and reading. Recommended for children ages 7 and older, with this kit young artists or passionate readers can make up to ten bookmarks that look like different animals. It can be purchased for less than $6 on Amazon.
Creativity Cans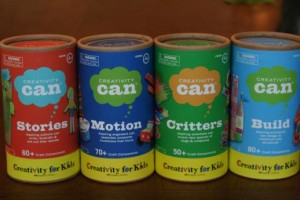 These unique crafting kits come in 8 designs: Motion, Music, Art, Critters, Stories, Build, the original Creativity Can and the Big Creativity Can. Each can comes with anywhere from 30 to more than 100 pieces that kids can use to develop their own creations. Creativity Cans not only spark the imagination but also boost children's knowledge in engineering, science, literacy, architecture and much more!
I hope these art kits help add some glitter, sparkle and fun to your virtual learning experience! Which one is your favorite? Answer in the comments below!
You may also enjoy: