Let's Go Wild
There are so many opportunities in NJ (and the surrounding areas) for families to explore the world of animals, reptiles, birds, insects, and more! As stated in our article Benefits of Visiting a Zoo, zoos allow children to grow and develop through discovery and exploration. Aquariums allow families to learn through exploration as well. Each zoo and aquarium in NJ offer something unique and special, and I thought it was important to highlight these amazing qualities. In this article, we list each zoo and aquarium in NJ and briefly describe it. We will share a unique quality that is not only educational but also really interesting. We are so lucky as NJ residents to have such amazing experiences at our fingertips so go out and explore them!
NJ Zoos & Aquariums and What Makes Them Unique
Adventure Aquarium
With over 12 exhibits spanning 200,000 square feet, Adventure Aquarium has been a major attraction to South Jersey. The 8,000 aquatic and land creatures that call it home are not only fascinating but also fun to admire. Whether it is hippos, which Adventure Aquarium boasts as the only aquarium in the world to feature, penguins, or jelly fish, there are tons of immersive exhibits that will thrill you. Have you walked on a bridge suspended over sharks? If not, check out Shark Bridge. For young kids, the Kid Zone will be a hot spot where they can climb and crawl. In addition, multiple Touch Tanks offer you the opportunity to touch stingrays, sharks, and more!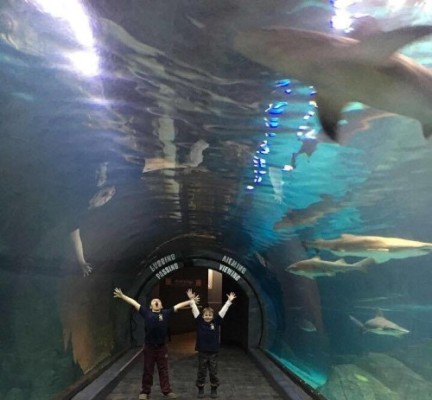 What makes Adventure Aquarium unique: Adventure Aquarium boasts one of the largest collections of sharks on the East Coast including the only aquarium to feature the Great Hammerhead Shark in the United States. Shark fans can also enjoy a night at the aquarium and sleep in the shark room! We did this with scouts and it was an experience we will NEVER forget. In addition, if you are looking for blue penguins, then go to Adventure Aquarium which is only one of six aquariums to have them in residence.
Atlantic City Aquarium
From moray eels to moon jellies, Atlantic City Aquarium will be a great spot to bring the family! They will enjoy observing a variety of aquatic creatures and stopping by the Tropical Shark Touch Tank. The residents of this tank are part of the Catshark Family which are bottom dwelling species and commonly found in the Pacific Ocean. This unique aquarium also offers a Stingray Touch Tank and Mid-Atlantic Coastal Zone Touch Tank  with Horseshoe Crabs and Sea Urchins. After getting up close and personal with some sea creatures, make sure to enjoy a live feeding or animal show.
What makes AC Aquarium unique: Atlantic City Aquarium is located at the Historic Gardner's Basin. This is a waterfront space that offers restaurants, recreational boat rides, fishing docks, maritime exhibits, and much more. A trip to the aquarium can turn into a full day of family fun!
Bergen County Zoo
Housed within gorgeous Van Saun County Park in Paramus, Bergen County Zoo offers a fun learning experience for the entire family. The zoo is open year round and admission is FREE during the fall and winter season. In July and August, families can enjoy live animal shows that are free with admission. Guests can also enjoy a fun train ride around the zoo for only $1.50!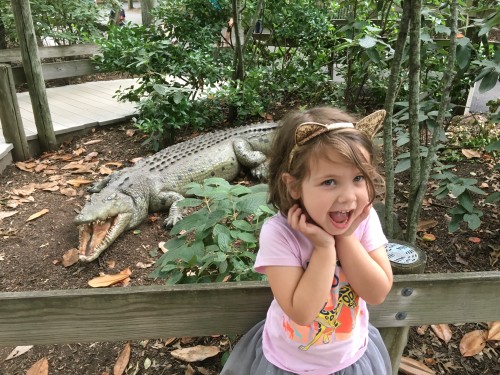 What makes Bergen County Zoo unique: Bergen County Zoo offers a wide array of amazing educational programs for kids. Beginning at age 1, kids can participate in fun hands-on classes to learn all about animals and life at the zoo. Kids can enjoy stories, songs, activities, live animal shows, and more. These programs are perfect for enhancing language and academic knowledge for little ones and for introducing the world of zoology to older children. Also, next door, is a massive playground and small splash pad where children run, jump and cool off!
*It is important to note that Bergen County Zoo is still closed due to COVID-19.
Cape May County Zoo
I took a trip to the Cape May County Zoo with my friend a few summers ago and instantly fell in love. This zoo is absolutely amazing and offers hours of fun and learning for all ages. The wide array of animals is what makes this zoo so exciting to visit. I loved seeing the red panda, giraffes, and lion, while my kids really liked seeing the camels, zebras, and the golden headed lion tamarin. Cape May County Zoo is open daily 10am-4:30pm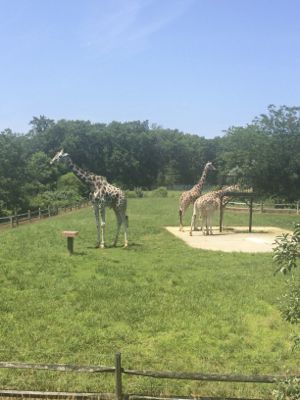 What makes Cape May County Zoo unique: Did I mention that Cape May County Zoo is FREE? Yes, families can enjoy an entire day at the zoo for FREE! Not only is it FREE, but it is open year round which allows for ongoing exploration and adventures any time of year.
Cohanzick Zoo
Cohanzick Zoo, located in Bridgeton, might be a small zoo, but it offers around 100 animals from more than 45 different species. The zoo is open every day from 9am-5pm and admission is FREE! This summer, let your kids explore the world of animal science and zoology at the Cohanzick Zoo. 
What makes Cohanzick Zoo unique: Cohanzick Zoo was NJ's first zoo as it opened in 1934! It is also located within Bridgeton City Park which offers over 1100 acres of family fun. Before or after exploring the zoo, families can spend more time outdoors hiking, fishing, boating, and more.
* It is important to note that Cohanzick Zoo is still closed due to COVID-19.
Jenkinson's Aquarium
If you are heading to the Jersey Shore, then Point Pleasant is a MUST! It not only has the beach and amusement rides, but also Jenkinson's Aquarium! They have seals, local fish, and penguins, but they also have sharks in the largest tank holding 58,000 gallons. Jenkinson's shark residents include nurse sharks, sandbar sharks, spotted wobbegongs, and more. Don't miss the Touch Tank and Turtle Pond too. Guests can also learn about the Pine Barrens, a New Jersey ecosystem.
What makes Jenkinson's Aquarium unique: Jenkinson's Aquarium is on the boardwalk so this offers the opportunity to stroll by the ocean and play games. It is a full day of adventure for the entire family!
Popcorn Park Animal Refuge
Started in 1977, Popcorn Park is a refuge for hurt, abandoned, sick, and handicapped animals. Located in Forked River, Popcorn Park is the home to a wide variety of exotic, wild, and farm animals. They also have several species of birds to admire. 
What makes Popcorn Park Zoo unique: Popcorn Park is part of the Associated Humane Societies. This incredible park saves animals' lives every day. Even when closed due to COVID-19, they continued to take in animals that needed their help including dogs, cats, bunnies and turtles.
Space Farms Zoo & Museum
Located in beautiful Sussex County, Space Farms has a long history of entertaining NJ families. Opened in 1927, Space Farms is a family owned business that features over 500 live wild animals including over 100 species. The over 100 acres of wide open space offered at this zoo makes for a nice walk on a beautiful day. It also allows for plenty of space for kids to run around and explore the animals.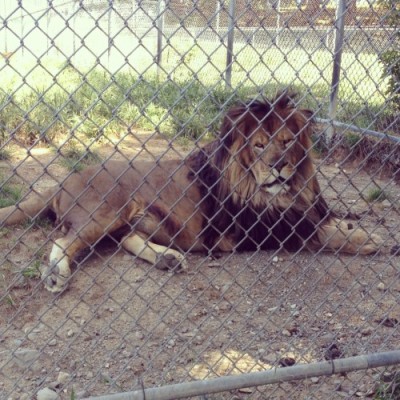 What makes Space Farms unique: Not only does Space Farms offer an impressive collection of animals, it also houses 11 museum buildings offering guests a look into American history. From antique cars and tractors to old fashioned toys to even a fluorescent mineral theater, there is a unique showcase of over 50,000 artifacts that the entire family will find interesting to explore. The kids will especially enjoy seeing the one-of-a-kind complete miniature circus!
Turtle Back Zoo
Located in West Orange, Turtle Back Zoo (TBZ) offers a fun and exciting learning experience for kids of all ages. Over the past several years, TBZ has experienced some major expansions and upgrades. From the stingray touch tank to the sea lions exhibit to lions, hyenas, and giraffes (oh my) to the new educational center, there have been so many amazing additions that help families learn all about the world of zoology. Guests can also enjoy a train ride which is included with admission!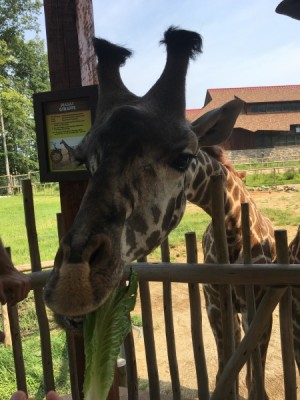 What makes Turtle Back Zoo unique: In addition to their amazing animals and educational programs including story times, camps, and workshops, Turtle Back Zoo also offers opportunities for kids to enhance gross motor skills! TBZ offers two fun and exciting ways for kids to build balance, coordination and motor planning. First, their dinosaur themed playground allows parents to relax on a bench while kids play and socialize. My kids absolutely love this area and beg to go there as soon as we enter the zoo. TBZ also offers something for the more adventurous guests. The TreeTop Adventures Course is an aerial obstacle course for ages 6 and up. Not only does this course enhance motor skills, it also builds confidence and self-esteem!
Bonus!
Insectropolis
If your kids are bugging out, then Insectropolis is the premier insect museum for you! The facility has several areas featuring a large variety of insects. From tarantulas to scorpions, this place is fascinating. I recommend attending their activities as we played Bug Jeopardy and had a fun time.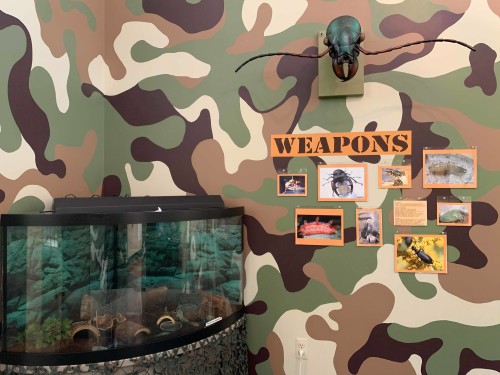 What makes Insectropolis unique: Well, this is the most obvious answer! Bugs! Lots of them! It may be called an insect museum but essentially you are walking through a bug zoo. 
Lakota Wolf Preserve
If you love wolves, then you have to visit Lakota Wolf Preserve located in Columbia, NJ. This unique Natural Wolf Preserve offers educational wolf tours for all ages. Guests will be able to observe a variety of Timber, Arctic, and British Columbian wolves out in the wild. There is a chance you can also see a native fox, bobcat, or lynx during your journey.
What makes Lakota Wolf Preserve unique: This incredible location also offers private guided photography tours and video sessions. Amateur and professional photographers will be able to capture these beautiful creatures in their natural setting.
Rizzo's Wildlife World
Located in Mount Olive, Rizzo's Wildlife World may have actually visited your children's school. They are a rescue facility that performs educational workshops in schools, libraries and birthday parties. They opened a facility where families can visit for a nominal fee and attend a workshop featuring several residents. Rizzo's has quite the menagerie of unique creatures from a wide variety of tortoises and turtles to snakes and more!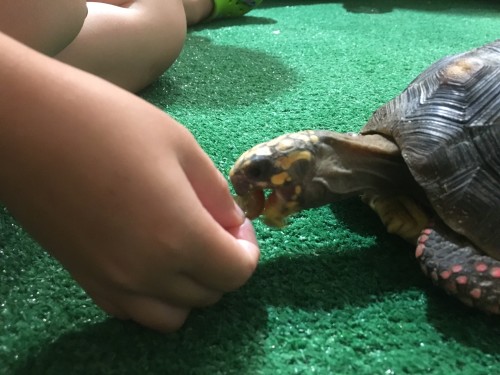 What makes Rizzo's unique: When you visit a zoo, you may have the opportunity to touch animals; however, at Rizzo's, you can see animals up close and personal. Depending on the animal, you might be able to feed or touch them. If your child doesn't like large crowds, this is also another good option for them as the staff is always friendly, funny, and informative.
Six Flags Great Adventure Drive-Thru Safari
On May 30, Six Flags Great Adventure brought back a family favorite, the Wild Safari Drive Thru. Guests can tour over 350 acres of terrain in New Jersey that replicates 11 simulated natural habitats housing over 1,200 exotic creatures from six continents! The operating hours are 9am until 4pm; however, you can't just drive up on a random day. To avoid overcrowding and keep safety measures in place, the safari will require all guests to make advance reservations using the new online reservation system. 
What makes the Drive-Thru Safari unique: The most obvious answer would be that it is the only drive-thru experience on the list but they also offer something other zoos do not. On the Six Flags website, you will find a Safari Guide that can be used during your adventure. It lists all the animals you may see along the way including pictures, facts, historical information, and more. It brings learning to another level, especially for kids who love learning about animals!
What is your favorite zoo or aquarium in NJ?
You may also enjoy: