No matter the season, it's important to get outside, take in the fresh air and go for a walk. To make it even more exciting, why not turn that walk into a hike? You can explore new places or even just your own backyard. You can set out for an adventure with friends, family or just your partner.  If you have young children, we also have suggestions to make hiking fun. Hiking is a wonderful way to spend the day and here are many reasons why!
Benefits of Hiking
Promotes Family Bonding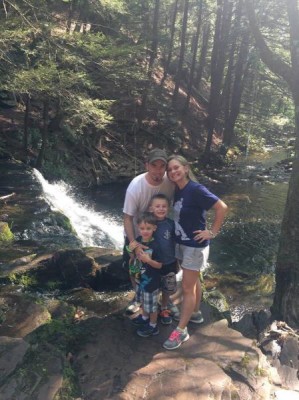 What's a better way to bond as a family than being out in the middle of the woods? Through hiking, families learn to work together and problem solve in order to have a fun and successful hiking experience. It's also a wonderful time for kids to learn from their parents and develop a greater level of respect.
Introduction to Science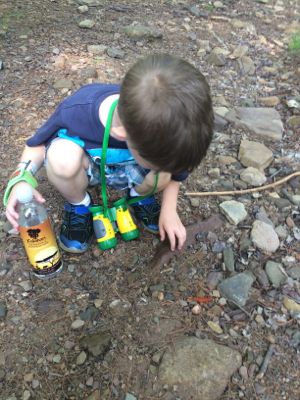 Exploring nature introduces children to the amazing world of science. From studying bugs to observing animals to learning about plant life, exploring a forest, lake or nature trail helps kids gain knowledge in various scientific fields. While walking you can talk about ecosystems, how plants grow and what animals live in that area. You can also bring along tools such as magnifying glasses, binoculars and bug holders to explore nature even more!
Keeps Kids Fit and Healthy
Kids will have so much fun exploring that they won't even realize they are getting a great workout. Today's kids are constantly using electronics. It is so important for them to unplug and get connected with the world around them. Taking a hike through a forest, reservation or arboretum helps children (and adults) grow an appreciation for nature. It helps them stay active and healthy while also learning all about the world that surrounds them.
Enhances Gross Motor Skills
While getting fit, kids are also enhancing gross motor skills while hiking. Whether it's an easy or advanced trail, kids are building large and small muscles as they walk and climb. As children make their way through the path that may include twists and turns, they are building their skills in balance and coordination too. Enhancing gross motor skills will help kids improve in sports and in life!
Calming
The most important benefit I have seen is that being outside calms my children down. They are at peace when outdoors and are naturally curious about what the outdoors holds. Kids are able to take in the sunlight and fresh air which provides a sense of calm and tranquility. This allows kids to open their minds to new ideas and possibilities. It expands their imagination and creativity which, in turn, boosts development!
Encourages an Appreciation for Nature
How can you not appreciate nature when hiking? Some hiking tails offer views that are breathtaking and inspiring while others are so deep in the woods, you can't help but admire the trees. Without television, electronic devices and even electricity, we can learn to take in all the sights and sounds of nature. We appreciate its beauty and wonder. In turn, we care more about protecting it!
Exposes People to New Challenges and Adventures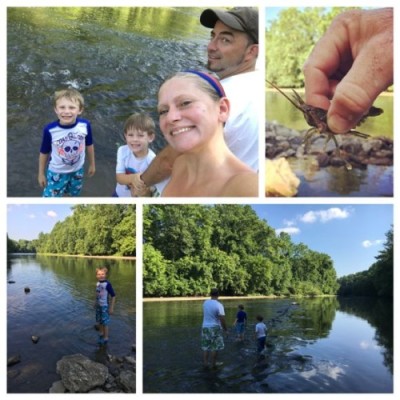 Hiking is an outdoor adventure full of challenging experiences. Depending on your level, hiking will test your strength and endurance. Trying new challenges helps people build self-confidence and self-esteem. Whether you succeed or not, you can be proud of yourself for trying!
Enhances Problem Solving Skills
There are times when hiking requires a great deal of problem solving. For example, during our last hike, we came to an area that was flooded so we had to work together as a family to figure out how to get around the water. While hiking, you also have to follow the correct trails or even learn to use a compass to find your way to the end.
Visit Historical Sites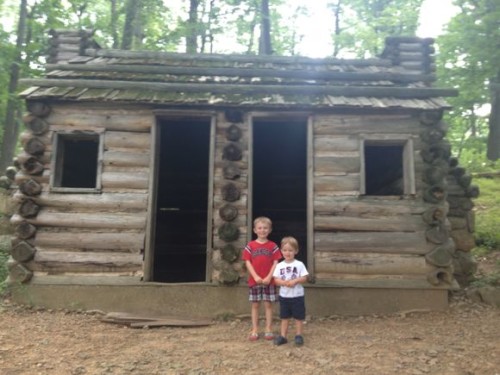 Hiking doesn't just have to take place on a nature trail! There are many hiking spots that allow guests to visit and explore historical sites too. This is a great way to combine fun, learning and exercise. I recommend checking out State and National Parks. Exploring Morristown National Historical Park allowed my kids to get a firsthand look at the incredible role NJ played in the Revolutionary War!
Learn About Different Ecosystems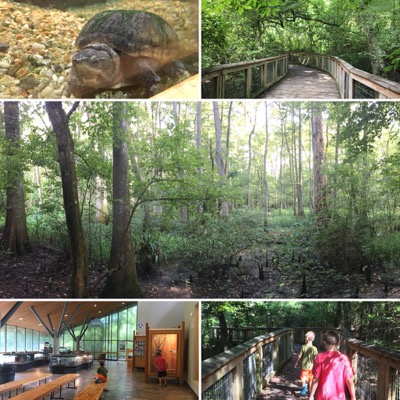 Hiking is a fun way to learn about all different kinds of ecosystems. From tropical rainforests to taigas to rivers and streams, there are so many amazing places to explore. Next time you are on vacation in a new city, state or country, look up the local Nature Center to find a fun trail to explore. The last time we visited Baton Rouge we explored BREC's Nature Center. It offered a unique trail that we would not be able to find in NJ.
Those are some of the many amazing benefits of hiking! What is your favorite hiking trail? Tell us in the comments below!
You may also enjoy: