Staying connected is so important especially during times of crisis. Even if we can't be together physically, it is important to feel a social and emotional connection to others. It helps us feel like we are not alone. This is especially true for kids. It is so important for kids to maintain communication with their family, friends, teachers and classmates. This helps maintain a level of normalcy and allows kids to interact.
Fun Ways for Kids to Stay Connected
Virtual Experiences and Classes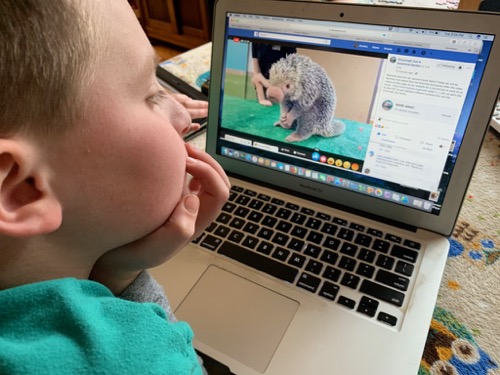 My boys have loved virtual story times, lessons and animal encounters. While watching, they ask questions and get so excited when their question is noticed and answered. They have even watched the same events as peers so they can write to each other while watching. My boys have really felt a connection with the presenters especially Dan Gutman and the Reef Relief presenter. 
Virtual Playdates
Whether it's through Facetime, Facebook Messenger, Zoom or Google Meet, scheduling time to talk and play is important for kids (and adults). Kids can talk about their day, share silly stories or even play games. My boys love talking to their friends on Facebook Messenger while playing Roblox and Disney Kingdoms. They can also play games together like Headbands, trivia, Battleship and more!
Houseparty App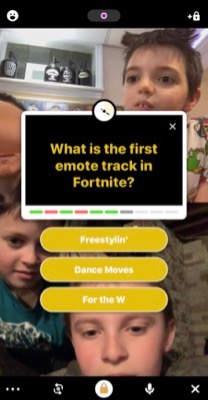 Speaking of virtual playdates, you have to check out the Houseparty App! It is FREE and offers fun ways for kids, adults, families and friends to connect and play games. The app offers Heads Up, Chips and Guac, and Quick Draw. It also offers a large variety of trivia including Fortnite, Super Heroes, The Wizarding World, The Magical Kingdom, sports and much more. You can play for hours!
Google Meets with Teacher
My son's teacher is AMAZING! She set up a daily Google Meet for the class so everyone can see each other and talk. Kids can also ask the teacher questions and go over assignments. My older son's band teacher also set up daily instrument lessons on Google Meet which is a great time for him to see his teacher and friends. Other teachers are doing LIVE circle time, story time and small group instruction. These are all amazing ways to keep kids connected while learning.
Place Messages in Your Window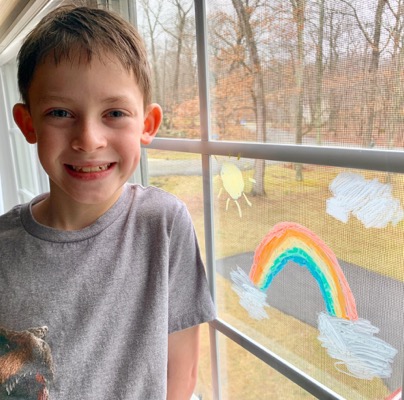 A fun way to communicate with others and spread some happiness is to place messages in your windows or on your doors. Messages can be shared using pictures, chalk, posters or any other creative method. In my town, everyone has been encouraged to put a rainbow in their window as a sign of hope. The kids are also placing teddy bears in windows so those walking can go on a Bear Hunt.
Chalk the Walk is another amazing initiative where kids can write positive messages on their driveways and sidewalks using chalk.
Deck to Deck
Have a close neighbor? Get outside and talk. You can have dinner "together," talk about school work or just make each other laugh. You can sit on your deck, patio or porch and they can sit on theirs. Maybe you can even have the kids put cans on strings and talk to each other.
Painted Rocks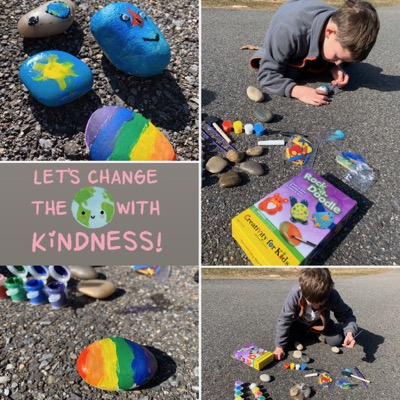 Spread some joy by painting rocks and dropping them off at a friend's house! You can also place painted rocks around town and along hiking trails. Encourage your friends or even the entire town to join in the fun!
Read Together
I suggested to my friends that we should get the kids on the phone or messenger together and read. They can take turns reading each page in an assigned reading. Then they can discuss the reading and answer the questions together. It can be like their own virtual book club!
Make a Collage or Video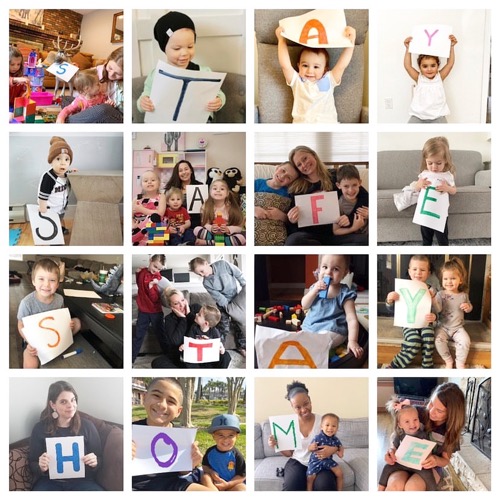 People have been very creative with ways to stay connected, and one of my favorites is a group video. Each person can record a snip-it doing something fun like dancing, singing or throwing/catching a ball, then each video gets pieced together to make one fun video. Another great idea is to make a picture collage. I recently did one with fellow bloggers but I have also seen ones from sports teams, teachers, friends and families.
How are you staying connected during this time? For more ideas, check out this post from my friend at Wine in Mom!
You may also enjoy: