It's not easy to be stuck at home every day but we are working hard to find things to keep us entertained. Besides playing board games, going outside, cooking and reading together, we are also really enjoying the Virtual Tours and Experiences found online. My family especially LOVES the Virtual Animal Encounters that are being offered at zoos and aquariums around the country. Each day we are learning about new animals including where they live, what they like to eat and how they live in the wild. We are also learning how they are meticulously cared for in their new homes. At Mommy University, we have always found zoos and aquariums to be incredibly educational for kids of all ages, and now you can enjoy them from the comfort of your own home!
Virtual Animal Encounters
American Dairy Association Virtual Tours
Mooove along to The American Dairy Association which offers virtual tours to several different farms with the topics based on age.
Cape May County Zoo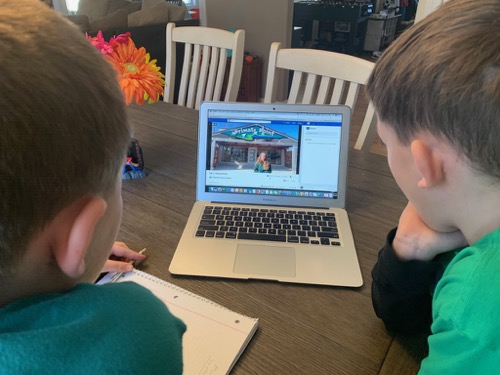 Each day at 11:30am (EST) the Cape May County Zoo will be posting a video on Facebook! This virtual tour will feature different animals found around the zoo. Share your at home projects inspired by this tour with #CMCZooSchool.
Cincinnati Zoo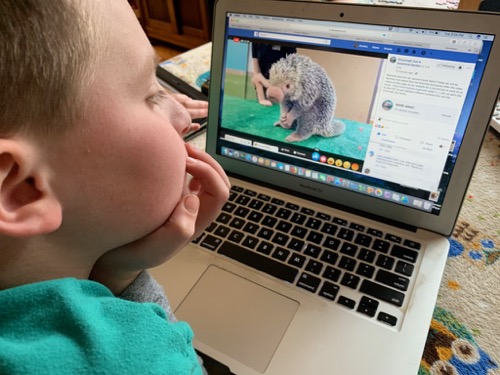 Every day at 3pm, the Cincinnati Zoo will feature a different resident in a virtual animal encounter. This Facebook LIVE allows observers to ask questions and learn more about the animals and their needs. Their YouTube channel is also filled with plenty of fun videos in case you miss the live including clips of our favorite, Fiona the Hippo.
Dallas Zoo
As often as they can, the Dallas Zoo will Bring the Zoo to You via their Facebook page. They already have some amazing videos on their page that you can watch right now!
Elmwood Park Zoo
Elmwood Park Zoo is offering Zoo School Live on Facebook every day at 11am (EST). The event includes a fun animal encounter and a Q & A.
Houston Zoo
The Houston Zoo is offering LIVE Facebook events Monday-Friday at 11am (CST). You will learn all about animals and get to ask the zookeepers questions.
Mystic Aquarium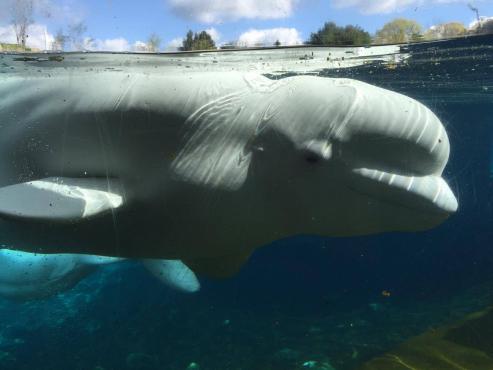 It is the goal of Mystic Aquarium to go LIVE each day on Facebook! We love Mystic, check our review here. If you haven't been, definitely add to your bucket list after social distancing is over.
New England Aquarium
Enjoy a Virtual Visit to the New England Aquarium where they will introduce you to beautiful and unique sea creatures like sea lions, eels and lobsters.
Oklahoma City Zoo
Each day at 2pm (CST), OKC Zoo offers a virtual experience on their website. Each experience offers a unique behind-the-scenes look at the zoo including tours, chats and even animal exams.
San Diego Zoo
Head over to the San Diego Zoo Facebook page for some fun LIVE animal encounters. They will feature amazing animals each day.
Tenafly Nature Center
The Tenafly Nature Center will be introducing their animal ambassadors as well as showing LIVE feedings on Facebook.
Virginia Zoo
The Virginia Zoo is hosting a Virtual Voyage every day at 2pm (EST) on Facebook through March 30. You will get to go behind the scenes, tour the Zoo, enjoy animal encounters and ask questions to the Keepers and Education staff.
ZooAmerica
Every day ZooAmerica will feature in a Facebook LIVE a different animal that is fun and educational. The event takes place at 11:00am (EST).
Live Webcams
Families can also enjoy LIVE webcams from zoos and aquariums all over the United States (and the world). Now is your chance to visit a location you have never been to before like the Houston Zoo or The National Aquarium!
The Georgia Aquarium Beluga Whale Webcam
The Georgia Aquarium Jelly Webcam
The Georgia Aquarium Underwater Puffin Webcam
The Georgia Aquarium Ocean Voyager Webcam
The Georgia Aquarium Indo-Pacific Webcam
The Houston Zoo Giraffe Webcam
The Houston Zoo Gorilla Webcam
The Houston Zoo Elephant Webcam
The Houston Zoo Leafcutter Ant Webcam
The Houston Zoo Chimpanzee Webcam
Jenkinson Aquarium Penguin Cam
Liberty Science Center Mole Rat Webcam
Liberty Science Center Tamarins Webcam
The Monterey Bay Aquarium Webcams
The National Aquarium Blacktip Reef Live Cam
The National Aquarium Pacific Coral Reef Live Cam
Smithsonian's National Zoo Webcams
For more virtual learning, check out these posts: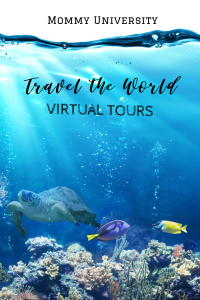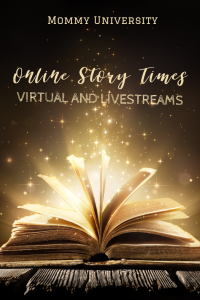 You may also enjoy: