I truly believe that every family should experience a road trip at least once in their lifetime! Not only are they fun and exciting, but they also offer so many wonderful benefits for children and adults. Road trips are not just a way to get from Point A to Point B. They are adventures with endless opportunities for families to learn and grow!
Benefits of Family Road Trips
Promotes Family Bonding
Nothing brings families closer together than being in the car for over 10 hours! Besides getting used to everyone's special scent, annoying habits and whining, families have the chance to learn more about each other through fun games and conversations. Playing games encourages families to work together while also allowing parents to learn a little bit more about their children such as their likes, dislikes, strengths and weaknesses.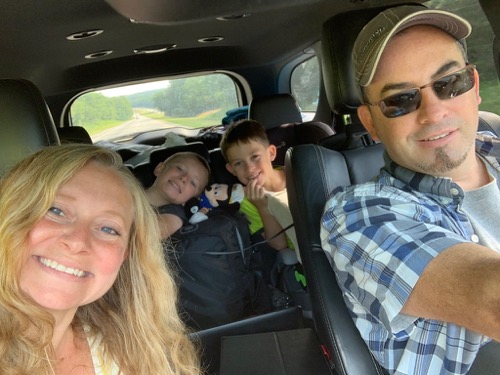 Enhances Language Development
You can't help but talk when on a long road trip right?! That means kids are constantly being exposed to new vocabulary which helps enhance language development. Engaging in conversations also helps children improve social language skills while also improving their ability to answer "wh" questions. Playing games like "I Spy" also helps build vocabulary.
Builds Patience
When spending hours in a car, everyone is forced to embrace the art of patience. Kids learn they have to wait to stop for food or the bathroom, and they can't have something at the exact moment that they want it. Although "Are we there yet?" gets old real fast, it is a necessary life lesson every child should experience.
Encourages Creativity
With all that time in the car, kids can't help but get creative. I love listening to my boys make up stories and their own unique games as well as engage in imaginary and pretend play. They love finding shapes in clouds and looking for funny billboards. Kids can also draw pictures, write stories or write in a journal during the trip. Another fun idea is to get window markers so the kids can make designs during the drive. Playing educational games on a LeapPad or iPad is also a great way to pass the time while enhancing creativity and building academic skills.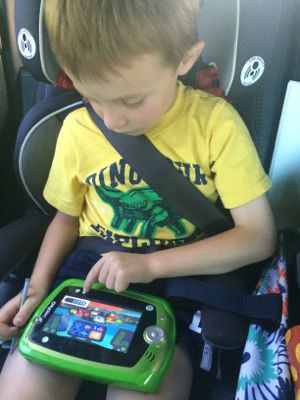 Increases an Understanding of Geography
With each state line you cross and landmark you pass, the entire family is enhancing their understanding of geography. My boys love seeing the map on the navigation and often ask the name of lakes and rivers. We also discuss what state we are in and what states are coming next. We talk about the landscape and how each state is different from the next.
Enhances Visual Skills
Whether you play I Spy, the License Plate game or a Scavenger Hunt, kids are building important visual skills while on a road trip. As they look out the window to find certain items, they are building their visual scanning and discrimination skills as well as enhancing their attention to detail. Kids are also working on finding things nearby and far into the distance which helps enhance visual skills.
Develop an Appreciation for the World
When you take an airplane, you can see some of the world from a distance, but you don't get to truly appreciate it. During a road trip, you can take the time to appreciate every landscape and every building. You can take in the beauty of the mountains and rolling hills, gaze across the endless plains and look up at the towering buildings in the city. During a road trip, you can travel through new cities and old towns as well as stop at unique places along the way. Whether it's the largest ball of twine or a gorgeous beach, roadside attractions are a great way to see and learn about the world.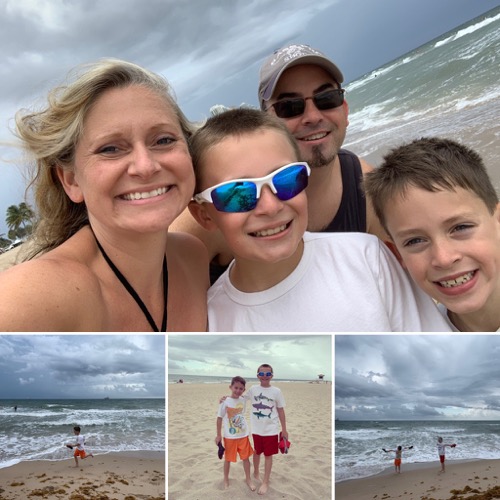 Fosters Problem Solving
Anything can happen on a road trip, and it will! The important thing is to be able to think on your feet and problem solve. A road is closed, the hotel is full, you get a flat tire, these are all things that can happen but it's how you deal with them that matters.
Learn About History
Road trips are a wonderful opportunity to teach kids about history. At every corner, you will find a historical monument, park or museum to explore. Make it a point to stop at a National Park that was once a battleground or visit a monument. Maybe even take Route 66 to get to your destination. While driving, you can also talk about the history of each state.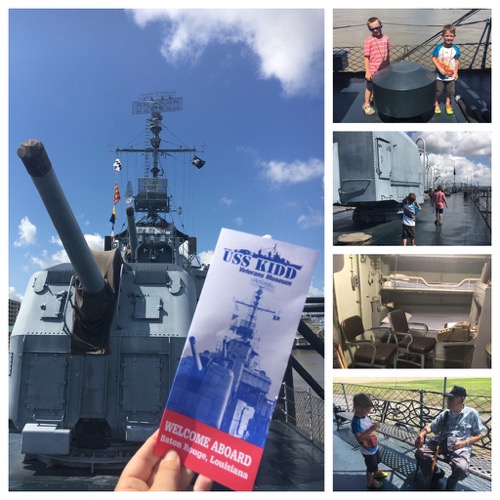 Gain Perspective
Sometimes we get caught up in our own world. We only think about our small town, our school, our jobs. Road trips allows us to gain perspective. We begin to remember that it's a big world out there.
Get Inspired
Lacking some inspiration in your life? Then take a road trip. Traveling allows us to create new ideas based on what we see around us. Maybe it's a new way to decorate your house, a new career idea or even planning another trip. Road trips also give you time to sit and reflect which can lead to inspiration. Bring a notepad and write down all those ideas so you don't forget them when you come home!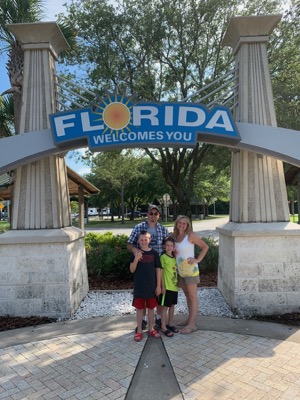 You may also enjoy: