Although we love vacationing as a family, we have even more fun when we vacation with friends. We have traveled to a lot of places with friends, and every trip brings a new adventure and amazing memories. Traveling with friends, however, is not always easy and could end in disaster if you don't follow a few simple rules.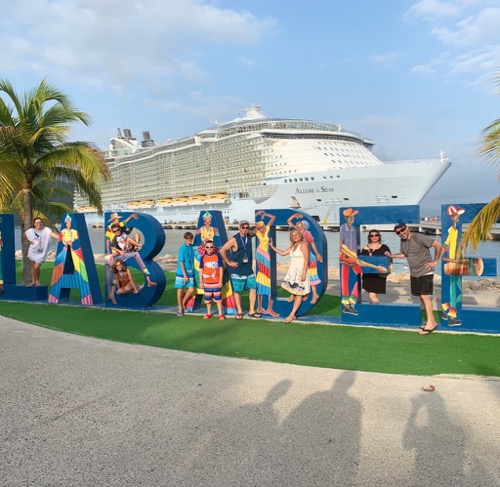 Tips for Vacationing with Friends
Vacation with Friends You're Comfortable With
When deciding to vacation with friends, make sure you are choosing friends you are comfortable with. Just because you are friends with someone, it does not mean you should vacation together. Find people that won't judge what you look like first thing in the morning without make-up. Travel with friends you can veg out with in a pair of sweats. Pick a group of friends that won't force you to do anything you don't want to do. In other words, find YOUR people!
Plan Ahead
Spontaneous trips are fun and exciting but when traveling with other families, planning ahead is the way to go! Now I don't mean you need months and months of planning with charts and lists. I just mean make sure to think ahead before booking a trip. Make sure the destination has something for everyone to enjoy and will meet everyone's needs.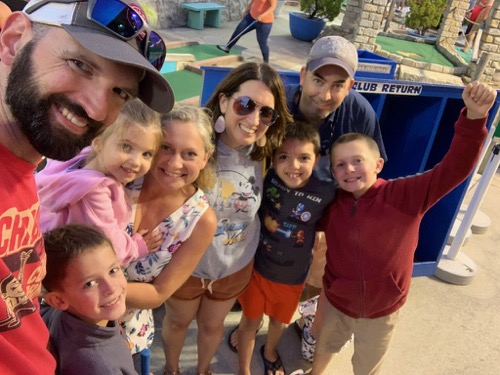 Once you book a travel destination, some planning is needed to make sure all runs at least semi smoothly when you get there. Before our last trip, my friend and I researched local restaurants and things to do. We made a list of places each person wanted to explore. While I wanted to play mini golf, my friend wanted to check out a new restaurant and the kids wanted to visit the arcade. When vacationing with friends, it's important to let each person choose at least one adventure they want the group to do. That gives everyone ownership over the trip. This brings me to my next rule…
Compromise
When deciding to vacation with friends, make sure to pick friends you know you can compromise with. Not everyone works (or plays) well with others. That doesn't mean they aren't great friends, it just means they are people you shouldn't vacation with. Vacationing requires compromise whether it's with family or friends. No ONE person should be in charge and everyone should be able to respect what the other's want to do.
Respect Each Other's Decisions
Speaking of respect…Respecting each other's decisions, thoughts, ideas and opinions is vital for having a successful vacation with friends. Here's an example: I hate arcades but I spent time all 4 days of our last trip to OCMD in an arcade. Yes, by day 4 I was agitated and done but I had to respect the group's decision to play games. If someone in your group is afraid of roller coasters, you have to respect that just like they have to respect your decision to stand on line for 2 hours to ride one. Mutual respect is the key to any good friendship and it is definitely key when going on vacation with friends.
Respect Each Other's Space
Respecting each other's decisions also means respecting each other's space. When on vacation with friends, you don't have to do everything together. For instance, when we went on a cruise with friends, we often split up and did different things. One day we went on an excursion while they stayed on the boat. No matter what we did, we always ended up together for meals and other fun activities. Same is true when exploring an amusement park, new city or museum. Feel free to split up. Some may want to ride that crazy coaster while someone else prefers the carousel.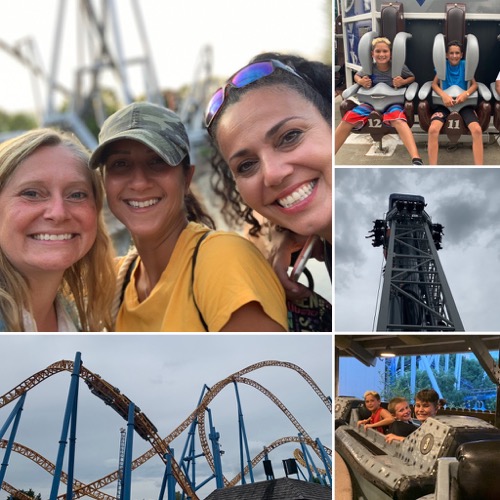 When on vacation, some families want their space too. Maybe they have a family tradition of taking a silly photo by the beach or with Mickey Mouse. Make sure to give your friends space if they need or want time apart from the group. That can also mean let the women go to the spa while the men go to the casino!
Be Sensitive to the Needs of Others
Good friends are always respectful of each other's needs and that is especially true on vacation. Be sensitive to allergies, medical needs, anxieties or anything else that may impact a vacation. Be especially sensitive to financial situations. Just because you want an expensive steak dinner, that does not mean your friends can afford it too. Make sure your comfortable enough with your vacation friends to be honest about your financial limitations. No one wants to go into debt during vacation!
Challenge and Bring Out the Best in Each Other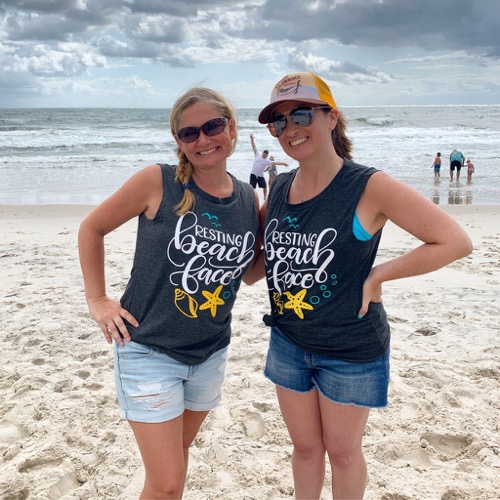 With the above being said, it is also important to find friends that challenge you and take you outside your comfort zone a little. Friends should bring out the best in you, not the worst. Now I don't mean climbing Mount Everest but maybe trying a new food, playing a new game or even learning how to relax. Vacations are when you can be silly, adventurous or bold. It's when you can wear matching shirts and not care. It can even be where you find your inner peace. No matter your experience, sharing it with a friend makes it even better!
Let the Kids Make Decisions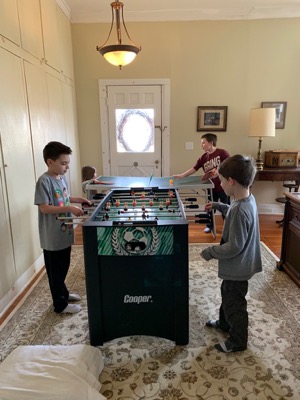 Not all trips with friends have to include the kids but when they do, make sure to get the kids involved. Now, that does not mean let them pick every activity for every day but give them some control over the vacation. For instance, if everyone goes to an amusement park, let them each pick their favorite ride for everyone to go on together. You can also let them pick one place they want to visit or explore. If you are having a relaxing trip, then just let them play while you enjoy a glass of wine!
Take Lots of Pictures
That's an easy rule, right? Well it's an important one. Make sure to take as many pictures as you can. Capture candid moments with the kids, take silly selfies and stop at all those cheesy professional picture stops. Life goes by so fast and anything can change in an instant. You will be so happy you have those photos one day. They allow time to stand still!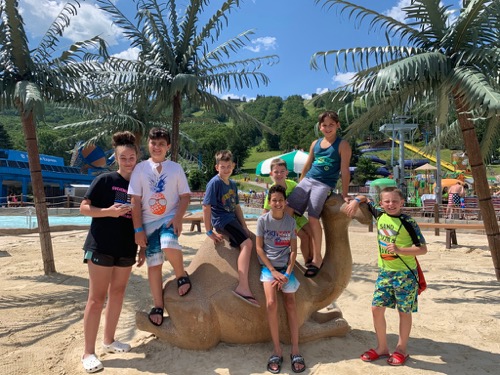 So there you have it! Those are my tips for a successful trip with friends. What are your tips?
You may also enjoy: