We are so excited to bring you this year's Play and Learn Stocking Stuffer Guide. We are thrilled to partner with some amazing and award-winning companies who provided some of the brain boosting toys on this list so we can share them with you this holiday season.
Unwrapping gifts under the tree is a magical time, but there is nothing like the little treasures that snugly fit in the stocking.  While there are the traditional items like a toothbrush, fun socks, or an orange, stockings can hold so much more! Little ones dreaming of science can get a small science kit while budding artists can get a quality art supplies.  At times, what is hidden in the stocking can be the best gift ever.
This season, fill your kids stocking with toys that are not only fun but also educational. As I stated in our Play and Learn Holiday Gift Guide, toys should serve a purpose and encourage growth and development. You can always find opportunities for children to learn while having fun in with the little items that fill their stockings!  Here are some suggestions for brain boosting stocking stuffers!
2019 Play and Learn Stocking Stuffer Guide
Faber Castell Art Supplies
With rich and vibrant colors, Faber Castell is a high quality addition to slip in your child's stocking. From Beeswax Crayons to Washable Jumbo Markers to Watercolors, these are the tools of budding artists to express themselves and find their voice. With Faber Castell, great art starts here! Prices vary on Amazon based on the product and don't forget the art sets for under the tree too!
Tic Tac Surprise, Peaceable Kingdom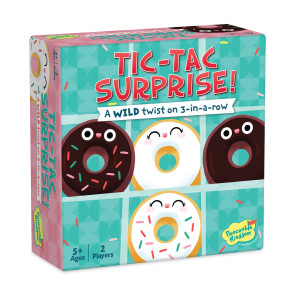 This quick and easy game for young children offers a new twist on the classic Tic Tac Toe! Designed for children ages 5 and older, it teaches them turn-taking skills, following rules, strategy as well as how to win and lose with grace.  Following the same rules of the original game, the twist is that if you draw a wild card you can steal your opponent's space! Priced for less than $7 on the MindWare website, slip this game into your little one's stocking stuffer!
Qwirkle Rummy, MindWare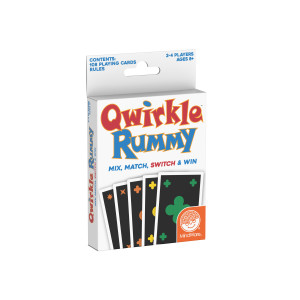 Card games always offer young minds the opportunity to strategize while challenging them to think quickly which is why Qwirkle Rummy is a great addition to your child's stocking this year. Designed for children ages 8 and older, they will have to match shapes and colors to make sets. The individual with the most Qwirkles is the winner! The game moves quickly which keeps everyone intrigued. Priced on MindWare for $6, this is also a great game for road trips!
Keepsake Ornament, Creativity for Kids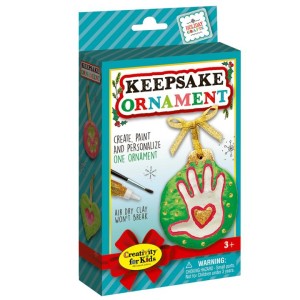 This is a great kit to throw in the stocking so that kids can make an ornament to decorate the Christmas tree! With all the supplies needed, this is a wonderful activity that can be done to commemorate the year! Priced on Amazon for less than $7, this invites children to be creative while making a family heirloom.
Dig It Up Arctic Animals, MindWare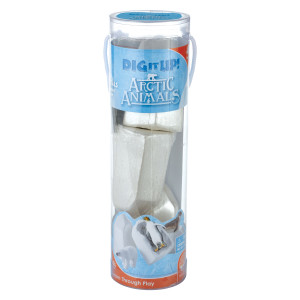 We are massive fans of the Dig it Up sets from MindWare which is why we repeatedly feature them in our Play & Learn Gift Guide Series! They have released travel sized tubes which fit perfectly in a stocking. These sets are wonderful for fine motor and visual spatial skills, plus they include an Excavation Guide that offers academic information. Priced on MindWare's website for $9.95 this will keep little hands busy!
Candylocks, Spin Master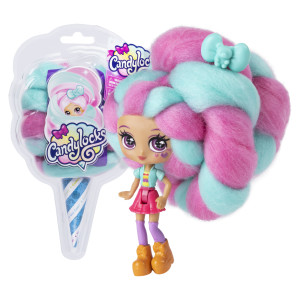 There are so many children who love the braiding and styling hair which seems fun, but they are actually developing hand-eye coordination. Candylocks is a bright and cheerful item to include in your child's stocking as they unravel the overflowing 15 inches of hair there is a surprise inside! The sweet scent and price on Amazon, less than $10, makes this an item they will definitely enjoy opening!
North Star Games Happy Salmon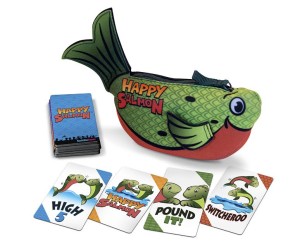 Compact but packed with lots of fun, Happy Salmon had us laughing within minutes! Players have to match their cards with another player and act out the physical celebration. It encourages quick thinking and has built-in celebrations as each match is made. Everyone can participate in this game that we know will have you laughing.  It is designed for 3-6 players for ages 6 and up. Priced on Amazon for less than $15 this fits nicely in your child's stocking.
STEMulators: Sparkle Squishy Ball Science Lab, MindWare
Encouraging a love of science this season? Or maybe you already have a budding scientist! The STEMulators kits are great to throw in your loved ones stocking. The kits are designed for children ages 8 and older, include all the supplies, and are fun for the whole family to get involved. With the Sparkle Squishy Ball, children are learning about mass, density and polymers while making a stress ball they can play with afterwards. Priced on the MindWare website for $9.95 it introduces some fun chemistry concepts!
Unicorn Diary with Charm Necklace, Peaceable Kingdom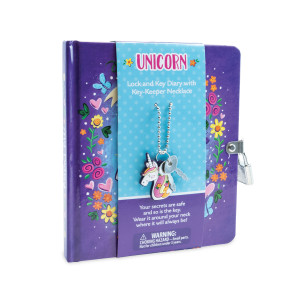 As a child I remember being thrilled to get my own diary to write about my day and children today are no different. For them to have a key to lock up their secrets, adds to the excitement. As a parent, I love that they are writing! They are developing fine motor skills, sentence structures, and vocabulary. Priced on MindWare's website for $11.95, this will make someone's day sparkle!
Doodles Diary, Peaceable Kingdom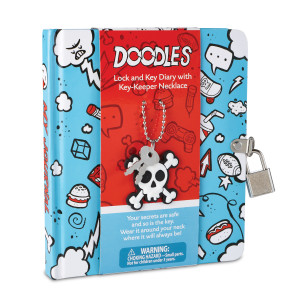 While my son doesn't want a diary with unicorns, he likes the idea of having his own journal where he can write out his thoughts. A diary where they can doodle or draw also helps them improve fine motor skills. Priced on MindWare's website for $11.95, the cool skull charm necklace with key is also included.
Putty Scents Mix-Ups, MindWare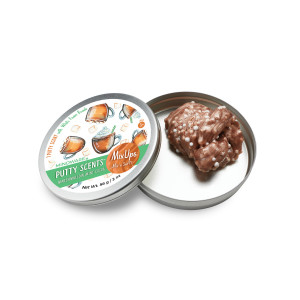 We love sensory toys especially ones that are tactile and appeal to our sense of smell.  Putty invites children to build hand strength while for others can be a stress relief. The Mix-Ups feature an additional crunchy texture, like the Marshmallow Hot Chocolate that has marshmallow foam beads mixed with hot cocoa. Designed for children ages three and older, this mix-ups are priced at $9.95 each on the MindWare website.
Monster Jam Pack, Spin Master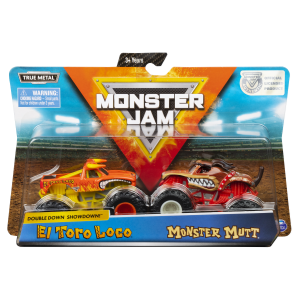 For the car enthusiast or Monster Jam fan in your home, check out the Monster Jam Pack! Equipped with two cars for extensive imaginary play children will enjoy pretending to battle out with their own creative tricks. Priced on Amazon for for less than $20, you can also find the dueling duo sets at Wal-Mart.
Cloud Putty, MindWare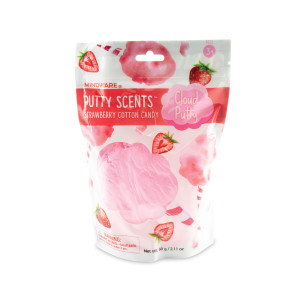 The Putty Scents from MindWare are so popular that they released Cloud Putty which taps into the multi-sensory tool with a different texture. With a lighter feel, Cloud Putty can be squeezed and kneaded but also can be shaped. Strawberry Cotton Candy will have your kids super excited thinking they are at the street fair! A small bag is priced at $6.95 on the MindWare website.
Dragamonz, Spin Master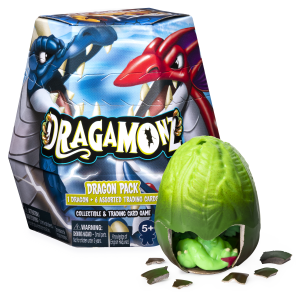 Encourage young children through pretend play to enhance their math and motor skills! A dragon is revealed when the child smashes the egg open and that is just part of the fun as they are provided with cards that they can use to build and battle an army. You can find the single sets at your local Wal-Mart and multi-packs on Amazon.
Happy stuffing!
Make sure to check out our Play and Learn Gift Guide as well!