Updated for 2020!
Are you ready? The holidays are upon us! The bright twinkling lights, the hustle and bustle in the stores, the smell of peppermint fills the air and children are bursting with excitement. It truly is the most wonderful time of the year. It can also be very overwhelming. Besides finding the right gifts, there is unspoken pressure to experience as much holiday magic as possible before it is all over. We want to see all the lights, visit Santa, go on hayrides, ride a holiday train and more. There is just so much to do in so little time.
To help make this season a little less overwhelming, I decided to put together a guide to holiday fun in NJ. This guide lists tons of holiday experiences and events throughout the Garden State, and it is broken down into categories to make finding what you want a little easier. This list is in no way exhaustive and it will be updated frequently as we find more exciting events so make sure to bookmark it. Plus, if you see something missing, just put it in the comments section below, and we will add it! Happy holidays!
The Ultimate Guide to Holiday Fun in NJ
Building, Crafting, Cooking…Oh My!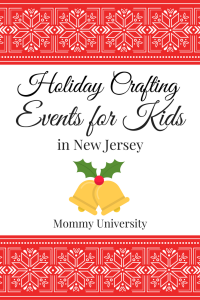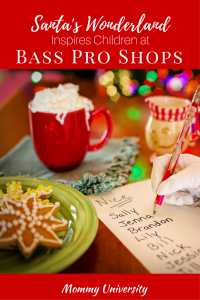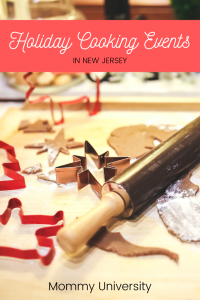 Holiday Lights: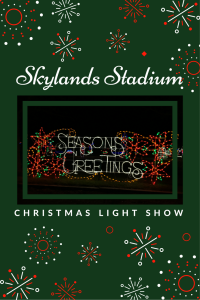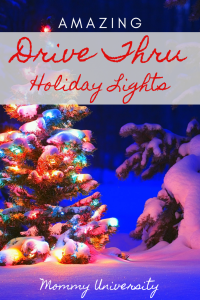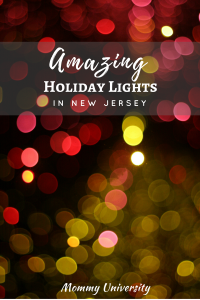 Meet and Greets with Santa: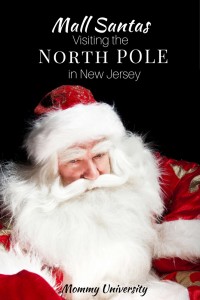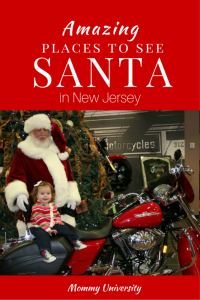 Holiday Experiences and Shows: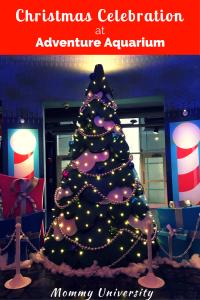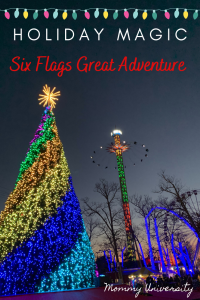 Holiday Train Rides: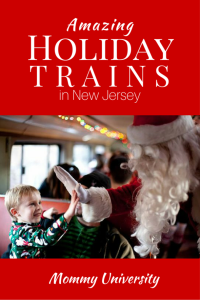 Brain Boosting Events to Celebrate The Holidays
In this section, you will find some fun brain boosting holiday events in NJ that did not fit into the specific categories listed above. Many are offered at nature centers, museums, farms and gardens!
Festival of Trees: Now through January 21 Wednesday- Sunday 10am-4pm at Morven Museum and Garden in Princeton.
Festival of Trees: November 27 – December 20 at the Red Mill Museum in Clinton.
Bergen County's Winter Wonderland: November 27-February 21 at Van San Park. (Check calendar for specific dates and times.)
Christmas Lantern Tour: Select dates in December 5pm – 8pm at Allaire Village in Farmingdale.
Gingerbread House Decorating Bounce: December 6 at 4:30pm at Bounce U in Paramus.
Christmas on the Farm: December 8-10 12pm-4pm at Howell Living History Farm in Lambertville.
Meet Santa Bounce: December 13 at 12:30pm and 4:30pm at Bounce U in Paramus.
Holidays in the Parlor: December 18 at Historic Speedwell in Morristown.
Winter Wonderland at the Zoo: December 19-January 3 at 10am-3:30pm at Cape May County Zoo in Cape May.
Christmas at Allaire Village: December 20 at Allaire Village in Farmingdale.
Winter Solstice Campfire and Hike: December 20 6:30pm – 8:30pm at Tenafly Nature Center.
Holiday Travel: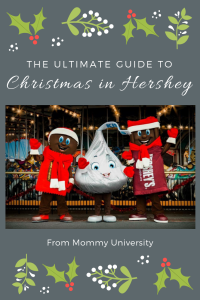 Also check out our holiday gift guide: