Nothing says fall quite like a hay maze, pumpkin patch and apple cider! Now, I am not talking about your local farm. I am talking about the Liberty Science Center. That's right! This fall, families can head to LSC in Jersey City to enjoy iconic fall fun. Now through the end of October, guests of LSC can enjoy Fall Fest, an indoor and outdoor event the entire family will LOVE!
Of course, LSC takes traditional fall activities and adds their own scientific spin to it making Fall Fest an exciting learning adventure. There are 4 spooktacular activities available during the week and 2 additional activities offered on the weekends. Plus, beginning October 19 even more spooky Halloween adventures will be added to the mix. Here are the amazing activities you can enjoy at Fall Fest at LSC:
Spider Maze
Located outside the main entrance, the Spider Maze is spooktacular fun for the entire family. Before even entering the science center, guests can explore this 4,000-square foot webbed maze. Located throughout the maze are giant spiders (don't worry they are fake) with fact plaques located next to them. You will get spooked AND learn at the same time. What's better than that?!
Scarecrow Hay Maze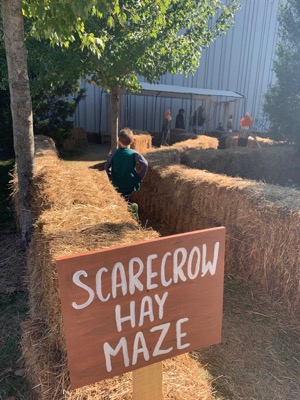 Also located outside and to the left of the Spider Maze is the Scarecrow Hay Maze. Although the entire family can explore this fun maze, it is geared towards little ones. As the kids explore, they will encounter friendly scarecrows.
Haystack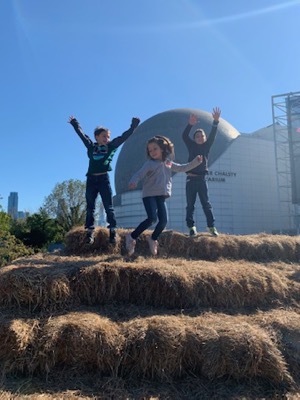 While the little ones explore the Hay Maze, the bigger kids can climb the 8-foot tall Haystack. Located outside, the Haystack will keep kids active and entertained for hours. It is also a great place to make new friends as well as take some fun pictures.
Ballistic Apple Picking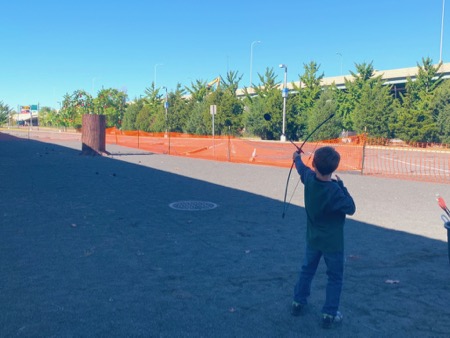 My son's favorite activity at Fall Fest was definitely Ballistic Apple Picking. Located within a blocked off section of the parking lot, this activity involves skill and precision. Guests are provided a bow and arrow and given 3 chances to shoot the arrow and knock an apple out of the tree. The tree is 50 feet away making it quite a challenging activity.
Petting Zoo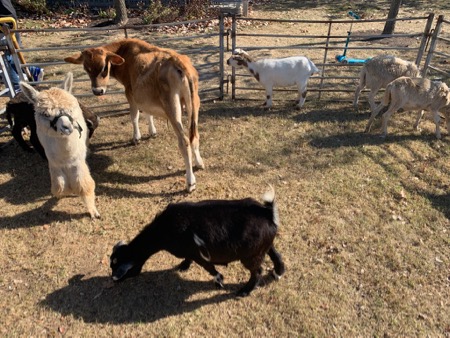 Available only on the weekends, the Petting Zoo gives children the chance to feed, pet and look at adorable farm animals such as goats and cows. This is fun way for kids to get up close and personal to their favorite furry friends. Raining? Don't worry because the animals will move inside to the 1st floor.
Indoor Pumpkin Patch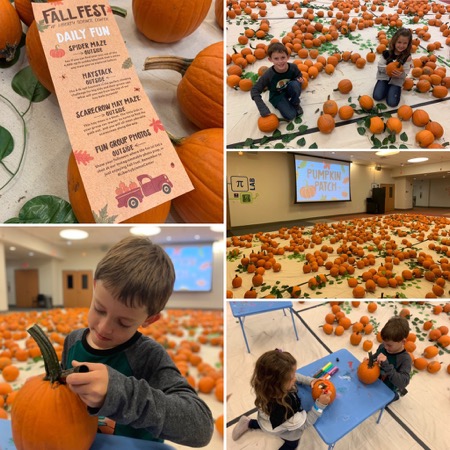 Also only available on the weekends is the Indoor Pumpkin Patch which is the largest one in all of NJ! When guests enter the Center for Learning and Teaching on the 1st Floor, they will be greeted by a plethora of perfect pumpkins ready to be "picked." Once your child has chosen their favorite pumpkin, they can paint it and then take some pictures of their masterpiece. Don't worry, there is a place to leave them to dry while you explore the museum. This activity is only an additional $2 donation per pumpkin.
Farm Stand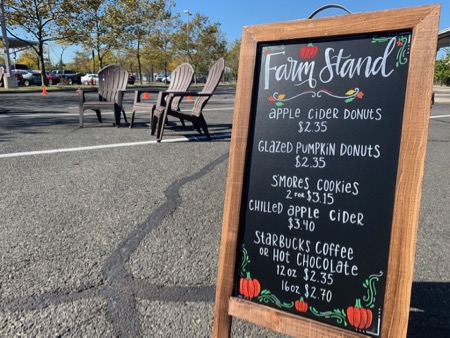 Before, during or after all the spooktacular fall fun, guests can relax on Adirondack chairs in the parking lot while sipping on apple cider and eating pumpkin donuts. The Farm Stand also serves cookies, apple cider and hot Starbucks coffee. This is a cash-only stand but don't worry, there is an ATM inside LSC.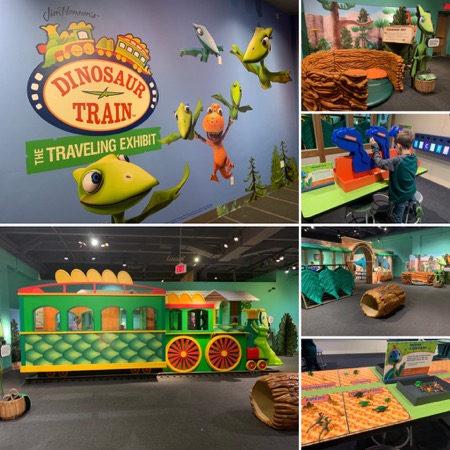 After enjoying Fall Fest, make sure to check out all of the other amazing experiences Liberty Science Center has to offer. This fall, guests can also enjoy 2 new exhibits: Dinosaur Train and Angry Birds Universe. Dinosaur Train is geared towards younger learners and offers hours of learning through play experiences. Kids can sort dinosaurs, climb aboard the train, interact with real fossils, create a nature art project, make fossil footprints and more!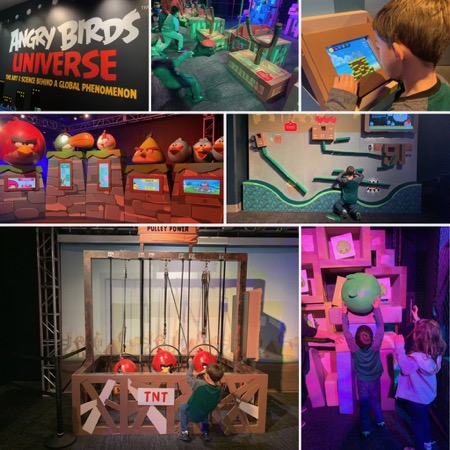 Angry Birds Universe takes Angry Birds fans on a scientific adventure with hands-on learning activities centered around STEAM theories. From building and racing cars to creating your own animation to even building your own tower and using a slingshot to knock over the pig, there is something for everyone to enjoy!
Looking for a more "adult" experience? Then head to LSC on October 17 6pm-10pm for LSC After Dark: The Upside Down. Guests 21 and over can enjoy activities, cocktails and experiences themed around the hit show Stranger Things. Tickets can be purchased on the LSC website.
What fall experience are you most excited about?
You may also enjoy: