We have been vacationing in Hershey as a family for years but it wasn't until recently that we started visiting with friends too. Don't get me wrong, we have a great time as a family but as my kids get older, I am seeing how a trip to Hershey, PA can be even sweeter with friends! While my boys play in the wave pool or ride the coasters with friends, my husband and I can hangout with our friends too. It's a win-win for everyone! Here is my list of experiences you MUST DO during your next friend-cation in Hershey, PA!
Must Do Experiences with Friends at Hershey
Face Your Fears
I have found that my boys become much more daring when their friends are around. In fact, the first time they rode the Sooper Dooper Looper was because their friends were going to ride it. There is something exciting about facing your fears together. Friends help build up your confidence and encourage you to try something new.
Make S'mores
Whether it's at the Hersheypark Camping Resort, the Hershey Lodge or Chocolate World, making s'mores with friends is always a sweet experience. We recently stayed at the camping resort with friends and the boys had a blast roasting marshmallows and making s'mores by the fire after a long day at the park.
Share a Shake (or something stronger)
Have you tried the King Size Shake yet? Well, make sure you have one during your next trip, and I recommend sharing it with a friend! Although it may be hard to share a Reese's, the Reese's shake is big enough for 2 (or even 3).
Want something a little stronger? Then have a nice cold beer at the park or enjoy a delicious chocolate martini at Fire and Grain!
Watch a Show
Hersheypark offers amazing entertainment all year long so grab a friend and catch a show! Find the strolling band and dance with some characters, watch a show at Music Box Theatre or enjoy a Chick-Fil-A sandwich while watching a band. Plus, don't forget the amazing line up of shows and concerts you can enjoy in Hershey.
Go Swimming
Whether it's floating down the lazy river, jumping over waves in the wave pool or doing cannonballs into the hotel pool, swimming with friends is a great way to spend your day in Hershey! In the summer, everyone can enjoy The Boardwalk at Hersheypark, and in the fall, winter and spring family and friends can take a dip in the indoor pools at The Hotel Hershey and Hershey Lodge. The adults can even relax poolside while watching the kids play. It is a win-win for everyone!
Celebrate the Holidays
A couple of years ago we went to Hershey with friends during Christmas, and we had a blast! The boys had so much fun making gingerbread houses and driving through the holiday lights display together, and everyone had a blast meeting Santa! Everyone also really enjoyed Breakfast with Santa which we cannot wait to do again this year.
Pair Up
What I love about going to Hersheypark with friends is that the kids always have someone to ride with. During our last trip, the kids split up based on height and interest and rode their favorite rides. Although my kids love going on rides with their parents, I know they prefer riding with their friends. I also had fun riding with my friends as well as hanging out while the kids went on the BIG coasters.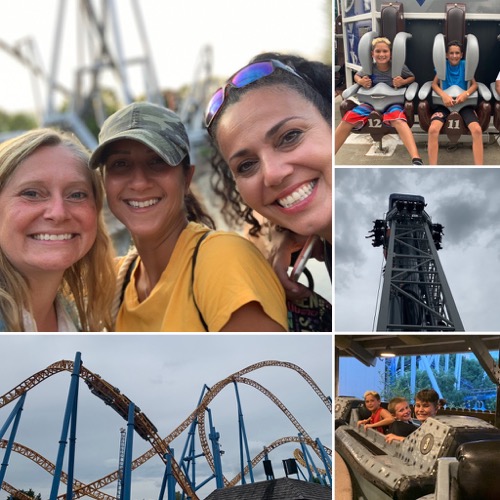 Learn About Chocolate
Enjoy one, four or even ten trips on the Hershey's Chocolate Tour ride with friends during your next visit to Chocolate World. The ride is FREE, and everyone gets a sweet treat at the end. No matter how many times my son goes on the tour, he ALWAYS has a great time!
Make Memories
The BEST part of any vacation is making new memories! During any Hershey vacation, you can make wonderful memories, but you can make even sweeter ones with friends. Whether it's riding your first roller coaster or waterslide, sharing a milkshake or just hanging out at your cabin at the camping resort, there is so much fun to be had and memories to make with friends in Hershey, PA!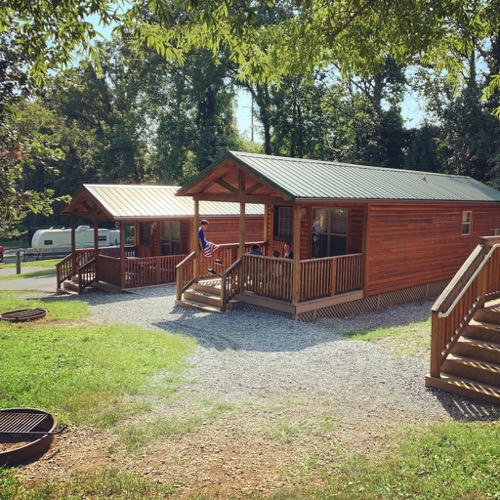 To learn more about Hershey and to book your next sweet vacation, visit HersheyPA.com!
You may also enjoy: