One location we visit no matter the season is the Liberty Science Center. Consisting of four floors of massive exhibits, this space embodies learning through play. Children can run, jump, touch, feel, smell and see immersive experiences that promote academic enrichment. If it's raining or sunny, Liberty Science Center is the perfect place to bring the family.
Although LSC is open year round with endless adventures, in the summer there are specific experiences that are not available throughout the year like Jack Horner's Dino Dig! We want to highlight our recommendations of MUST DO experiences this summer at Liberty Science Center. We would also like to know what your suggestions are for LSC activities!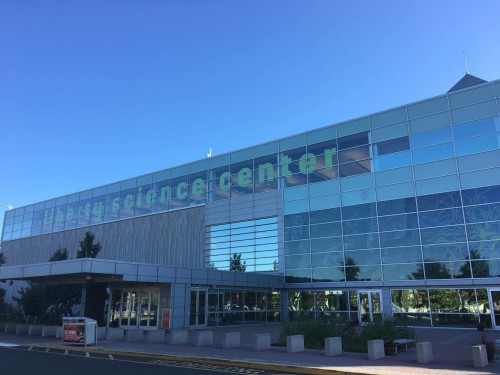 5 Must Do Experiences at LSC This Summer
Sean Kenney's Art Made with Lego Bricks

Have you seen a ladybug the size of a German Shephard? How about a red eyed green frog the size of a tractor? At Liberty Science Center, you now have the opportunity to look at massive sculptures of nature. However, what makes Sean Kenney's artwork even more stunning is that each piece is created using only Lego bricks. His artwork highlights how nature is being impacted by environmental issues that threaten the existence of wildlife across the world. Your children will be inspired to think about engineering, nature and art as they explore this space. This exhibit remains open until September 2, 2o19, and requires a combination or premium pass to enter.
The Lion Guard: The Exhibit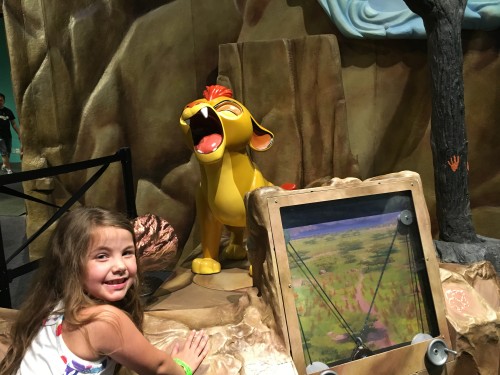 We are huge fans of Disney Junior's The Lion Guard and were so excited that Liberty Science Center currently has an exhibit for young children. Your family can visit the Pride Lands to hang out with Kion and the Lion Guard. While they are playing, they are also learning about the African savannah and the animals that call it home. As well, they will learn about teamwork, science and physics. It is open until September 8, 2019 and is included with admission.
Jack Horner's Dino Dig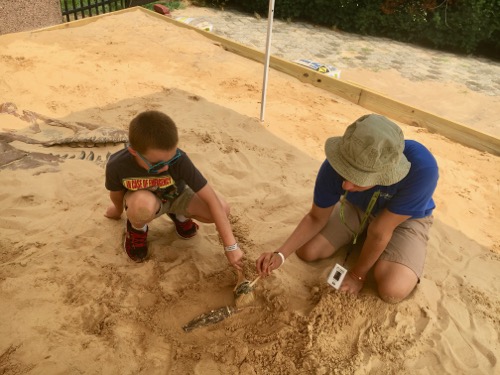 Liberty Science Center has done it again! The popular Jack Horner's Dino Dig has been brought back again where your children can sift through 35 tons of sand. This sensory activity captivates their attention as they are locating and identifying 60 different fossils. Don't worry, they like to change things up by including new ones like a dragonfly fossil! Learn ore about these amazing experience here.
Jennifer Chalsty Planetarium
Liberty Science Center is also the home to the largest planetarium in the Western hemisphere that boasts an 8K resolution. This makes it the perfect place to watch a planetarium show imagining what is beyond our planet. It is also my favorite location to watch documentaries. The stunning imagery combined with academic information helps children understand and learn new things. This summer you can watch Great Bear Rainforest, The Beatles Laser Show, Black Holes, Wonders of the Night Sky and One, World, One Sky: Big Bird's Adventure (to name a few).
Infinity Climber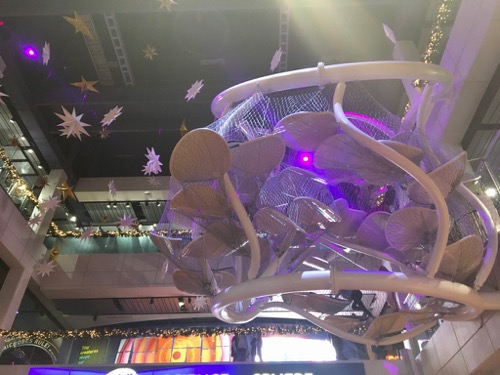 There are so many places for children to run, climb, and jump, but hands down my children always vote for the Infinity Climber each and every visit. Suspended from the third floor, this permanent exhibit is a must do no matter the weather outside and no matter the season!
Bonus:
Touch Tunnel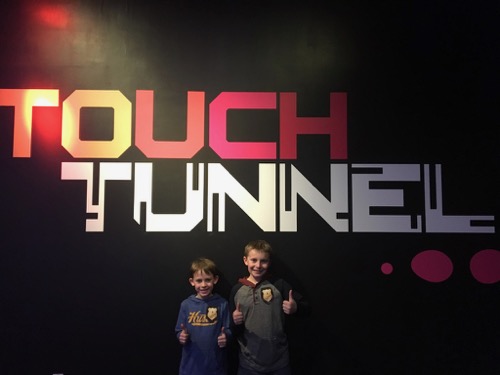 No trip to LSC is complete without trying the Touch Tunnel! If this will be your first visit, then you have to give this classic space a try. Put your fears to the test as you make your way through the 80-foot, pitch black tunnel! It is included with admission.
Liberty Science Center is located in Jersey City, NJ with a gorgeous backdrop of the NYC skyline and the Statue of Liberty. It is open seven days a week this summer with varying hours. Please visit their website to learn more.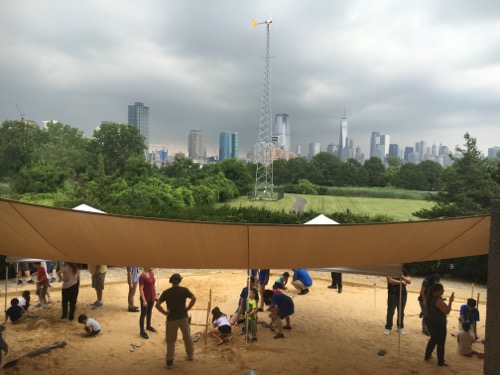 What experience are you excited about the most? Answer in the comments section below!
You may also enjoy: