When I heard about the new character dining experience opening at Artist Point at Wilderness Lodge in Walt Disney World, I was so excited to try it out. At our 180 day mark, I immediately booked a family dinner knowing this would be an experience we would never forget! Story Book Dining at Artist Point was everything I thought it would be and more!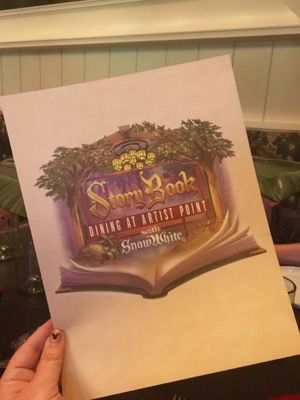 From beginning to end, Storybook Dining offered an immersive experience as we truly felt as if we stepped into the story of Snow White and the Seven Dwarfs. The room looks as if you stepped into an enchanted forest with trees and lights scattered about the room and ceiling. The menu is unique and fits the theme perfectly. The appetizers are shared amongst the table while each guest chooses their own entree. The desserts are shared as well.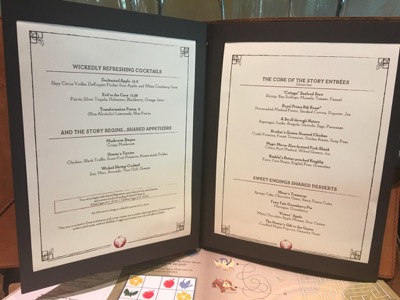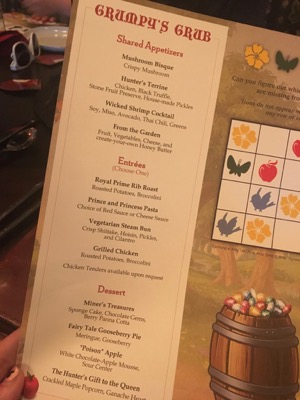 The appetizers include shrimp cocktail, mushroom bisque and Hunter's Terrain. They are presented on a tree-like centerpiece with the soup presented in small caldrons. The flavors were unique but delicious. It is not your typical shared appetizer selection which adds to the charm of this dining experience.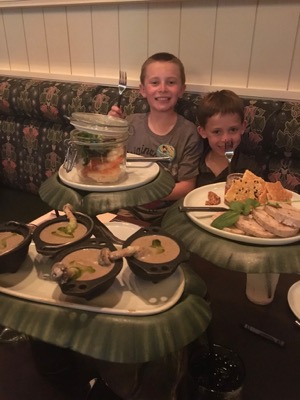 The kids also receive their own appetizer of veggies, string cheese and bread. What's special about this appetizer, however, is that when the kids shake the small jar, they make their own honey butter! How cool is that?!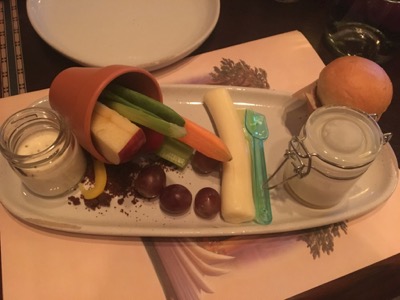 For our entrees, I ordered roasted chicken while my husband chose the prime rib. My boys ordered pasta and steak with potatoes. Everything was incredible and cooked to perfection. The portions were large so no one left hungry! For dessert, we enjoyed amazing themed treats! My favorite was the Gooseberry Pie while my kids loved the Miner's Treasure which is a chocolate treat you will not soon forget! We also really enjoyed the poison apples.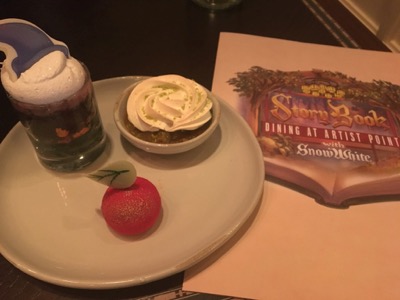 At the very end of our meal, we were offered chocolate ganache hearts and maple popcorn. The best part was that they were served to us from a smoking glass box. It was the perfect end to a enchanting meal!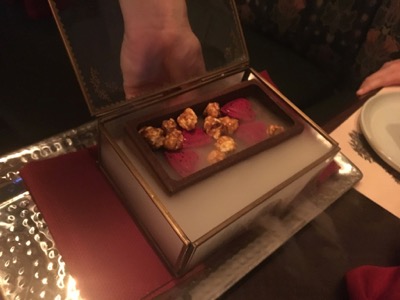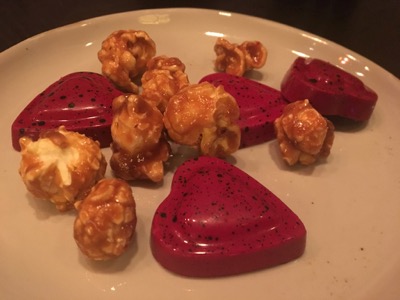 Now let's talk about why we really went, the characters! There aren't enough words to describe how excited I was to see two dwarfs, Grumpy and Dopey. I am pretty sure I smiled the entire time I was in the restaurant! While dining, the dwarfs and Snow White walk around and greet guests. They also give autographs and pose for fun pictures. There are also songs to get up and dance to including the birthday song during which birthday guests are recognized and celebrated by the characters.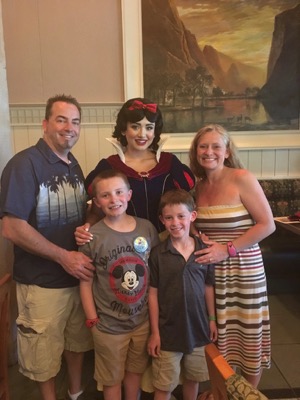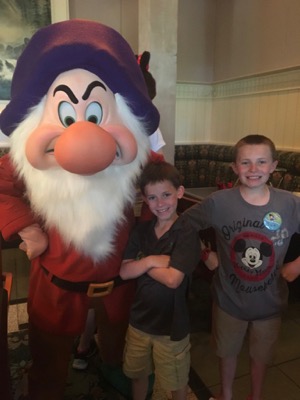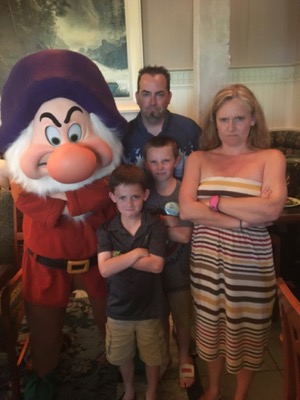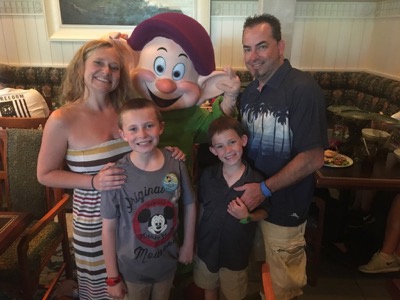 Guests are also invited to the center of the restaurant to meet the Evil Queen which is an unforgettable experience. She stayed in character the entire time offering witty and snarky comments paired with matching facial expressions.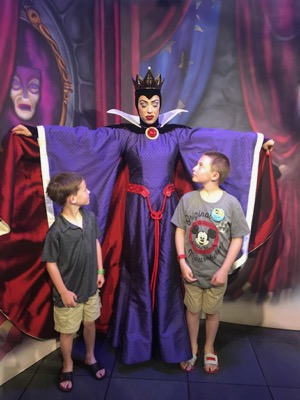 Story Book Dining at Artist Point was one of the most unique character dining experiences my family has enjoyed at Walt Disney World so far! It was so amazing to meet characters that aren't available at the parks on a regular basis. We had early dinner reservations so the restaurant wasn't overly crowded which allowed for some great pictures and quality time with the characters. The cost of the meal is high; however, I found it completely worth it! Make sure to book your experience early because reservations fill up fast! To learn more, visit the Walt Disney World website.
You may also enjoy: