One of the many reasons I started a blog was to be able to document my family's adventures so my boys could look back at all our fun and remember the good times long after I am gone.  I also wanted to help other moms who are struggling on this parenting journey just like I am. This holiday, I wanted to write a letter to my kids. I know that they won't understand it now, but I hope they look back at it when they are older and know that everything I do is because I love them.
There are so many lessons I want my boys to know and understand. There is so much I want to teach them but it can be hard. They have to learn some things on their own through trial and error. They have to have their heart broken to understand how to heal. They have to fall down in order to know how to get back up. We all do our best as parents but sometimes we have to let them fly. As my boys grow and spread their wings, there are some things I want them to always remember.
Never lose the magic of Christmas! As time goes on, you may no longer hear the bells but I hope you never lose the magic of Christmas. Watch holiday movies with your kids, bake cookies and PLEASE buy your wife something nice (she deserves it). Spread holiday cheer by being silly, making others laugh and giving back. Remember the good times with family. Celebrate old traditions and create new ones for your family.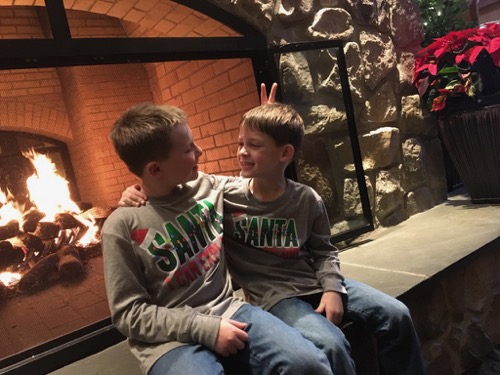 Don't let your mistakes define who you are! We all make mistakes. Some big, some small but none define who you are inside. The important thing is to learn from what you have done and make yourself better because of it. If someone else wants to define you for a mistake you made, then that is their loss.
Never give up! This may sound cliché but it is true. In life, you will be knocked down over and over again. You may feel your dreams will never happen (and maybe they won't) but that does not mean you should ever give up. Always strive to be the best person you can be. Never give up on yourself or your dreams!
You are each other's best friend and don't ever forget it! I say it all the time, siblings are built-in best friends. You must support and defend each other. You won't always agree but you are each other's most important ally. No matter how many miles apart, make sure you stay close. Call, write, email, Facetime (or whatever technology will be invented 20 years from now) but don't ever lose touch no matter what happens!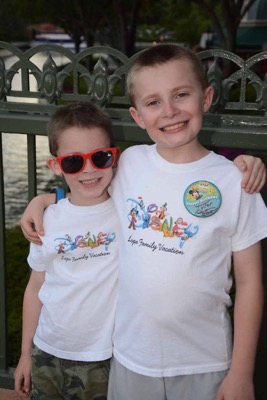 Love with your whole heart! May you always have that love in your heart that you have as a child. It's pure and true. Don't ever lose that! Love others with your whole heart. That includes loving yourself!
Be kind! You may not always say the right thing or share the most appropriate joke (like your dad or grandparents) but PLEASE make every effort to choose kindness above all else. If you hurt someone's feelings, say you're sorry. When you break up with a girl, try to do it gently and with compassion. Show empathy for those around you who are in pain and struggling. Smile at a stranger or even someone you may not like. Even when you are feeling sad, frustrated, overwhelmed and angry, spread kindness. Brightening someone else's day will ALWAYS brighten yours too!
Always love your parents! Okay this one is for me but time goes by really fast, and you never know where life will take you. Please never forget how much your father and I love you. Please remember us on holidays, birthdays, Sundays and when a new Disney movie comes out. Bring the grandchildren around often as it will fill our hearts with such joy. Always remember who loved you first!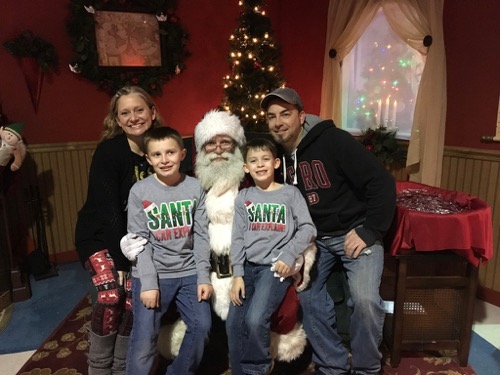 I hope my boys read this one day and know how much I love them. Until then, I will continue to do my best to teach them important values and life lessons. There will be many bumps along the road but we will navigate them together. Merry Christmas!
You may also enjoy: