One of my absolute favorite places to explore in NJ is Liberty Science Center (LSC). No matter how many times we visit there is always something new and exciting to experience. This winter is no exception. LSC has an incredible line up of exhibits, events and experiences the entire family will LOVE!
In addition to their already amazing exhibits and hands-on learning experiences, this winter LSC has even more brain boosting fun. With 4 floors (300,000 square-feet) jam-packed with opportunities to learn through play, LSC is the perfect winter day trip destination. In this post, I am going to highlight the new exhibits along with additional must do experiences.
Must Do Experiences at LSC This Winter
The International Exhibition of Sherlock Holmes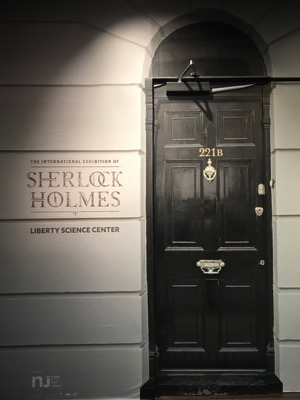 We have explored a lot of exhibits at LSC, and hands down, The International Exhibition of Sherlock Holmes is one of my favorites of all time! What I love the most about this exhibit is that it is not just an exhibit where you walk around and admire artifacts. It is a hands-on learning adventure for the entire family!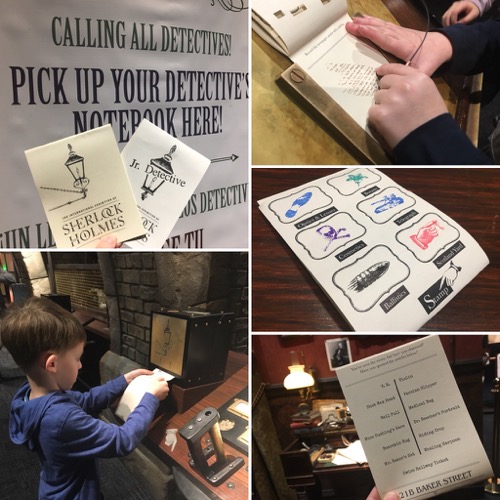 Upon entering the exhibit, guests are provided their own detective notebook that is used throughout the entire journey. Each section of the exhibit offers a unique immersive experience that can be documented in the notebook. The youngest detectives will love the seek and find activities as well as stamping their notebook as they explore each station while the older detectives will enjoy the more complex activities.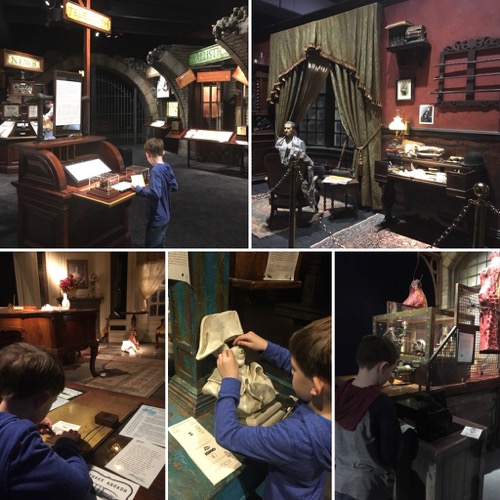 Once you have taken a walk through London's history, learned about important scientific discoveries and explored Sir Arthur Conan Doyle's study where he wrote his classic Sherlock Holmes stories, you will be asked to solve an important crime. This scenario was written exclusively for this exhibit so it is truly a one of a kind experience. Guests will examine a crime scene while jotting down evidence in their detective notebook. You will then test your theories with hands-on experiments. At the end, you will see if your theory is correct!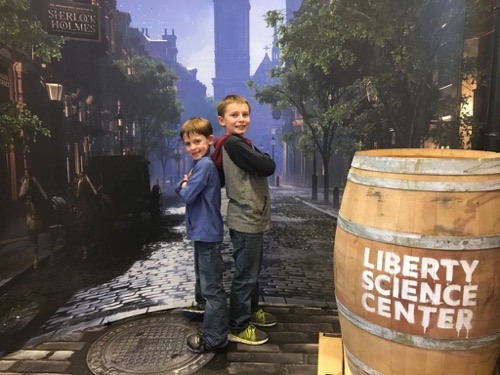 This incredible premium exhibit is open through May 27, 2019. A Combination Pass is needed to enter.
Doc McStuffins: The Exhibit
"Through imaginative play and hands-on activities, children learn important life lessons about health, wellness and compassion." ~ Paul Hoffman, President and CEO of Liberty Science Center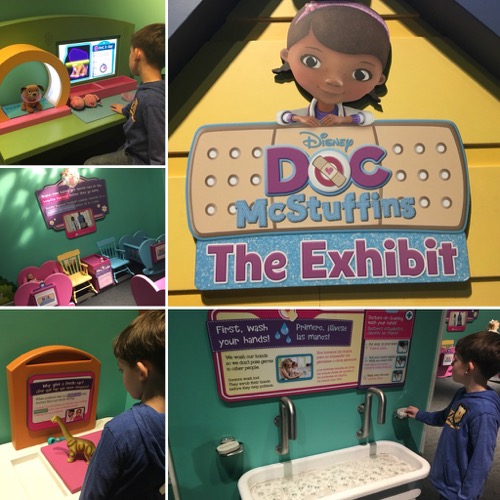 The Doc is in at LSC! Now through January 27, your little future doctor can enter the Disney Junior world of Doc McStuffins. This adorable exhibit, which is geared towards little ones, is broken down into sections that encourage hands-on learning fun. Through play, kids learn about being a doctor and a vet as well as caring for babies. The bright and colorful signs provide children with new vocabulary in English and Spanish which helps expand language, reading and comprehension skills while the play stations help children learn social and life skills. As children play, they are also building a love of science! This exhibit is included with admission.
Black Holes: The Other Side of Infinity Planetarium Show
Did you know that LSC houses the largest planetarium in the Western Hemisphere? The Jennifer Chalsty Planetarium's dome has a diameter of 89 feet with 588 perforated panels that are seamlessly joined together. It has 8K resolution (which is six times more crisp than what you see at the movie theatre) with 88 million pixels as well as a speaker system that boasts 30,000 watts. In addition, while our eyes can only detect 10 million colors, the Jennifer Chalsty Planetarium has the power to produce over 281 individual trillion colors which enables us to understand outer space through stunning visual representation.
This winter make sure to check out one of the amazing planetarium shows. I highly recommend getting tickets for the incredible show Black Holes: The Other Side of Infinity. This spectacular show starts with a live presentation about the night sky leading into an introduction of Black Holes. The film then takes guests on an out of this world journey into the depths of the galaxy where black holes exist and thrive. It is a spectacular learning experience you will not soon forget!
Microbes Rule! Exhibit
During our recent visit, we were lucky enough to be present during the opening of the new Microbes Rule! Exhibit. This eye-opening exhibit uses art, technology and music to teach guests the importance of these often misunderstood microorganisms. My boys loved playing the microbes video game while I enjoyed admiring the art work made from microbes. Who knew they could be so beautiful? I also learned a great deal by exploring the kitchen station. As I touched sensors, I learned about various microbes that could be found all around the kitchen and how to protect my family from getting sick.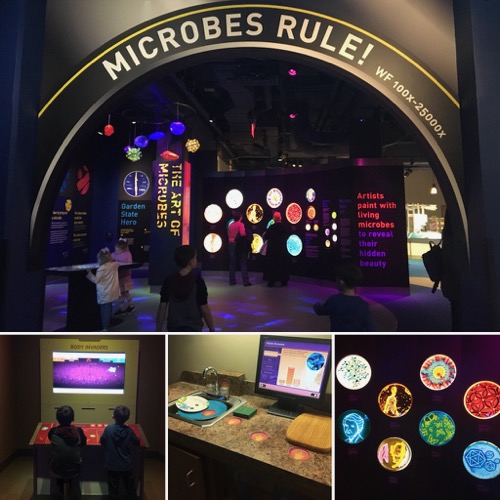 Towards the back of the exhibit is a timeline showing past and present scientific discoveries involving microbes that have changed the world. Did you know that a Jersey native discovered that the Streptomyces griseus microbe which produces an antibiotic that later became the first effective cure for tuberculosis? This discovery saved millions of lives all over the world! To celebrate this discovery, there is currently a bill going through NJ legislature to name Streptomyces griseus as New Jersey's Official State Microbe. You can sign Liberty Science Center's petition here: lsc.org/microbesrule.
Build, Climb and Play
There is so much to see, do and explore at Liberty Science Center! We love every exhibit but there are some activities the boys HAVE to do every visit. Here are some MUST DO experiences inspired by my kids (ages 7 and 9).
Infinity Climber (Located on the 3rd Floor)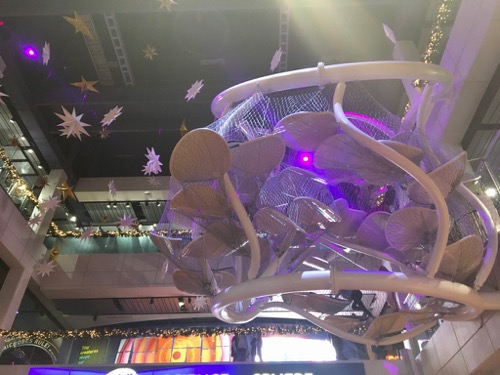 Climbing Wall (Located at Wonder Why?)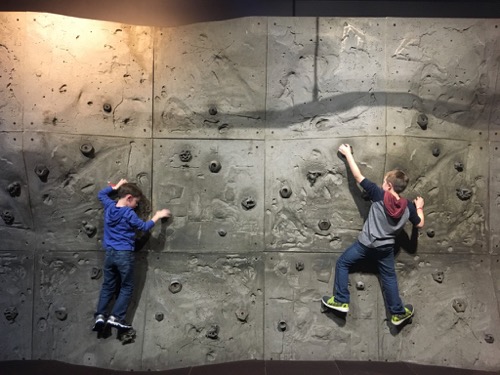 Touch Tank (Located at Our Hudson Home)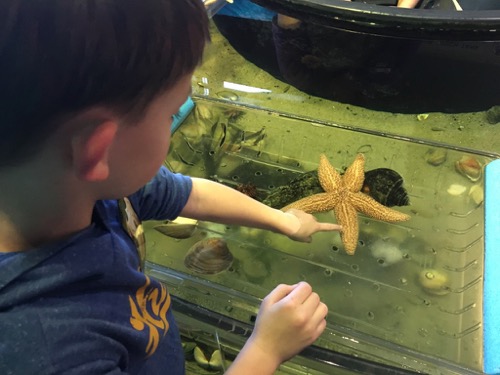 I Explore (Located on the 2nd Floor and recommended for ages 5 and under)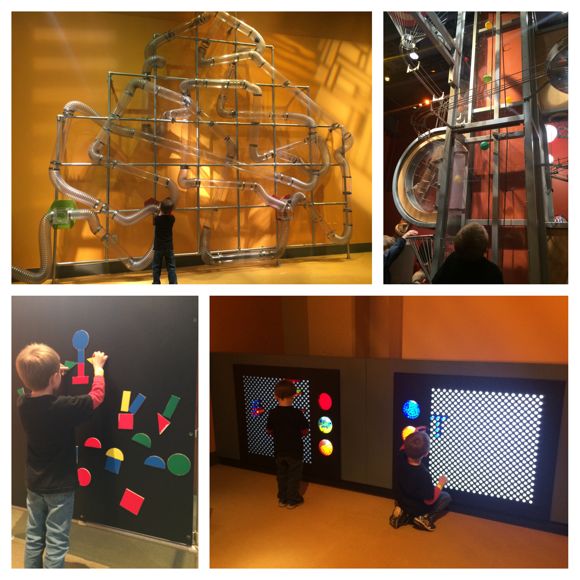 Block Party (Located on the 4th Floor)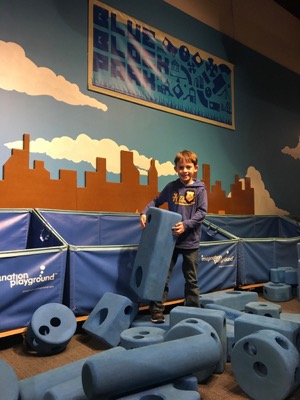 Touch Tunnel (Located on the 3rd Floor)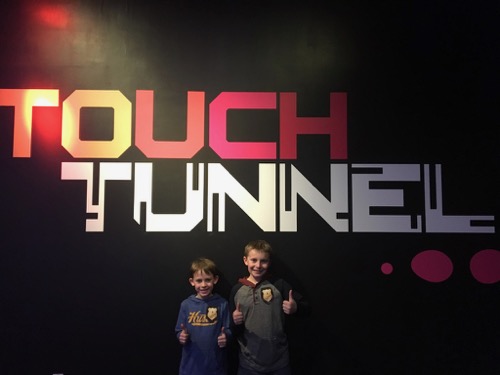 Liberty Science Center is located in Jersey City, NJ with a gorgeous backdrop of the NYC skyline and the Statue of Liberty. It is open Tuesday-Sunday with varying hours. Please visit their website to learn more.
What experience are you excited about the most? Answer in the comments section below!
You may also enjoy: