Each holiday season I try to come up with unique and personal gifts to give my boys' teachers. I love homemade gifts because they are not only crafts we can do together as a family, but they also showcase my kids' personalities. Last year, I decided to make I Spy ornaments which were so much fun to make and the teachers LOVED them!
DIY I Spy ornaments are not only easy to make but they offer a learning component as well. While making the ornaments, my boys enhanced their fine motor skills, eye-hand coordination and motor planning skills while also fostering their creativity and imagination. The finished ornaments also offer some learning fun as kids can build visual scanning and language skills. DIY I Spy ornaments are fun for everyone!
What you need:
Filler (I used small clear beads.)
Mini decorations (i.e. bells, presents, candy canes, lights, figures, trees)
Tape or glue
Bows
Holiday Stickers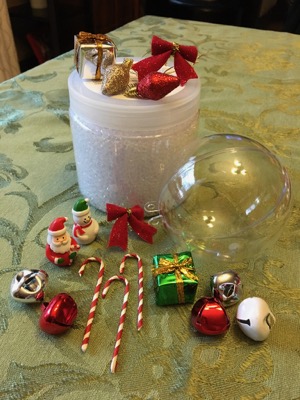 How to make them:
Open the ornament and add the filler.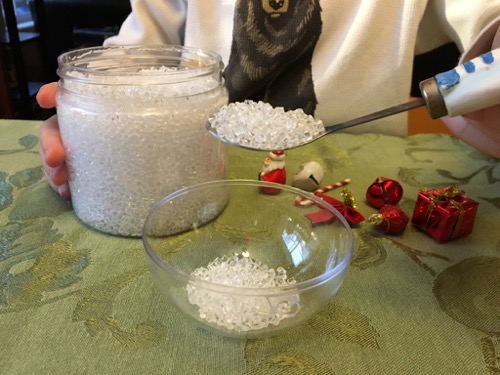 Next, add your choice of mini decorations. This is where kids can be as creative as they want. I let my kids pick their favorite decorations from the store then they decided which ones to add to each ornament. They chose specific decorations based on who they were making them for.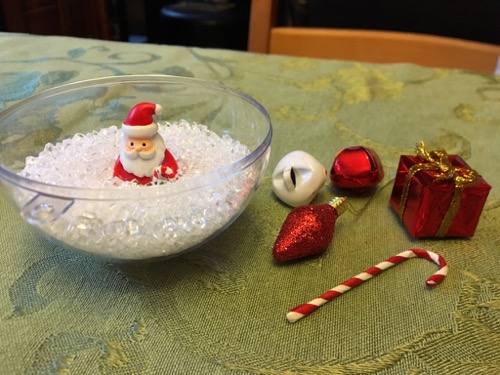 We made special ones for the CCD teachers by using mini Nativity sets.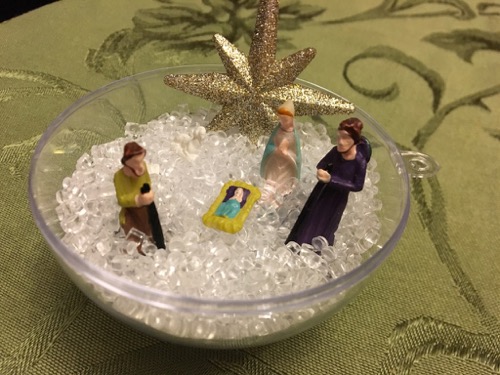 Once all the decorations are added, close up the ornament and seal it with clear tape or glue. We added a bow on the top of each ornament along with holiday sticker to make them even more festive.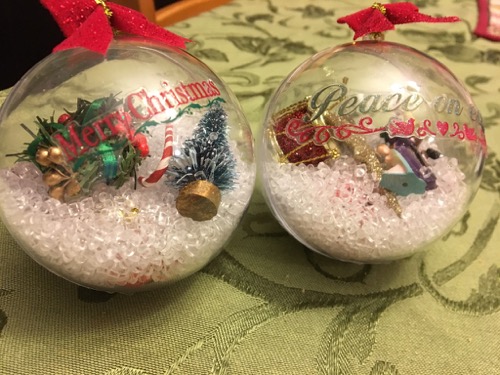 These DIY I Spy ornaments are so easy to make but offer a lot of fun! They are perfect for gifts but can also be a wonderful project to make for a local craft fair as well as used as an activity during scout meetings or at school. What would you add to your DIY I Spy ornament?
You may also enjoy: