"It is our choices, Harry, that show what we truly are, far more than our abilities" ~ Dumbledore 
People often ask why we are such big Harry Potter fans, and those that don't ask, just provide a look of confusion or disagreement when we talk about this iconic series. Until you have read the books or seen the movies (although I recommend doing both), you cannot truly understand the magic and wonder the Harry Potter series provides its fans. It takes people on an incredible journey that, although filled with magic and fantastic beasts, is completely relatable. It is a story of friendship, love, loyalty, leadership and choosing between right and wrong.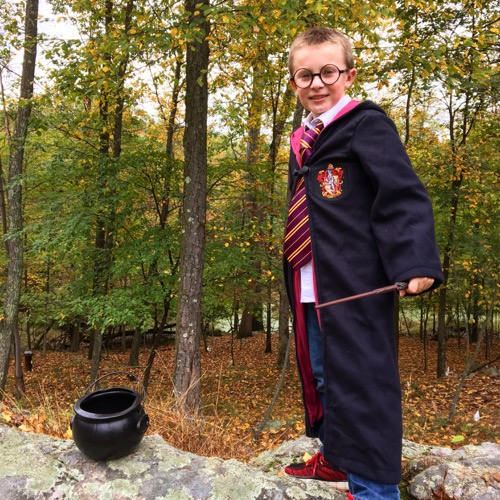 We started our Harry Potter journey in the summer of 2017. We planned a trip to Universal Orlando Resort so I decided it was the perfect time to start reading the series. It has been a family passion ever since. It is amazing how one story can bring an entire family together. We can each relate to a different character which makes each of our experiences unique and special.
With the release of the new Fantastic Beasts movie, there has been a surge of Harry Potter mania. This includes the release of some amazing new toys and games. Since my boys have many of them on their holiday wish list, I thought it would be fun to put together a gift guide for ALL Harry Potter fans. With the help of some wonderful toy companies, I am proud to present my first Harry Potter Gift Guide! (Amazon affiliate links are included to make your shopping experience easier.)
Harry Potter Gift Guide
Harry Potter Wizard Training Wand (Jakks Pacific)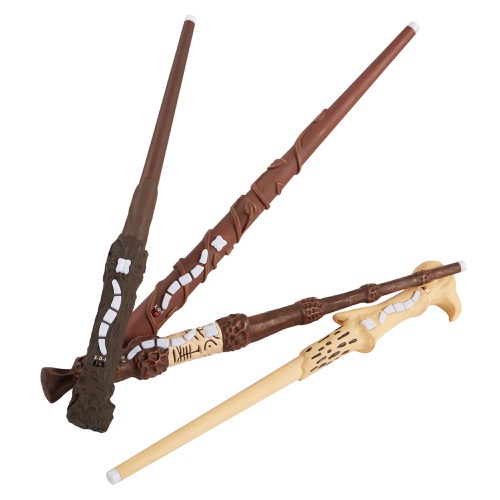 If you can't get to Hogwarts, then bring Hogwarts to your house! Harry Potter fans of all ages are going to LOVE these new interactive wands from Jakks. They come in 4 styles: Harry Potter, Dumbledore, Voldemort and Hermione (only available at Walmart). Each wand comes with 11 spells that you can cast by performing the correct movements. When done correctly, it's lights and sounds will be activated. After you have mastered each spell, you can engage in the Spell Practice mode to compete with a friend with speed and accuracy. The most exciting mode, however, is Wizard Tag, where wand holders can "tag" each other using the power of their wands. These magical wands can be found at Target, Kohl's, Walmart and Amazon for under $25!
Harry Potter Die-Cast Collectible Wands (Jakks Pacific)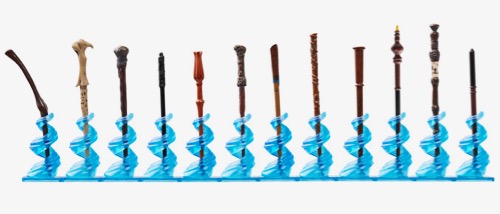 These mini wands are the PERFECT addition to any Harry Potter fan's stocking! My boys absolutely LOVE their wands and have them displayed in their Harry Potter themed bedroom. Each blind box comes with one wand and a stand. The wand is only 4 inches long but is full of beauty and detail. There are 12 wands in all that can be collected including Newt Scamander from Fantastic Beasts! Each box is under $10 and can be purchased at a variety of retailers as well as Amazon.
Harry Potter Triwizard Game (Pressman Toys)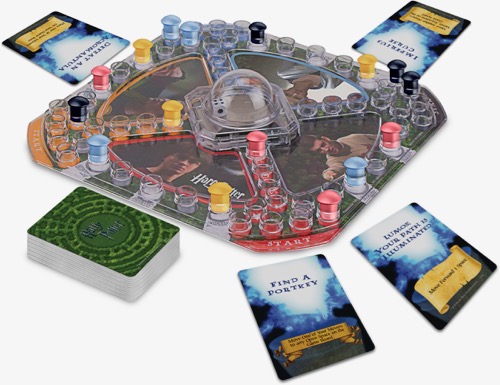 My boys absolutely LOVE this game and would play it every day if they could. It is an easy game to play but each time you play there can be a different outcome or winner which makes it fun and exciting for kids. Players have to make their way around the maze to win the Triwizard Cup. The 48 maze cards correspond to the movies so it is a fun way to bring the story to life. This game is recommended for ages 5 and up and can be played with 2-4 players. The Triwizard game is available on Amazon for under $10.
Harry Potter Magical Beasts Game (Pressman Toys)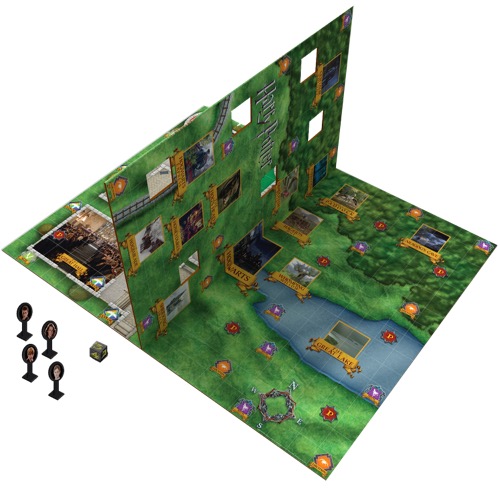 This is a great game to celebrate the new Fantastic Beasts movie! In this fun and exciting game, players must capture the magical beasts that have escaped Hogwarts. The unique swinging game board adds to the fun. Harry Potter Magical Beasts is recommended for ages 8 and up and can be played with 2-4 wizards. It can be purchased for under $15 on Amazon.
Harry Potter Illustrated Book Collection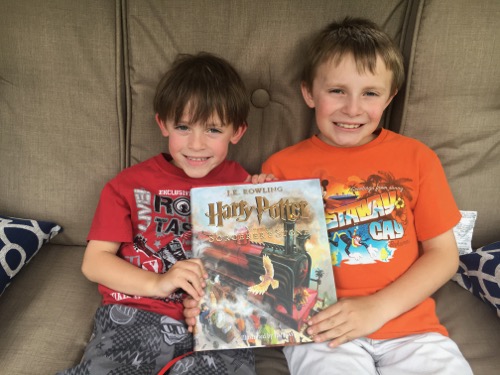 When we started reading Harry Potter last summer, I decided the illustrated version would be the best way to capture my boys' attention and help enhance their understanding of the story. At this time, illustrated versions are available for Book 1-3, and each one offers a unique look into the Harry Potter world. You can purchase the books at your local book store or on Amazon.
Honeydukes Scratch & Sniff Adventure
Engage all the senses with this new book from Scholastic. We picked one up at our local book fair and LOVE it. The book highlights various creations found at Honeydukes with scratch and sniff features. This book is a fun addition to your Harry Potter collection especially since it encourages a love of reading! It is available for under $12 on Amazon.
Costumes and Accessories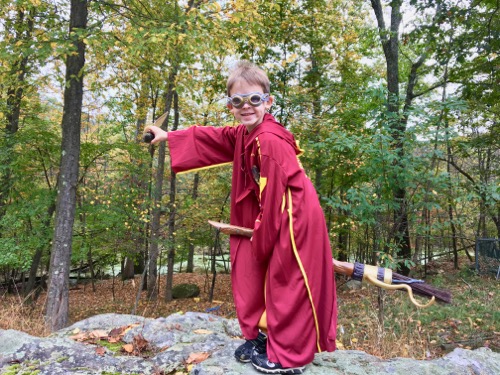 The best way to dive into the world of Harry Potter is to BE Harry Potter. Last Halloween, both of my boys dressed up as Harry. My older son was traditional Harry Potter with a Gryffindor robe while my younger son was Harry Potter playing Quidditch complete with his golden snitch and Nimbus 2000. Plus, don't forget the glasses, time turner and tie. (Throw in the wand from Jakks mentioned above and the outfit is complete.) Harry Potter costumes can be found on Amazon and Oriental Trading.
Pictopia: Harry Potter Edition (Ravensburger)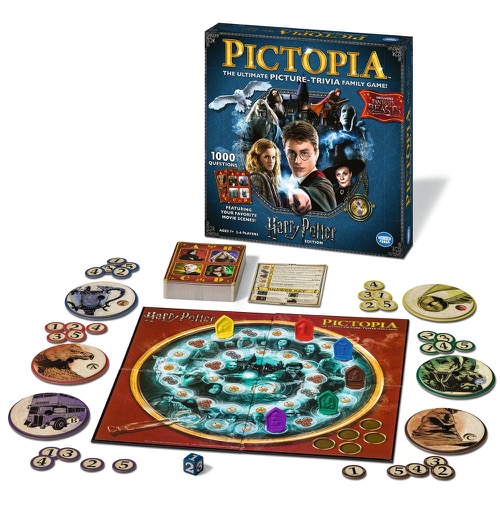 Test your Harry Potter knowledge while playing Pictopia: Harry Potter Edition! With over 1000 picture trivia questions about objects, beasts and characters featured in Harry Potter and Fantastic Beasts, this is the perfect game for the ultimate Potterhead. Pictopia is a game of both competition and teamwork making it the perfect option for family game night. It is recommended for ages 7 and up and can have 2-6 players. Pictopia: Harry Potter Edition is available for under $20 on Amazon.
Harry Potter LEGO Sets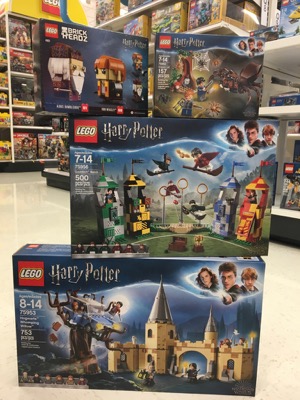 If you are a Harry Potter fan, then you already know about the amazing Harry Potter themed sets that were released this year. From Hogwarts to the Whomping Willow to the Quidditch Field to Aragog, there are sets for all interests, ages and skill levels. LEGO sets can be found at local stores like Target and Walmart as well as Amazon for various prices.
Mystery Flying Snitch (Wow! Stuff)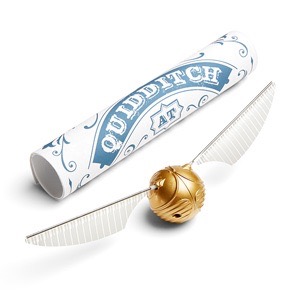 Wow your friends with this magical golden snitch! The Mystery Flying Snitch gives the illusion that it is flying with the use of patented flying activators made from high tensile Aramid fibre thread. The thread is attached to the snitch using putty and is virtually invisible giving the appearance of flight. The wings of the snitch also flutter adding to the illusion. This is the ultimate gift for the ultimate Harry Potter fan. Learn more about The Mystery Flying Stitch on the Wow! Stuff website. You can also purchase it on Amazon for under $20!
Dig it Up! Dragons (MindWare)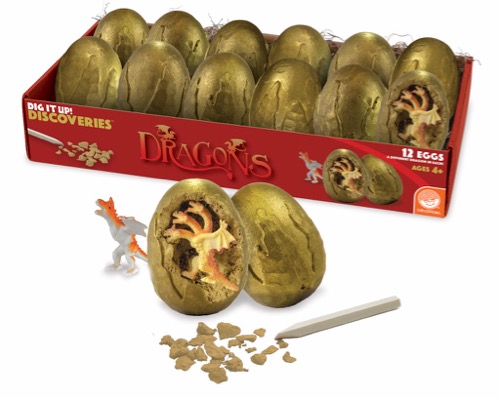 Brush up on your magical beasts knowledge with the NEW MindWare Dig It Up! Dragon set. It includes 12 golden eggs that contain various dragons. After being soaked in water, kids can chisel out the dragon. After the magical creature has been revealed, children can compare it against the included guide to learn more about it. The Dig It Up! Series is a family favorite because it requires patience, promotes fine motor skill development and enhances academic knowledge. Priced at less than $25 on the MindWare website, this toy is designed for children ages 4 and older.
I hope you have enjoyed our Harry Potter Gift Guide. Keep checking back because we will be adding more toys and games as we find them!
You may also enjoy: