I cannot believe that after 5 visits to Baton Rouge that we just discovered the LSU Museum of Natural Science! Each trip, we look for new learning experiences for the kids (and ourselves) especially new museums so I was thrilled when I discovered that Louisiana State University had an amazing museum to explore and it was FREE!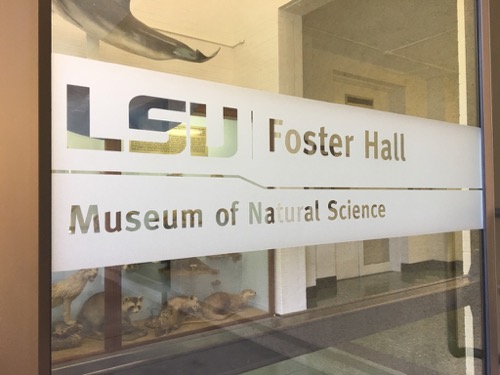 LSU Museum of Natural Science is located on campus in Murphy J. Foster Hall. LSU is not a "drive-thru" campus so you can't park at the museum, but you can park at the Visitor's Center and then walk to the Hall. The parking is metered and very affordable. The museum us open Monday – Friday 8am-4pm (closes at 2pm on Fridays during the school year).
LSU Museum of Natural Science is a small space compared to some of the museums we have visited but it is packed with learning fun! There are numerous exhibits to explore so it can take from 30 minutes to all day depending on what you are looking for. We spent about 2 hours at the museum which was perfect for our family!
When you first enter the museum you will find an exhibit showing some of the small animals you will find in Louisiana. This is a great way to catch visitors' attention.
Along the walls, you find mounted animals. From deer to a moose to a buffalo to even a rhino, there are incredible animals for guests to admire and learn about.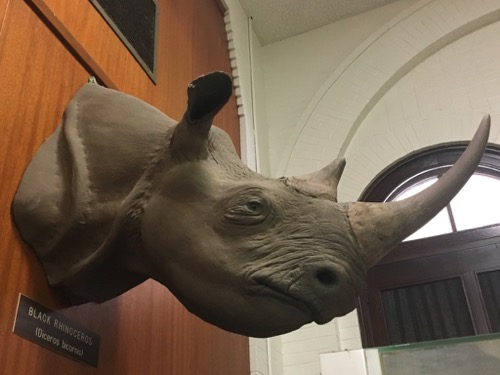 There are several large animals to see as well such as a polar bear, zebra and grizzly bear! My boys loved these exhibits the most because they could really get up close to them.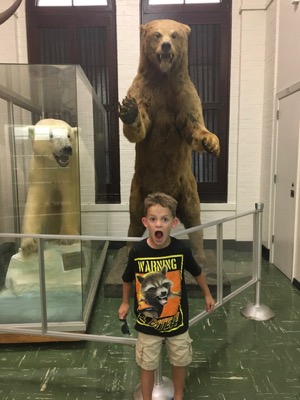 Down each aisle, you will find various dioramas representing different parts of the world such as the rainforest, dessert and the Colorado Rockies. You will also find dioramas dedicated to Louisiana showing both its past and present. Each diorama is meticulously put together and really depicts a true representation of each area. In addition to the dioramas, there is also an exhibit all about Antarctica.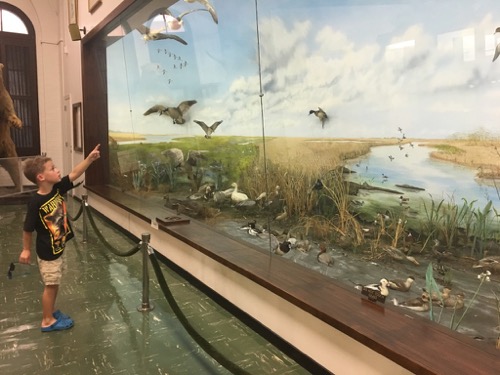 As you explore, you will also see displays filled with frogs, turtles, butterflies, moths, snakes, bugs and more. It is truly fascinating the collection of animals, reptiles and insects LSU Museum of Natural Science presents to its guests. My kids were in awe with what they saw and learned!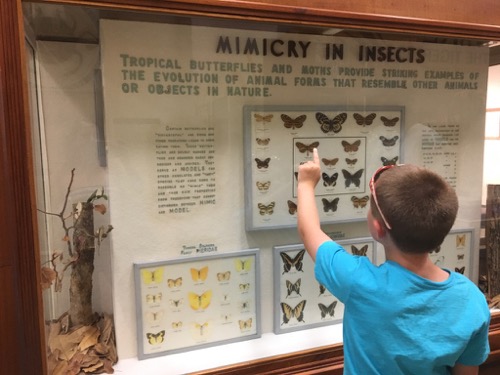 A unique space to the LSU Museum of Natural Science compared to other science museums is their tribute to Mike the Tiger. Mike is the LSU mascot, and he is a big part of the culture of this university. At this exhibit, visitors will learn all about the various tigers that have portrayed this important role. You will also see his skull and hear his roar at an interactive station.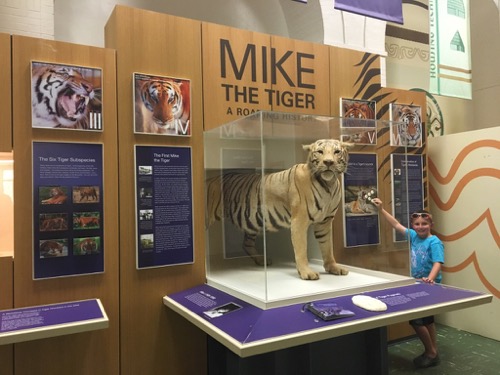 Next to Mike the Tiger, in the back corner of the museum, you will find a space dedicated to sea life. "Making a Big Splash with Louisiana Fishes" teaches guests all about aquatic life in Louisiana AND all over the world. There is also a hands-on question and answer section that my kids loved!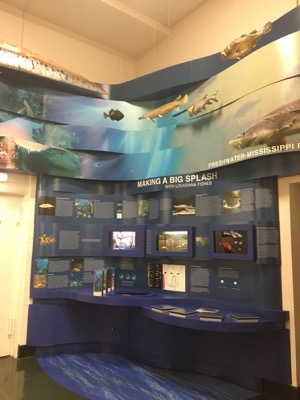 Probably the most incredible display was the Lowery Hall of Birds which was the first display area completed for the museum. Featuring many of the 432 species of birds found in Louisiana, this is a space you can explore and admire for hours. Of course, my boys' favorite was the Snowy Owl who reminded them of a particular wizarding character.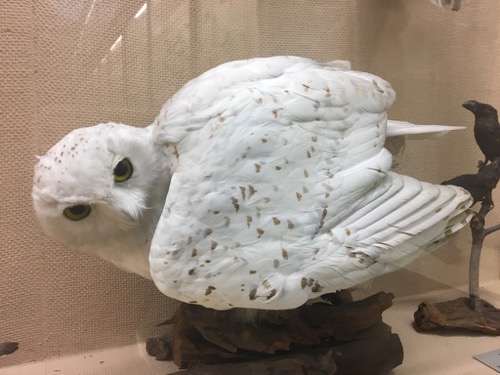 All along Lowery Hall of Birds, you will also find small tables perfect for kids. My boys loved this space not only because they could rest but because it was perfect for working on the worksheets the museum provided. LSU Museum of Natural Science offers an alphabet scavenger hunt that we had fun completing as a family. It really allowed us to learn about the animals in the museum. There is also a fill-in-the-blank and open-ended answer worksheet that allowed my kids to analyze what they found and add their own opinions.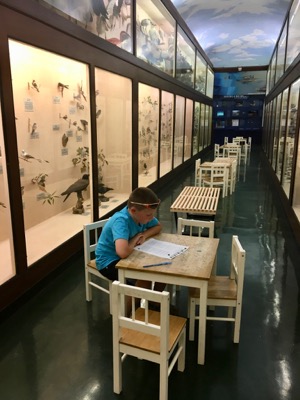 Overall, we had an amazing experience at the LSU Museum of Natural Science. We would definitely visit again. To learn more about the museum including their special events and programs, please visit their website.
You may also enjoy: