The crisp sound and sweet taste of a freshly picked apple is part of the wonder and excitement of fall in New Jersey. Apple picking is almost a rite of passage in New Jersey as there are so many delicious varieties to choose from as well as farms to visit. This fall, we put together a list of some of the most amazing places to go apple picking in NJ!

Amazing Places to go Apple Picking
Alstede Farms, Chester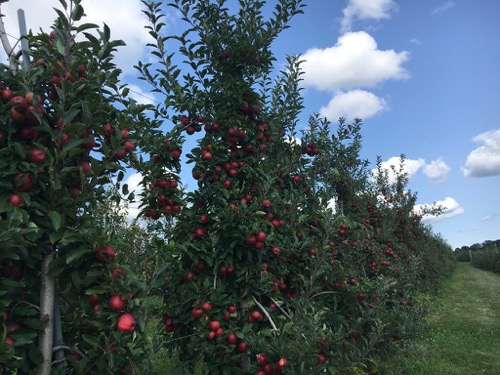 Located in gorgeous Chester, Alstede Farms is known for its wide variety of farm fun. They offer hayrides, a corn pit, wagon rides, pony rides, a hay pyramid and much more. With over 50 variety of apples, it is also your go-to farm for apple picking this fall! Apple picking at Alstede starts in August and lasts until around early November (weather depending). You can walk to the orchards or take a relaxing hayride. Make sure to get some homemade ice cream while you are there too!
Battleview Orchards, Freehold
Battleview Orchards offers 14 varieties of apples and picking is available early September through the end of October. The farm also offers pick your own peaches and pumpkins as well as hayrides. Make sure to stop by the country store too for apple cider, donuts and fresh pies!
Demarest Farms, Hillsdale
Along with peaches and pears, Demarest Farms offers apple picking this fall. Apple picking begins September 5 and costs $7/person which also includes a hayride, petting zoo, playground, corn box, crooked house village and more. It is the perfect destination if you want to spend the day on a farm. Picking is available through November and the farm offers over 14 variety of apples!
Eastmount Orchards, Colts Neck
Formerly known as Delicious Orchards, Eastmount Orchards is a MUST DO apple picking experience in NJ! The farm is open daily and apple picking is available mid-August through October. With close to 20 varieties of apples, there is something for everyone!
Donaldson Farms, Hackettstown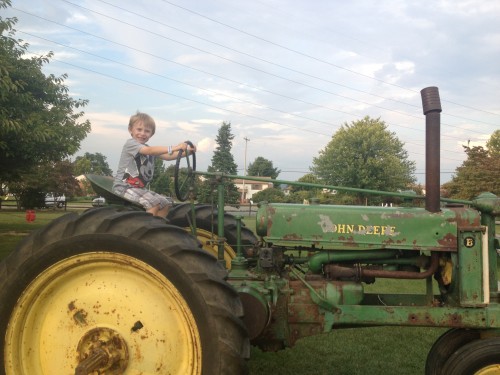 Located in Hackettstown, Donaldson Farms is one of my favorite farms in all of NJ! This family run farm offers fun educational experiences for the entire family including cooking classes, workshops, festivals and farm tours. This fall, families can also enjoy picking apples right from the tree. Apple picking begins early September and last through early November. I recommend going during one of the Harvest Weekends!
Longmeadow Farm, Hope
Longmeadow Farm offers an orchard with 15 varieties of apples. Picking is available end of August through mid/late October. Additional farm fun includes berry picking, hayrides and pumpkin picking. Don't miss their Harvest Festival in October which offers fun for the entire family!
Melick's Town Farm – Califon Orchards, Califon
With over 20,000 apple trees, Melick's Town Farm is the largest fruit growing farm in NJ! A wide variety of apples are available mid-July through December with pick your own available through mid-November. There is no entry fee to pick, and they are open daily. Horse drawn wagon rides are available on weekends.
Riamede Farms, Chester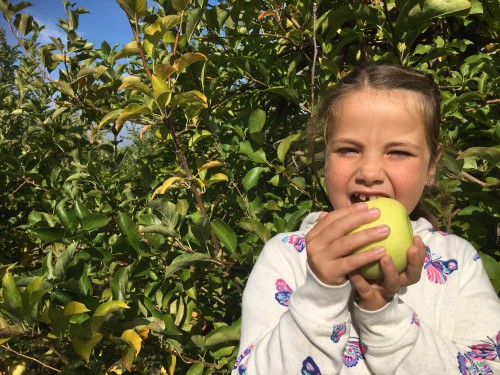 Riamede Farms is a gorgeous farm offering 34 varieties of apples making for an exciting apple picking experience. Apple picking begins end of August. Riamede also offers pumpkin picking and hayrides as well as pick your own Indian corn.
Stony Hill Farms, Chester
Although Stony Hill Farms is primarily known for their exciting and unique mazes, they also offer a unique apple picking experience as they have dwarf apple trees perfect for kids! Guests must purchase an admission ticket to pick apples and fees start at $3.99 on weekdays and $6.99 on weekends. This entry fee includes unlimited hayrides! Apple picking begins in early September.
Terhune Farms, Princeton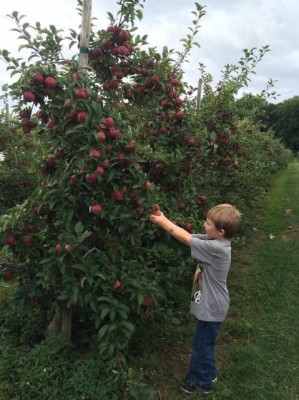 Found in gorgeous Princeton, Terhune Orchards offers endless fall fun for individuals of all ages. What I love are all the educational activities offered such as their Read and Pick programs. This fall, after exploring the barnyard animals, riding the tractors and taking a stroll through their corn stalk maze, head over to the apple orchard. Apple picking is available mid-August through late October.
Von Thun Farms, South Brunswick
Located in Monmouth Junction, VonThun Farms offers events and activities the entire family will love. Some activities include a corn maze, farm animals, rubber duck races, mini golf, moon bounce, games and more! It is also a great destination for apple picking. Guests can pick apples mid-September through October and entry is FREE!
Wightman's Farms, Morristown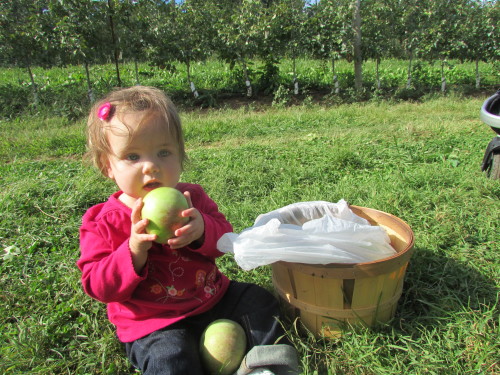 Wightman's Farms is a unique picking experience as a Pick Your Own Club Membership is required and picking is only available on weekends. You will not be disappointed, however, as they offer a delicious variety of apples and a relaxing farm experience for the entire family!
Bonus:
Hacklebarney Farms, Chester
Although Hacklebarney Farms does maintain an apple orchard it is not pick your own. Instead, their apples are used to make delicious apple cider. So why would we include them in the list? Well, your family can visit this scenic location in Chester to watch the apple cider being pressed. It is such a popular destination it was featured on the Rachel Ray show.
What is your favorite place to go apple picking in NJ?
If you like this post, you might also like: