Kids need a break. They need the summer to have fun, explore and investigate the world around them. We prefer our kids have days devoted to the pool or the playground as much as traveling to new locations. I want them to have so much fun they immediately fall asleep at the end of the day exhausted from adventures, but I also know that my children need academic reinforcement otherwise they forget concepts they learned that school year.
We read as much as possible during the summer usually focusing on themes that interest them; however, reading aside, we are also including at least 30 minutes of academic learning each day. Most of the educational activities will include learning toys and tools. Our goal is to not mimic the classroom environment but to help keep the skills they learned fresh. Here are some learning activities we are throwing into our routine. (We have included Amazon affiliate links to make shopping easier.)
Create with Clay Dinosaurs, Creativity for Kids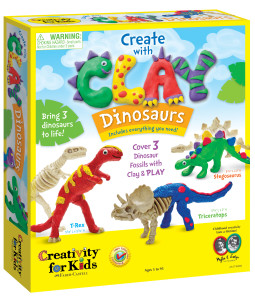 My children are still fascinated with dinosaurs and love to read all about them. Complimenting their summer reading, they have begun playing with this fun kit where they can decorate several different types of dinosaur skeletons with clay. The Create with Clay Dinosaurs kit not only encourages their imagination, but it is also a wonderful method to build their hand strength. Priced for $15 on Amazon, I believe my son who resists drawing will embrace this summer project.
Play Smart Picture Puzzlers Books, Gakken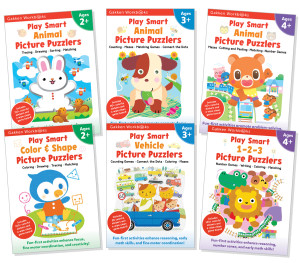 Last year, we loved the Play Smart workbooks that encourage children to use critical thinking skills to solve puzzles appropriate for their age. Children can select their own stickers as rewards each time they finish a page. Play Smart expanded their collection to picture puzzlers! My daughter loves playing with these books. As she is improving her fine motor and problem solving skills, she is having fun! Priced at $6.99 each on Amazon, these books  are perfect to incorporate into your morning routine.
Monster Match, North Star Games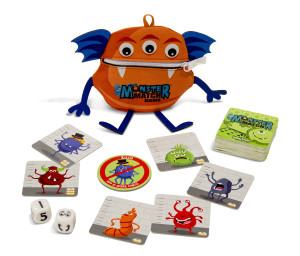 We are bringing back family game night this summer which helps children to reinforce learning through fun. As massive fans of the Happy Salmon series games, we are challenging our children to think quickly as well as identify patterns and numbers with Monster Match. Priced at $17.99 on Amazon, this game is compact and fast paced which makes it the perfect item to throw in the car for road trips!
Slida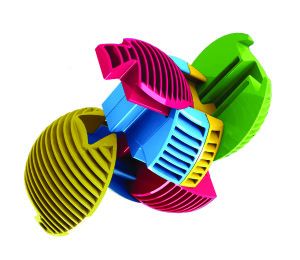 Another portable toy that encourages my children to develop problem solving skills is the three-dimensional puzzle Slida. It fits in the palm of your hand so it is perfect for travel or just keeping at home, but no matter where you take Slida, it is hands on problem solving. I also like that it has some resistance so that it helps builds my children's hand strength. Priced for less than $13 on Amazon, this is a quiet activity to keep kids engaged.
Beeswax Crayons, Faber Castell 


When your child resists drawing or coloring, it helps to have quality crayons. My son enjoys coloring with Faber Castell beeswax crayons. With super firm grip, they don't break with the heavy pressure he uses and they help him to draw easily. His reward this summer will be a case of 24 beeswax crayons if he promises to color pages this summer, and he is intent on earning them.
Creativity for Kids Camp Crafts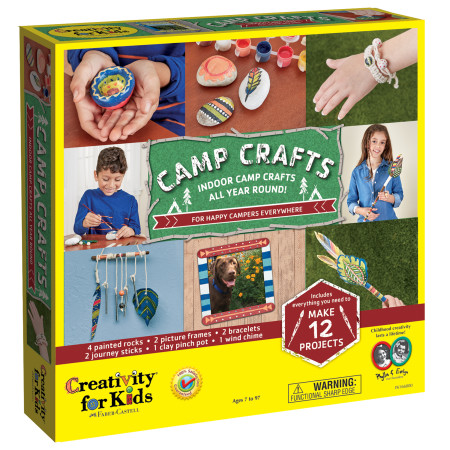 If your kids are at home this summer and you want to bring in some fun from camp activities, then check out Creativity for Kids Camp Crafts. Within this one box are twelve projects that includes all the materials needed to make painted rocks, picture frames and more! What a great way to expand the imagination while building fine motor, visual spatial and problem solving skills while having fun. Designed for children ages 7 and older, it is priced on Amazon for $20.
Catch the Fox, Goliath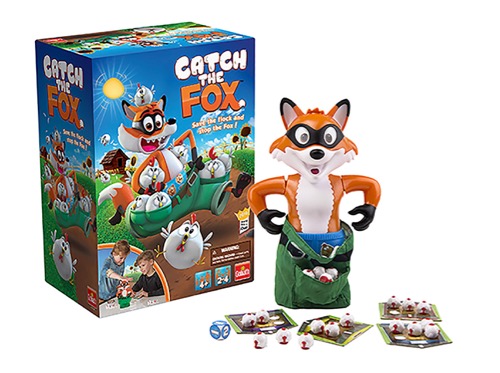 Catch the Fox is a fun game your kids will want to play over and over again this summer and all year round. It is a game of chance making it suspenseful while also offering a learning element. As kids play, they will learn math concepts and build fine motor skills. Players will also develop good social skills. To play, kids roll a dice and put that number of chickens in the fox's pants. At any moment the pants will fall, then the players have to grab as many as they can and put them on their chicken coup card. The player that fills their card first wins! Catch the Fox can be found on Amazon for under $20.
Insect Lore Ladybug Garden Gift Set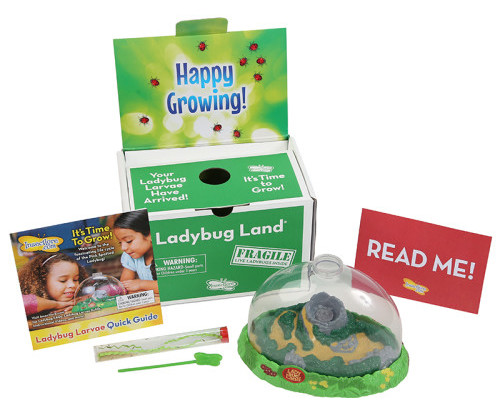 We have mentioned how much we enjoy the Insect Lore Butterfly Kits so this year we are expanding our Outdoor Guide to include the Ladybug Land kit. For less than $30, your children can watch the metamorphosis of ladybugs under a domed cover. Ladybugs are wonderful additions to your garden so after your children have observed them for 3-4 days they can be released into the garden. You can order on the Insect Lore website or though Amazon!
Color and Erase Mat (Crayola)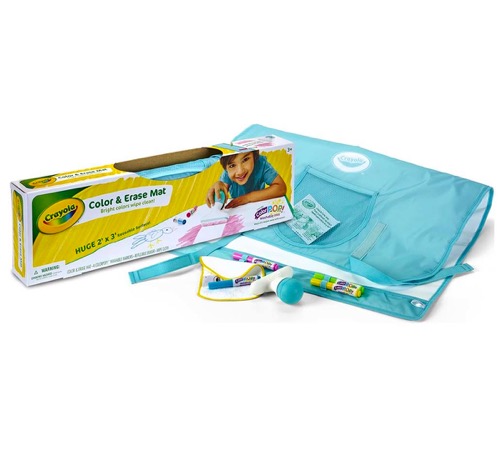 Kids love to color but it can be messy especially when they are first learning and building their fine motor skills. That is why we LOVE the Color and Erase Mat from Crayola. It allows kids to color over and over again without the mess. The set is also portable making it perfect for a trip to grandma's house, the beach or the park. It comes with 4 ColorPop markers, a mat, one water eraser tool and one wipe cloth. The Color and Erase Mat can be purchased on the Crayola website and Amazon.
Jakku Scavenger Metal Detector (Uncle Milton)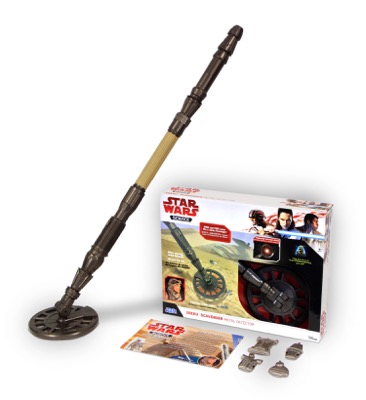 Let your kids imagine they are on Planet Jakku searching for treasure this summer with the Jakku Scavenger Metal Detector from Uncle Milton. As kids find metal, the detector's lights will flash as it makes authentic Star Wars sounds. The metal detector also comes with a science learning poster that teaches users about Planet Jakku, Rey and how metal detectors work. What a fun way to encourage a love of science. The metal detector is designed after Rey's staff, and it is lightweight making it perfect for kids. Learn more on the Uncle Milton website.
Pop the Pig, Goliath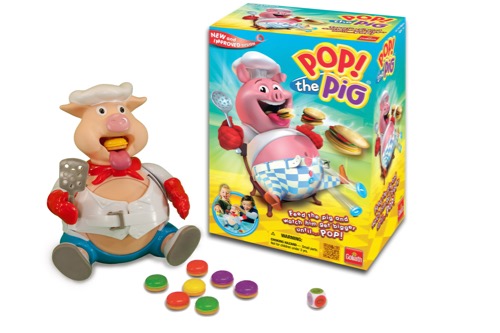 Goliath has created another fun game of suspense with Pop the Pig. My kids belly laugh every time we play this game, which is often. To play, kids roll the die then choose a hamburger based on the color they roll. Each hamburger has a number on the bottom. The players put the hamburger in the pig's mouth then pump his head as many times as the number found on the burger. When the pig gets too full, he pops! This game is great way to teach color recognition, number recognition and one-to-one correspondence. Pop the Pig is under $20 on Amazon.
Scoop and Learn Ice Cream Cart (LeapFrog)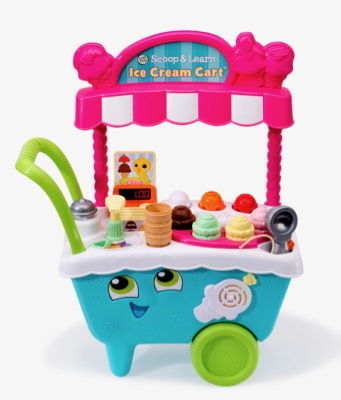 Whether it is to create their own ice cream shop, make dessert for the family or pretend to be the local ice cream man, the Scoop and Learn Ice Cream Cart is perfect for encouraging pretend play this summer. Kids will enhance fine motor skills as they "scoop" their ice cream, but they will also build language, social and academic skills while playing. This toy is recommended for ages 2-5 but older kids will love it as well. This set can be found at your local toy store or Amazon.
smART Sketcher (Flycatcher)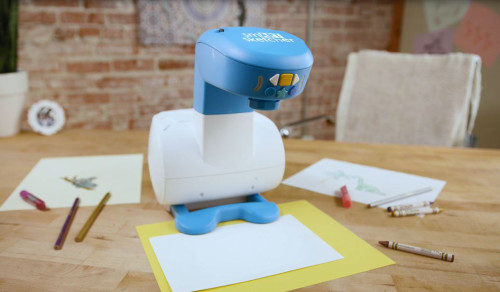 Another strategy to tackle my son's writing skills is to encourage him with high-tech tracing paper! The Smart Sketcher will project images on the paper so that children can trace which reminds me of old tracing paper; however, this is filled with new and exciting opportunities. By downloading the smART Sketcher app, you can transfer images via bluetooth. Children can practice writing their letters, numbers and drawing images. My son will enjoy utilizing this tool to draw images of bugs in his summer journal but the possibilities are endless. Priced less than $60 the smART Sketcher is available at Barnes and Noble.
If you like this post, you might like: