For years, we have been hoping for a sequel to The Incredibles and ever since the concept of Incredibles 2 was released, we have been waiting with excitement and anticipation for the next chapter in this amazing franchise to arrive. On June 15, our waiting finally comes to an end as Incredibles 2 flies into theaters! To celebrate the release of this long-awaited Disney Pixar film, we have put together a list of fun activities the entire family can enjoy!
Fun Ways to Celebrate the Release of Incredibles 2
Incredible Events at the Disney Store
Every Saturday in June the Disney Store is offering a FREE events to celebrate the release of Incredibles 2. Families can compete against each other in fun games and activities. Plus, on June 14, the Disney Store will be holding a Fan Thursday event. Guests will test their Incredibles knowledge and learn how the limited edition dolls are made. Check with your local Disney Store for times.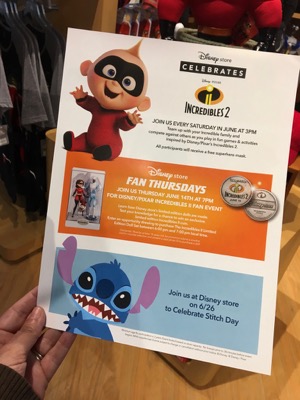 Make Your Own Superhero Mask
One of the signature features of the Incredibles costume is their eye mask. Let the kids get creative by making their own superhero masks. This is an easy craft that kids of all ages can do. All you need is some paper (or paper plates), crayons, markers, hole punch and string. Once the mask is decorated, punch a hole in each side and add the string so they can wear their new mask. The kids can even wear them when they go see the movie in the theatre!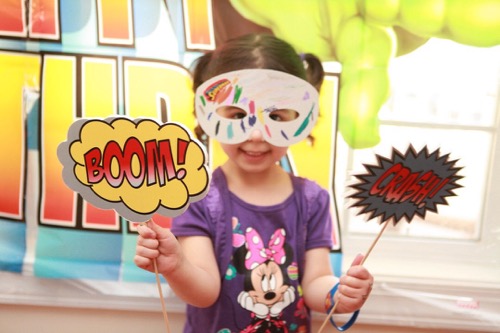 Create Your Own Superhero
Now that you have a mask, you have to decide what kind of superhero you want to be! A fun activity is to have the kids create their own superhero. They can pick a superhero name, powers and weakness. Older kids can even develop a back story like where they came from and how they acquired their powers. My kids love turning into their own superhero then comparing powers and weaknesses to see how they would match up in a battle. Make it even more creative by having the kids create a comic book for their superhero.
Incredibles Snack Cup
This is a super easy craft to make with kids! All you need is a red cup, construction paper, scissors and glue. To create the Incredibles symbol cut out black and orange ovals out of the paper. The orange oval must be bigger than the black oval. Then cut the black oval in half. Next, cut out a rectangle and circle out of yellow paper to make the "i". You will also need a small white circle glued onto the middle of the yellow circle. Last, glue all the pieces onto the cup so they look like the Incredibles symbol. Easy right?! Now use the cup for popcorn and other snacks while watching the movie!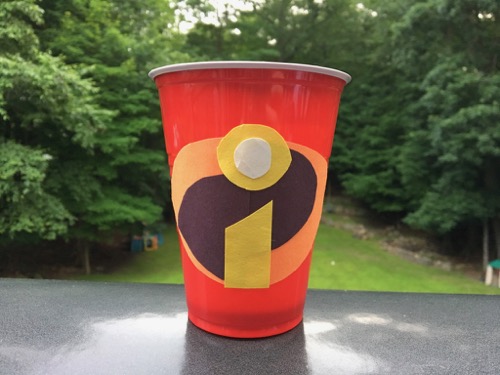 Pretend Play
To celebrate the release of Incredibles 2, toy companies like Just Play have released new Incredibles 2 toys that the kids will LOVE! We are especially excited about Fightin' Fun Jack-Jack Plush. Based on the character Jack-Jack, this plush toy comes in his superhero outfit and features sounds, lights and movement. Kids can pretend to be a part of the movie as they make Jack-Jack walk and wave his arms. His eyes also light up, and sound effects from the movie can be heard as he walks. As kids engage in pretend play, they are enhancing language and social skills while also learning cause and effect!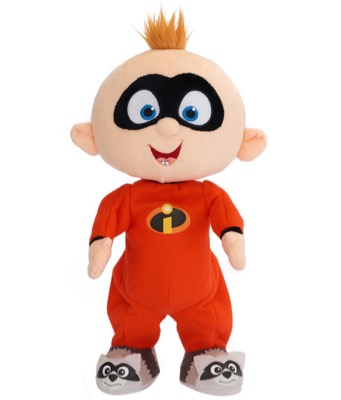 I hope you have fun celebrating the release of Incredibles 2. For more fun activities, visit the Disney Movies website to download an Incredibles 2 Activity Packet.
You may also enjoy: