Each New Year's I stay far away from making resolutions. Instead, I make lists of places I want to visit and adventures I want to experience. Although we love to travel, and we have many travel destinations on our MUST DO list, it is important to look right within our home state of New Jersey for new experiences as well. NJ offers endless adventures that we have still yet to experience and cannot wait to explore!
Must Do Adventures in New Jersey
Travel Back in Time to the Wild West
Did you know that you can travel back in time right here in NJ? But no time machine needed for this experience as families can walk right through the gates of Wild West City and be transported back to the time when cowboys, stagecoaches and Billy the Kid roamed the streets. With live-action shows performed from open to close along with special events, museum exhibits, mining for gold and more, families will enjoy hours of fun while also learning about history!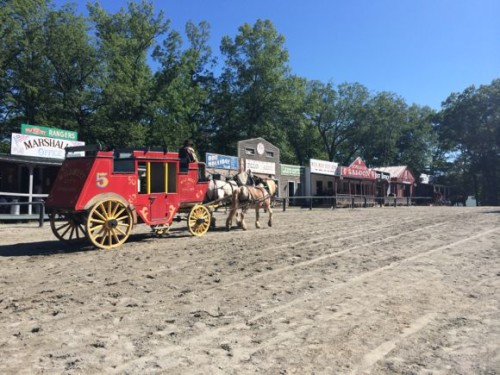 Walk Among the Dinosaurs
Travel back in time again this year, but this time go millions of years into the past when giant creatures ruled the Earth. At Field Station: Dinosaurs, guests can literally walk among the dinosaurs. With life-sized animatronic dinosaurs that move and roar along with hands-on learning activities scattered throughout the park, a day at Field Station will be an adventure for paleontologists of ALL AGES! Don't miss their special events too like Scout Day, Super Stars of Science and Dinosaurs After Dark! For more places to explore dinosaurs, check out our Amazing Places to See Dinosaurs post.
Build a Sandcastle
A summer MUST DO in NJ is going "down the shore." For those who are not from New Jersey, this means to go to the beach. NJ is home to some of the most amazing beaches that offer a variety of family friendly activities. For some the adventure starts and ends at the boardwalk while for others it is catching the waves in the ocean. For many, however, it is building a sandcastle on the beach. This can be a fun activity the entire family can get involved in!
Enjoy a Hayride at a Local Farm
At Mommy University, we LOVE visiting farms! Whether it's to pick fruits and vegetables, learn about tractors or enjoy a corn maze, farms offer never ending opportunities to learn through play and experiences. We especially love hayrides. Whether it's to a pumpkin patch, orchard, sunflower maze or just around the farm, hayrides offer great ways for kids to learn about life on the farm. We cannot wait to explore some new farms this year!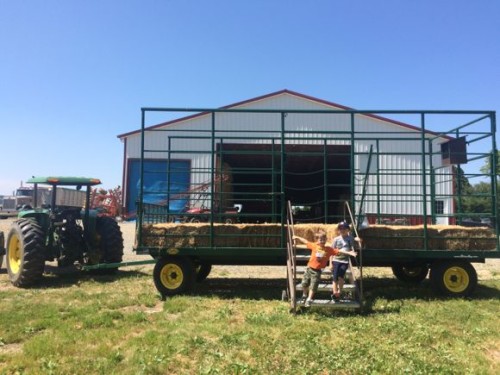 Go Whale Watching
One experience I have always wanted to do in New Jersey is go Whale Watching. There are several places to observe these magnificent creatures along the Jersey Coast including Cape May, Avalon, Atlantic City and Wildwood. Some adventures also include touch tanks, dolphin watching, a history lesson and more!
Become a Pirate for a Day
Located on the East Coast, NJ offers many ocean adventures including having the opportunity to be a pirate for the day. All along the Jersey Shore, families can enjoy a variety of pirate adventures that take guests on a swashbuckling good time. Check out our post on 10 Places to Be a Pirate for some ideas!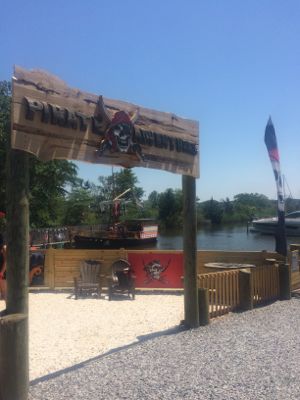 Learn How to Ski
Being a NJ resident means we have easy access to amazing places to ski, snowboard and go tubing. If you are taking a trip to NJ, then you are in luck as well. Mountain Creek, located in beautiful Sussex County, offers adventures for everyone in your family. From the novice to the expert to the person who just wants to sip on hot cocoa in the lodge, Mountain Creek has it all. You can also enjoy a day of skiing at Campgaw Mountain, located in Mahwah. For more places to hit the slopes, check out our post on Amazing Places to Ski In (and Around) NJ.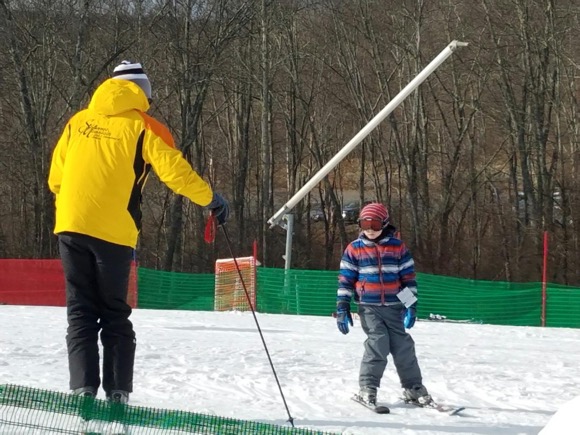 Enjoy a Train Ride
If you have a train lover in your family, then you are in luck! NJ is the home to some of the most amazing train rides and train museums. Whether it is to take a ride from NJ to NYC, enjoy a trip to a pumpkin patch or climb aboard the Polar Express, there are train rides for all kinds of train enthusiasts for every season. Check out our lists of train rides in the Fall, Easter and the Holidays.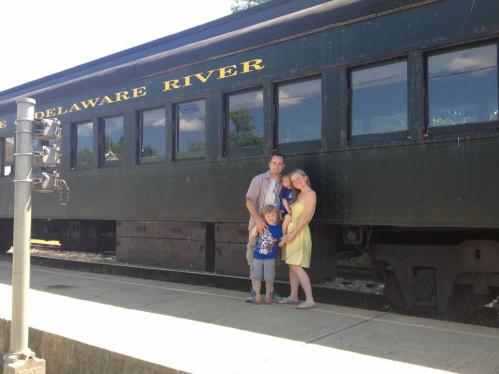 Travel to Another Galaxy
Not only can you time travel in NJ, you can also journey to galaxies far far away! At the new Jennifer Chalsty Planetarium at Liberty Science Center, guests to explore space like never before. LSC has opened the largest and most technologically advanced planetarium on the Western Hemisphere? The Jennifer Chalsty Planetarium offers an 8K projection with lights producing trillions of colors across a dome with a 27 meter diameter. With 588 panels seamlessly joined together, guests will experience breathtaking movies, live shows, images, animations and more. It is truly an immersive learning experience that will inspire guests of all ages!
Take a Maple Sugaring Class
You don't have to drive all the way to Vermont to learn about maple sugaring! You can learn all about the process of making maple syrup right here in NJ. At Nature Centers and living history farms across the Garden State, guests can learn how to tap a tree and enjoy delicious taste tests. Many places also offer maple sugaring themed story times, crafts, hikes and festivals. Here is our list of Maple Sugaring Events in NJ!
Drive a Dump Truck
What kid wouldn't want to ride in or drive their own dump truck or digger? Well they can, and so can their parents, at Diggerland USA in W. Berlin, NJ. Diggerland spans over 14 acres and includes over 23 attractions with the highlight being the opportunity for kids to drive big, medium, and mini diggers as well as skid-steers and dumper trucks (just to name a few). Diggerland is unique in the United States in that children ride and in some instances maneuver construction vehicles all on their own. Children's dreams are coming true as they lift the bucket on a backhoe and drive a dumper truck.
See Where It All Began
For many of our ancestors, the American Dream started with a journey to Ellis Island. Although there is an ongoing debate as to what state Ellis Island is in, for our purposes let's just say it is in New Jersey! Ellis Island is an amazing historical site that will transport families to another time in American History. Kids can imagine what it was like to come to America by ship and how difficult it was to create a new life in a new world. By allowing kids to engage all their senses while exploring Ellis Island, they will be able to better understand our country's history as well as empathize with the people of that time. It is a wonderful learning experience for the entire family!
I hope you enjoyed my list of Must Do Adventures in NJ! What is your favorite New Jersey adventure?
You may also enjoy: