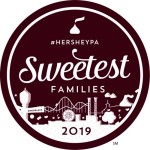 I am so unbelievably excited to be chosen as one of Hershey, PA's Sweetest Families. Through this program I am able to bring you all the sweet adventures Hershey has to offer this year. I have been provided passes, tickets and/or compensation for my reviews but all opinions are my own as I have always been a big fan of Hershey!
Every summer we look forward to our trip to Hershey. Whether we stay at the Hershey Lodge, Hotel Hershey or Hersheypark Camping Resort, we always have a memorable experience. Besides the amazing benefits and adventures offered by the resorts, the town of Hershey itself also offers endless fun for travelers. There are so many sweet experiences the entire family will love. Here are just some of the many reasons you should make Hershey your summer travel destination just like us!
5 Reasons to Make Hershey, PA Your Summer Travel Destination
Fun for All Ages
What I love most about Hershey is that there is something for everyone. Whether you are 8, 38 or 80, Hershey offers an adventure you will enjoy. At Hersheypark, there are rides for all ages and entertainment the entire family can experience together (even grandparents). At ZooAmerica (which is included with admission to Hersheypark), guests can take a relaxing stroll while learning about and seeing animals from all over North America. Don't forget Chocolate World too that offers chocolate tastings, a 4-D show, a FREE factory tour ride and more. You can also enjoy The Hershey Story Museum, Hershey Theatre, Hershey Gardens, spas and more to during your trip!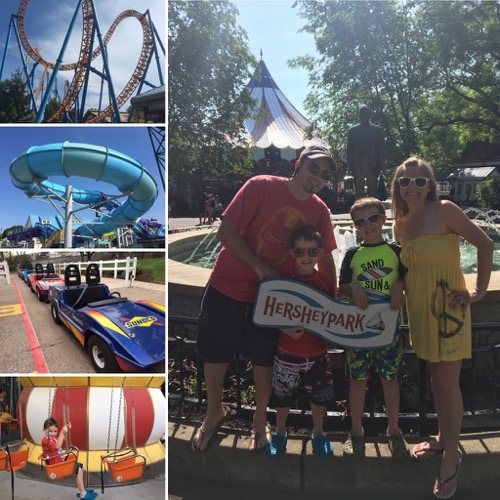 Beat the Heat
Hersheypark is the perfect place to beat the heat this summer. The Boardwalk offers endless opportunities to cool off, and it is included with your ticket to the park. Kids will love exploring the East Coast Waterworks while parents will enjoy floating around the Intercoastal Waterway. There are even spaces dedicated to little ones like Sandcastle Cove and Shoreline Sprayground.
If you're a thrill seeker, then make sure you check out the 2 new water slides! Breakers Edge Water Coaster is the first hydroMAGNETIC coaster with flying saucer turns that will offer a thrilling experience for the entire family. Rafts fit 4 riders making it a perfect experience for family and friends.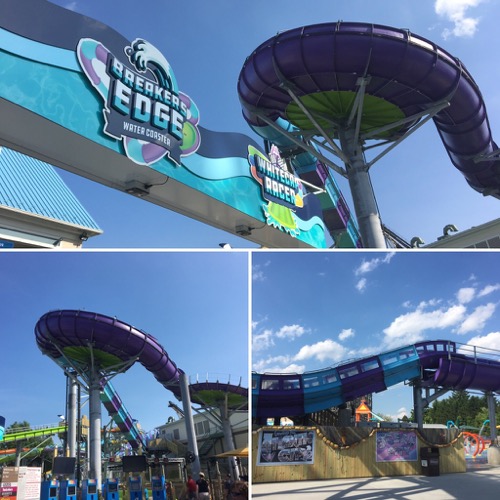 Whitecap Racer is the longest mat racing slide in the world. Riders will race through turns and tunnels and choose between 6 colorful racing lanes. Guests can register before riding and keep track of their race time throughout the day. Riders can also have a picture with stats emailed to them as memorabilia!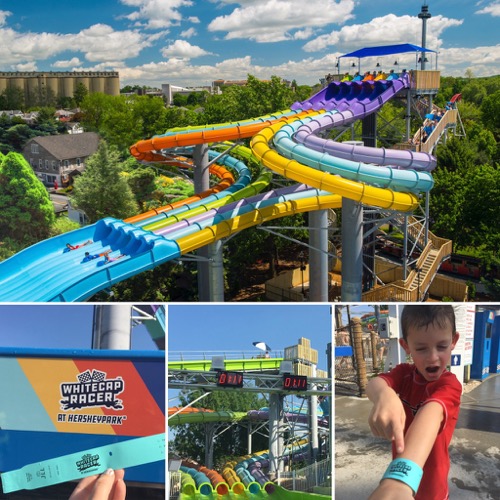 Prevent the Summer Slide
Each summer kids will often regress academically due to a lack of exposure to educational experiences but there are many ways parents can prevent what's often referred to as the "summer slide." At Hershey, kids can participate in fun brain boosting activities that help stimulate academic and cognitive development. Here are just some of the educational experiences your kids will LOVE:
Chocolate Lab class
Chocolate Tasting class
Hershey's Chocolate Tour Ride
Trolley Tour
Exploring the Hershey Story Museum
Arts and Crafts
Camping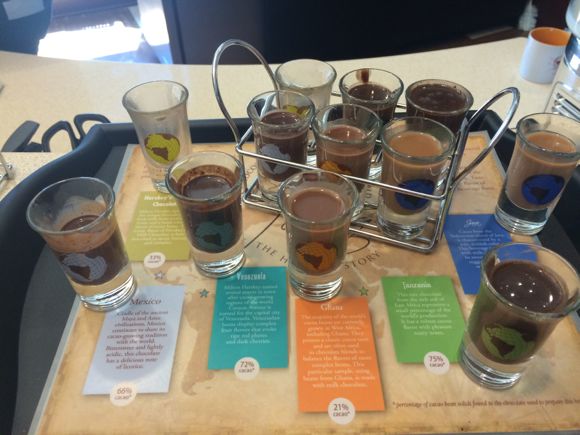 Amazing Entertainment
This summer, Hershey offers some of the best entertainment around. At Hersheypark, families will love the strolling performers including The Hersheypark Band and Cocoa Rhythm as well as performances by The Waves and The Soda Pops. Guests will also be thoroughly entertained by Big Top Dreams, the new musical playing at the Music Box Theatre which is FREE with admission! After a day at the park, guests can see some of their favorite bands perform at the Hersheypark Stadium or the Giant Center. Check out this summer's amazing line-up here.
Create Memories to Last a Lifetime
The most important reason to make Hershey your summer travel destination is the chance to create memories that last a lifetime. I have so many incredible memories of visiting when I was a kid, and I hold them all very dear to my heart. Now, I am making new memories with my children. From watching my husband teach our son how to cook on an open fire at Hersheypark Camping Resort to riding with my boys on their FIRST upside down roller coaster (SooperDooperLooper) to riding the Chocolate Factory Tour ride for the 100th time, each experience creates a new memory that I hope my kids will hold dear to their heart one day too!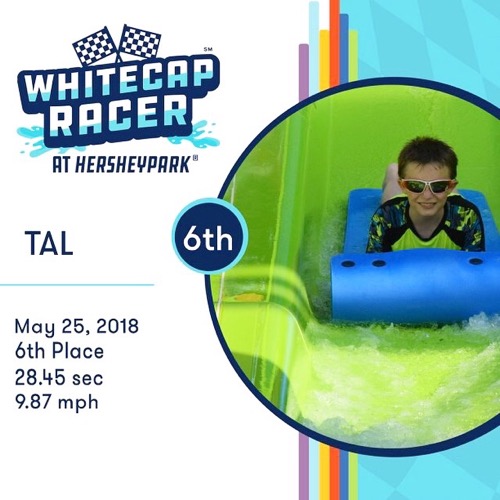 Want to create your own family memories at Hershey? Visit the Hersheypark website to learn more and start planning your sweet adventure!

You may also enjoy: