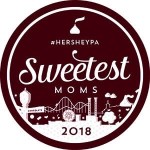 I am so unbelievably excited to be chosen as one of Hershey, PA's Sweetest Moms. Through this program I am able to bring you all the sweet adventures Hershey has to offer this year. I have been provided passes, tickets and/or compensation for my reviews but all opinions are my own as I have always been a big fan of Hershey!
My family loves to travel, and one of our absolute favorite places to visit is Hershey, PA. There are so many amazing adventures and experiences for all ages making it the perfect family getaway. Although there are tons of fun and exciting things to do, I have put together my list of 10 MUST DO Experiences in Hershey, PA this year.
10 Must Do Experiences in Hershey, PA
The Hershey Story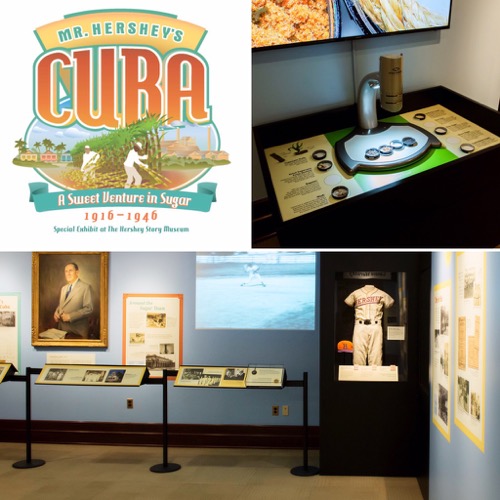 The Hershey Story Museum is a hidden gem in Hershey, PA and a MUST DO every time we visit. Individuals of all ages will love learning about the life and legacy of Milton Hershey, how the town of Hershey was started and, of course, chocolate including tastings and classes. Recently, the museum opened a brand new exhibit, Mr. Hershey's Cuba: A Sweet Venture in Sugar. Guests will learn all about sugarcane through fun hands-on activities as well as the impact Milton Hershey had on Cuba. Entry into this exhibit is FREE with museum admission.
Splash Into Summer Fun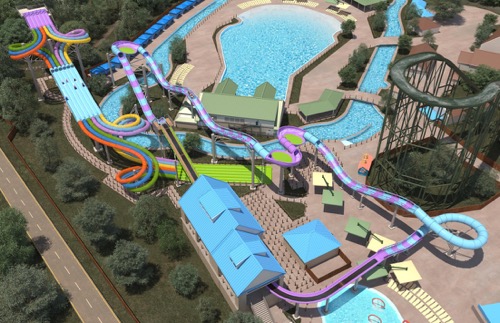 Hersheypark is adding something very exciting this summer to the already incredible 11-acre waterpark. It is not just opening one new waterslide but TWO! Breakers Edge Water Coaster is the first hydroMAGNETIC coaster with flying saucer turns that will offer a thrilling experience for the entire family. Rafts fit 4 riders making it a perfect experience for family and friends. Whitecap Racer is the longest mat racing slide in the world. How awesome is that?! Riders will race through turns and tunnels and choose between 6 colorful racing lanes. Learn more about both slides here.
Learn How Chocolate Is Made
A must do EVERY time we visit Hershey is to go on Hershey's Chocolate Tour ride. In fact, we usually ride it 3-4 times. This is a FREE ride that teaches guests all about the chocolate making process. It is a true multi-sensory learning experience as you can see, smell and feel how chocolate is made. You even get to taste some too as there is a free candy treat handed out at the end!
Have Breakfast with Santa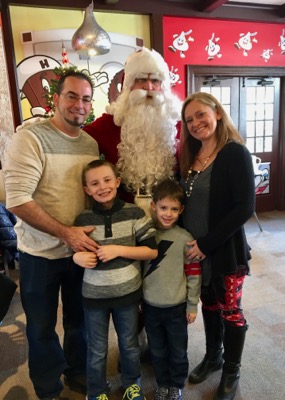 Visiting Hershey during Christmas time is my favorite time to visit. The lights, sounds and smells are amazing, and there is so much to do even though it is cold outside. One of our favorite holiday experiences is having breakfast with Santa at Hersheypark Place. It is a fun interactive experience the entire family will love. You can also enjoy breakfast with Santa at the Hershey Lodge, Hotel Hershey and Hershey's Chocolate World.
Check Out a Show
Hershey offers world-class entertainment for individuals of all ages. From concerts to broadway shows to hockey games, there is something for everyone to enjoy. At the Hershey Theatre guests can enjoy shows like PAW Patrol Live, Celtic Thunder and Finding Neverland, while at Hersheypark Stadium guests can be entertained by musicians such as Journey, Def Leppard, Imagine Dragons and Counting Crows. Plus don't forget the Giant Center where you can not only see the Hershey Bears play but also experience shows like Stars On Ice, Kidz Bop Live and Cirque Du Soliel. Find a full list of Hershey Entertainment here.
Go Trick or Treating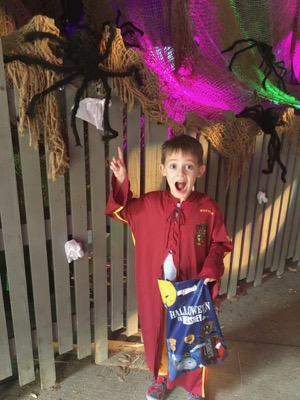 Hersheypark offers a unique family experience for Halloween, Hersheypark in the Dark. It is a family-friendly experience that adds excitement to the holiday instead of fright. During this event, kids ages 12 and younger can trick or treat around Hersheypark, Hershey's Chocolate World and ZooAmerica. There are 13 stations in all. The best part? You get Hershey candy of course!
Have a Milkshake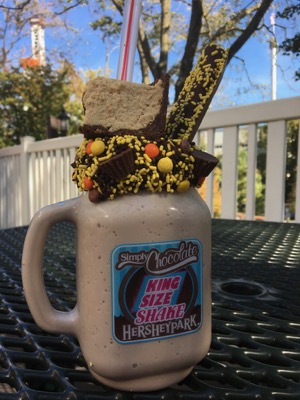 No trip to Hershey is complete without having a milkshake. My favorite shakes can be purchased at HERSHEY'S Ice Cream and Milkshake Shop located inside Chocolate World. (We have a collection of souvenir cups to prove it!) But for those with big appetites, you have to try the King Size Shake! You can purchase it inside Hersheypark, and it is perfect for the entire family to share. They come in a variety of unique flavors including seasonal favorites.
Visit the Zoo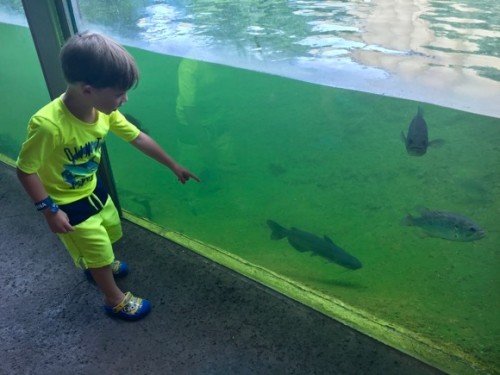 Did you know admission to ZooAmerica is FREE with your admission to Hersheypark? Families can explore the grounds and learn all about animals from across North America. From fish to bears to reptiles, there are tons of animals to discover. ZooAmerica also offers exciting programs and activities for families. You can learn more about these programs here.
Have a Spa Day
Hershey isn't just about rides and attractions. It's about relaxation and rejuvenation too! There are 2 incredible spas in Hershey, PA. Melt Spa by Hershey is a luxurious day spa located on Chocolate Avenue. Guests can enjoy unique experiences like their exclusive dark chocolate treatments that include pedicures, body scrubs, wraps and more. The Spa at The Hotel Hershey is another relaxing escape for men and women that offers massages, facials, pedicures, manicures and more. This spa also has The Oasis which is a lounge and restaurant just for spa guests!
Go Camping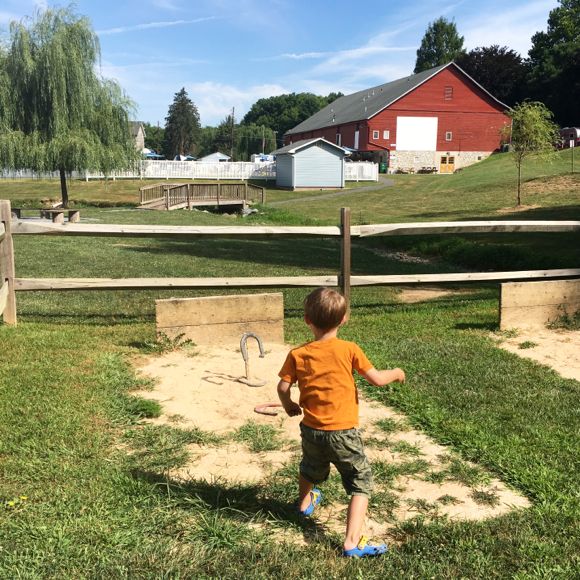 Experience the great outdoors at the Hersheypark Camping Resort located minutes from all the Hershey attractions. It is our favorite place to stay in the summer but you can also set up your tent in the fall and spring. Plus, cabin rentals are available year round! There is so much for families to do like swimming, fishing, hiking, playing games, roasting marshmallows and so much more!
So there you have it! Those are my recommendations for your 10 MUST DO experiences in Hershey, PA this year! What are your favorite Hershey attractions?
You may also enjoy: