No wand is greater and more powerful than that of a conductor. With each movement, it helps create the most beautiful sounds in the world. It brings together the spectacular artistry of each musician and unique sound of each instrument to create a cohesive and magical composition. It is no wonder that combining the magic of the Harry Potter films with live music at NJPAC would create an unforgettable experience!
The Harry Potter series is loved by millions of people around the world. Each story reaches into people's hearts and souls creating lifetime fans. Recently, the Harry Potter movies have been brought to life with the Harry Potter Film Concert Series. In the most magical way, these movies are brought to life by incredibly talented musicians. My boys and I recently attended Harry Potter and the Prisoner of Azkaban in Concert at NJPAC and were in awe from start to finish. The New Jersey Symphony Orchestra was brilliantly conducted by Jeffrey Schindler, and along with the amazing Montclair State University Vocal Accord, it was an unforgettable experience.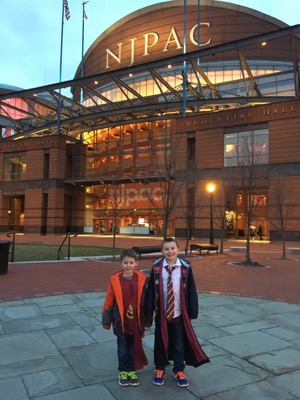 For those that don't know, the score for Harry Potter and the Prisoner of Azkaban was composed by Oscar-winner John Williams. His masterful creation for this movie was even nominated for an Academy Award. This 3rd movie in the series was directed by Alfonso Cuaron who took over for Chris Columbus he moved into the producer role for the remainder of the series. This film is darker than the first two which inspired a range of musical selections in order to create a more complex and sophisticated tone.
Harry Potter and the Prisoner of Azkaban in Concert is a unique experience. The orchestra is set on the stage under a large screen on which the movie is played. It is broken down into 2 Acts with a short intermission in the middle. The show was about 3 hours in total. Prior to the show beginning, guests were treated to a short documentary about the making of the film and the score. There were also fun trivia questions to test even the biggest Harry Potter fan.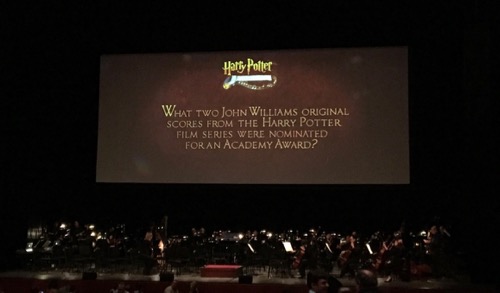 5 Reasons You Will LOVE the Harry Potter Film Concert Series
Develops a New Appreciation for Scores
When you watch a movie in the theatre or at home, you listen to the music in the background but I don't believe you really "hear" it. By experiencing the score live, audience members gain a new appreciation for scores and their important role in setting the tone for a film. The live music allowed us to hear each instrument and appreciate how they worked together perfectly to bring the story to life.
Sparks an Interest in Music
As we watched the show, I asked my kids what instruments they could see and hear. We also talked about what instruments they would like to play. It was a wonderful way to introduce them to the world of music and encourage a new-found love for this art. For older kids, this show offers a wonderful way to see "their" instrument in action and the important role it plays in a composition.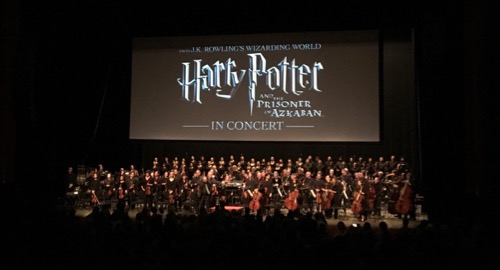 Inspires Young Musicians
Harry Potter and the Prisoner of Azkaban in Concert inspires young musicians to be a part of something amazing. Whether it is to be a member of an orchestra, sing for a chorus or help create a movie score, kids are inspired to delve into the world of music!
Creates a Sense of Community
In a time of chaos, people need to feel a part of something. Attending this concert showed me how amazing the Harry Potter community really is. People of all ages, races, cultures and backgrounds came together to celebrate a common passion. It was fun seeing everyone dressed up, and my boys loved getting compliments from fellow guests. Audience members were also encouraged to interact during the show so there were lots of "ooohhhs" and "aaahhhs" along with several boos and cheers. It was a truly magical experience!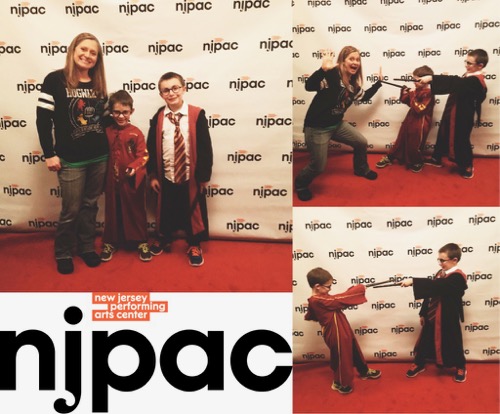 We absolutely LOVED Harry Potter and the Prisoner of Azkaban in Concert at NJPAC. It was an unforgettable experience, and we cannot wait for the next show, Harry Potter and The Order of the Phoenix, which takes place June 1, 2019 at 2pm and 7:30pm. This incredible GRAMMY-nominated score composed by Nicholas Hooper's will be performed live by the New Jersey Symphony Orchestra. The orchestra will be conducted by Joshua Gersen, Assistance Conductor of the New York Philharmonic and Music Director of the New York Youth Symphony. To learn more and purchase tickets, visit the NJPAC website.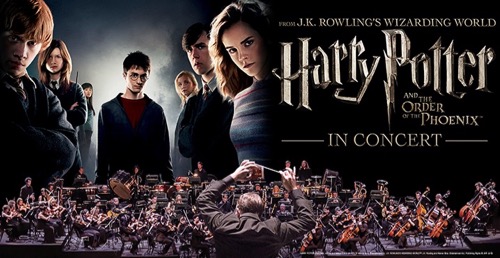 You may also enjoy: