Ever wonder what all the fuss is about when your friends start sharing posts about signing up for KidsBowlFree.com? Well, I was curious too when I first signed up several years ago. I am not a great bowler but LOVE bowling. What I quickly discovered was that bowling is a sport that encourages everyone to get engaged while having fun no matter their ability. Although, my children were preschool age when I registered them, I have watched them each year increase their skills as well as their confidence. From using bumpers to scoring their first strike, bowling is an activity that every member of our family can play!
It should be stated that my children's skills have grown because we joined Kids Bowl Free that enables them to play 2 games every day over the summer. Instead of worrying about playing every turn because we were concerned with the cost, my children developed a true appreciation for bowling because visits are stress free (well, mostly stress free they are still kids). At Mommy University, we enjoy sharing activities that have benefited our families which is why we highlight this wonderful program.
How Does It Work?
Kids Bowl Free is a program that takes place throughout the United States that enables families to go bowling while saving a significant amount of money! Children, ages 17 and under, can play two games of bowling the entire summer for FREE. You do need to register your children's names on the website at one of the participating bowling alleys. Since there are over 1,300 bowling alleys there is probably one near where you live.
When you arrive at the bowling alley, you will need to let them know that your children are part of the Kids Bowl Free program. The times available to go bowling vary by bowling alley. As well, the 2 FREE games does not include shoe rentals but check with your specific bowling alley as it may offer a special rental price for the summer. So why do we love Kids Bowl Free?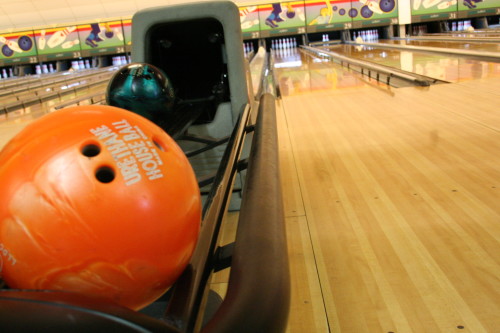 Mommy University Presents
5 Reasons to Join Kids Bowl Free
Enhances Motor Skills
Knocking down ten pins with a bowling ball is a challenge that requires the brain and body to communicate thus enhancing hand-eye coordination and motor planning. Bowling also helps improve balance, coordination and overall gross motor skills. This one small activity offers children and adults the opportunity to get moving!
Allows for Family Time
While there is competitive bowling, for most individuals it is a sport that brings friends and families together for fun. We cheer, laugh and develop our own chants with each toss of the ball. Bowling enables families to spend quality time together and increase our bonds.
Encourages Friendly Competition
For young children, it can be difficult to balance healthy competitiveness with fun. Turn taking, patience and cheering for others does not come naturally to all but bowling offers fun camaraderie. Your family and friends can form different teams each time you play so they practice team work while having fun.
Rainy Day Excursion
When the weather is nice, it is easy to just have kids play outdoors in the summer; however, whether it is a rainy day or a super humid day, there are times when we need to be indoors. Bowling alleys are great spots to cool off while having fun and exercising. So, when the kids need a break from the routine you can bring them to a participating bowling alley to play!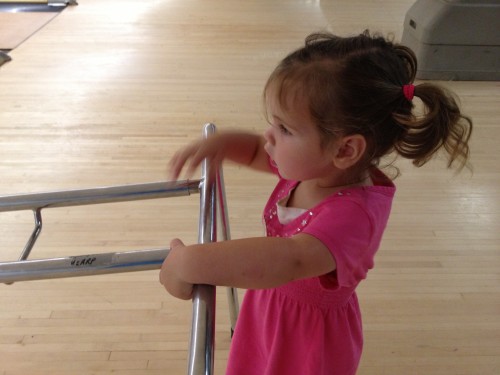 The Formula to Fun
While there are a few more benefits to bowling, enhancing math skills is one we want to highlight. Next time you go bowling, invite your kids to help keep score of the game. For young children, it can be counting how many pins are knocked down and how many are left while elementary aged children can manage the math to calculate scores. They can compare their math to the monitors.
To sign up for Kids Bowl Free, visit their website.
If you like this post, you might like: