Museums hold significant importance in our culture today preserving our history and opening the doors for stepping forward. Exposing children to museums at a young age encourages their academic understanding and developmental growth as well as promotes their appreciation for science, art and even literature.
As much as we love and support museums, it can be expensive to visit them regularly which is why we have compiled some suggestions that help save you money and thus increase your chances to return to these locations. By using some of the strategies listed here, we were able to identify which museums fit our family when we were ready to purchase a membership.  After visiting several museums, you may discover a museum that interests your family too!
How to Visit Museums for FREE (or pretty close to free)
Bank of America Museums on US
If you are a Bank of America or Merrill Lynch card holder, then pay attention to this strategy! The first full weekend of every month you can visit over 150 museums throughout the United States for FREE! You need to present your card and photo identification. We have visited Liberty Science Center and Morris Museum which helped us on deciding to become members of these institutions.  For more details read about Museums on Us here.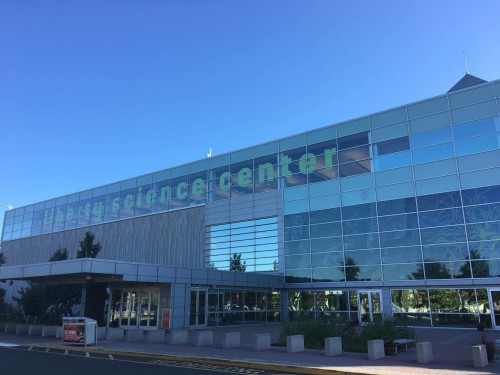 North American Reciprocal Museum (NARM)
One method to get into a museum for FREE or with a significant discount is to use existing memberships that have partnerships with other places. When we obtained our membership to the Morris Museum, we realized that it was part of the North American Reciprocal Museum (NARM) which enabled us to visit other locations for FREE when we traveled. It is recommended to ask questions when purchasing a membership as you may need to pay a certain level to take advantage of NARM reciprocal privileges. It is recommended that you contact the institution you plan to visit prior to visiting in order to understand the benefits you will receive at that institution in order to avoid any confusion.  
Association of Science – Technology Centers
Another reciprocal admission program is the Association of Science-Technology Centers (ASTC). The Travel Passport enables members to visit other locations which can include science centers, planetariums, aquariums, children's museums and zoos to name a few! For example, our membership to Liberty Science Center enabled us to visit to get 2 FREE tickets to the Museum of Discovery and Science in Florida.
Local Library Museum Pass
Did you know that one of the first places you should check for museum passes is your local library? Yes, your library card can open the door for your family to visit different museums for FREE. Most times you need to register in advance, pick up the museum pass and return within the timelines established by the library. I recommend checking what memberships your library has and book ahead of time for any special events held at the museum.
Target Community Days
Target hosts Community Days throughout the United States; however, it seems most events are in popular cities such as Los Angeles or Boston. Yet, this is a great place to investigate if you are making a trip. For example, when visiting Atlanta you might be there when Target hosts FREE days at the Atlanta Children's Museum.
Smithsonian Museum Day Live
The Smithsonian magazine hosts once a year Museum Day Live which invites individuals to step outside and see a new location! The Museum Day Live ticket provides free admission for two people. There are locations throughout the United States that allow entry to anyone presenting a Museum Day Live! Ticket. Thanks to this program my family was able to visit the Storm King Art Center in upstate New York. The 2018 Museum Day Live is September 22!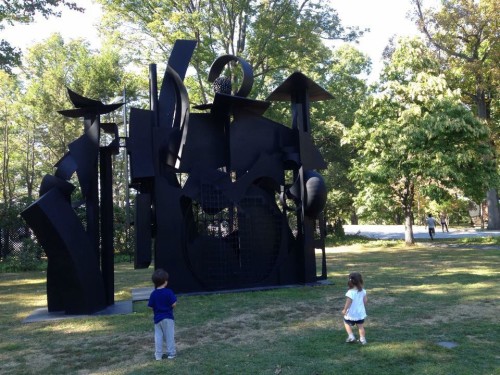 Blue Star Museums
If you are a military family, participating museums across the country offer free family admission for active duty military families from Memorial Day through Labor Day. Over 90,000 military families visited Blue Star Museums across the country. Membership is FREE, but the benefits appear priceless as you can visit science museums, nature centers and aquariums.
Special Hours/Special Days
Museums may host special discounts on specific days of the month and during certain hours of the day.  I recommend checking their calendar and following their social media to learn about special rates. At Mommy University, we attempt to share as much information as possible so don't forget to follow our posts and register for our newsletter (sign-up can be found right on our website). Did you know that Saturdays from 5:45-7:45 is Pay What You Wish at the Guggenheim Museum? Did you know that the Academy of Natural Sciences of Drexel University celebrates its Founders Day by hosting a Pay What You Wish day as well? Also, Please Touch Museum offers a special admission of $2 per person the first Wednesday of the month from 4pm-7pm. All of these opportunities are available with a little bit of research.
Don't Forget!
Groupon
There are times, we have to spend the money. When visiting Myrtle Beach, it was pouring rain so we had to go indoors as we waited for our hotel room. Groupon had a phenomenal price on Wonderworks which was sweetened when coupled with a coupon.
Facebook
If there is a specific location you want to visit, check their Facebook page as they may post coupons!
If you like this post, you might like!