At Mommy University, we LOVE visiting museums, and we love them even more when they are FREE! Luckily, there are opportunities all year long to enjoy exciting, interactive and unique museums all over the country. On the first full weekend of every month, Bank of America card holders can enjoy FREE admission to museums all across the United States meaning you can even take advantage of this program while on vacation! The Museums On Us program gives families access to amazing learning experiences that they otherwise may not have been able to afford.
Being a NJ resident, I am very lucky to have access to some of the best museums in the country. From science to art to trains, there is something for everyone to enjoy. There are so many amazing benefits from exploring a museum which is why we encourage our readers to visit one every chance they get. As part of the Museums on Us program, families can enjoy some the best museums in NJ!
NJ Museums Participating in Museums on Us Weekend
Garden State Discovery Museum
The Garden State Discovery Museum, located in Cherry Hill, is an amazing space where kids can engage in hands-on learning fun. On their website it states, "We are a celebration of imagination for children ages infant through 10 years old!" Now that is exactly what we are looking for at Mommy University. From pretending to be a paleontologist in the Dinosaurium to being lifeguards in the Down the Shore area to dressing up like a prince or princess and exploring a castle, there is something to spark everyone's imaginations!
Liberty Science Center
The Liberty Science Center, located in Jersey City, is one of my favorite places to visit! There are so many amazing brain boosting exhibits, interactive activities and programs for kids and adults of all ages. Families can spend hours exploring and playing. Admission tickets cost $24.99/adult and $19.99/children ages 2-12; however, you can go for FREE during Bank of America Museums on Us weekends (when you show your Bank of America card)!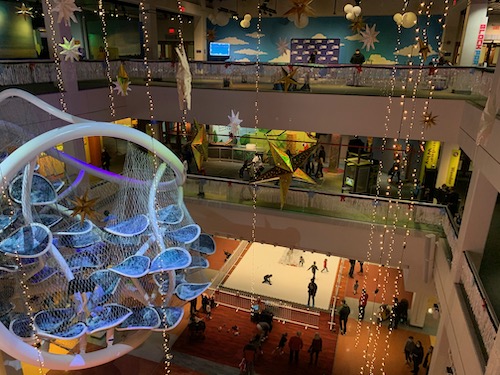 WheatonArts and Cultural Center
Located in Millville, NJ, WheatonArts and Cultural Center is an amazing place for families to explore, discover and learn. With a mission of "engaging artists and audiences in an evolving exploration of creativity," you know you are in for a unique experience. WheatonArts houses the Museum of American Glass, the Creative Glass Center of America International Fellowship Program and the largest folklife program in the Garden State. Guests will also find a hot glass studio, several traditional craft studios, four museum stores, an event center and a picnic grove. Guests can watch glass blown, participate in programs and workshops, explore exhibits and more!
Morris Museum
Located in Morristown, NJ, Morris Museum combines the love of art, theatre and science into one exciting interactive experience the entire family will love. It offers families the opportunity to explore fun permanent exhibits as well as special and traveling exhibits. Kids are able to tap into the world of science and art while engaging all of their senses. A wide variety of special events and programs are also available throughout the year for individuals of all ages. Read our review of this amazing museum here.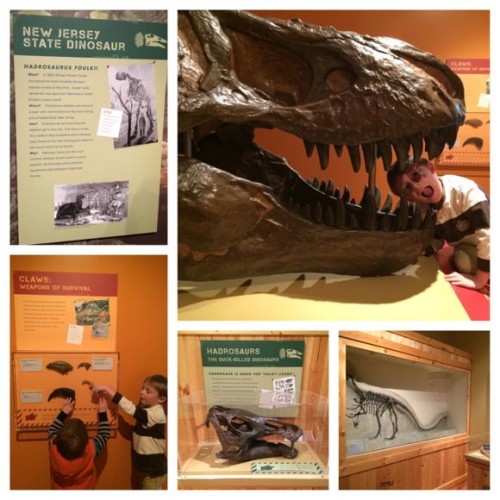 Hunterdon Art Museum
The Hunterdon Art Museum, located in Clinton, was founded in 1952 and prides itself on showcasing works of art from internationally recognized and emerging contemporary artists. Their mission is to "connect people to contemporary art, craft, and design in ways that educate, challenge, and inspire." The museum offers changing exhibits allowing for a new and unique experience each visit. Guests can also enjoy workshops, art classes and guided gallery tours.
Newark Museum
The Newark Museum offers a wide variety of experiences the entire family will enjoy! Guests can explore the museum as well as enjoy workshops, special programs, organized activities and more. Kids will love the MakerSPACE and Creative Play programs while the entire family will enjoy the planetarium and interactive galleries. Newark Museum does an amazing job of bringing art, science and history together making learning fun for everyone who visits.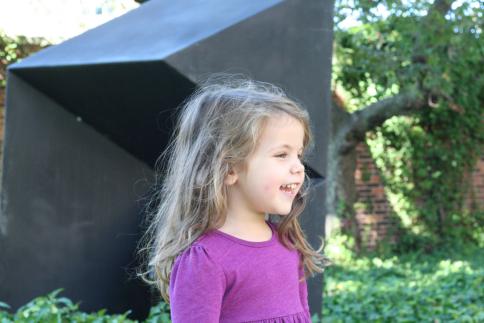 Aljira, A Center for Contemporary Art
Located in Newark, NJ, Aljira is a not-for-profit visual art center that promotes the work of emerging and under-represented artists. The exhibits change throughout the year making Aljira a place you will want to visit over and over again. This museum is a part of the Bank of America weekend program but is only open on Saturdays.
Montclair Art Museum
Montclair Art Museum (MAM) allows families to discover over 12,000 pieces of American and Native America Art. MAM prides themselves on offering a variety of hands-on family friendly programs that encourage the love of art for children. Children especially enjoy the Family Learning Lab where kids can learn and explore various art collections. Park Bench is another wonderful program that introduces kids to the museum through storytelling, touring the museum, art projects and more.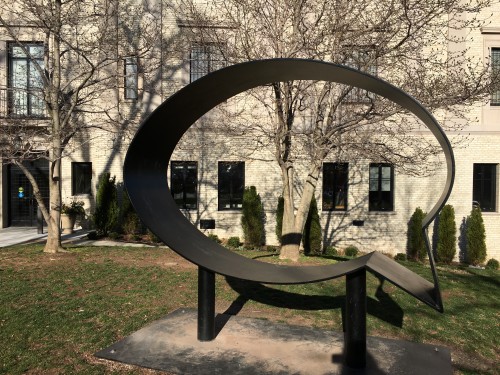 As you can see, there are amazing opportunities for families to explore, play and learn at museums across NJ. To participate in the Bank of America Museums on Us program, you must present your Bank of America or Merrill Lynch credit or debit card along with a valid ID. The event takes place the first FULL weekend of each month. FREE admission is limited to the card holder. For more information and to find museums across the country, visit their website.
You may also enjoy: