I can't believe Valentine's Day is just around the corner! As a working mom, it is often hard to find the time to come up with cute ideas despite my best intentions. This year, I wanted to help other moms like myself, come up with cute AND easy Valentine's Day ideas for the kids to bring to school or hand out at a party! With some help from some of our favorite toy companies, I have put together some unique ideas the kids will love. I have included some Amazon affiliate links to make your shopping experience quick and easy!
Unique Valentine's Day Gifts for Kids
"I Care About You!"
Making a comeback recently is Care Bears! I love their message of sharing kindness, love and happiness. This Valentine's Day, have your kids give the gift of caring with the mini Care Bears Care-moji Figures. Being only 2 inches tall, these adorable bears make for the perfect Valentine gift. They come in 13 different styles so your child is sure to find one for each personality in their class. These little gifts of love are only $3.99 at Walmart making them an affordable choice for a Valentine party favor!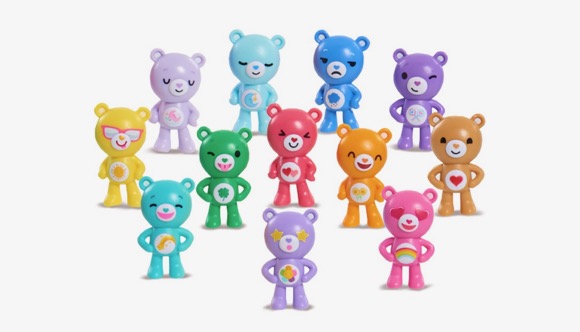 "You make my heart spin!"
What kid wouldn't want a spinner for Valentine's Day? With the unique catch phrase, "You make my heart spin!" kids will love giving these out to best friends or classmates. They also make a cute gift just to give your kids on Valentine's Day morning. What's even cooler is that these spinners are Star Wars themed! You can add the phrase "May the force be with you this Valentine's Day" to make it even more exciting! Fijix Spinners can be purchased on Amazon.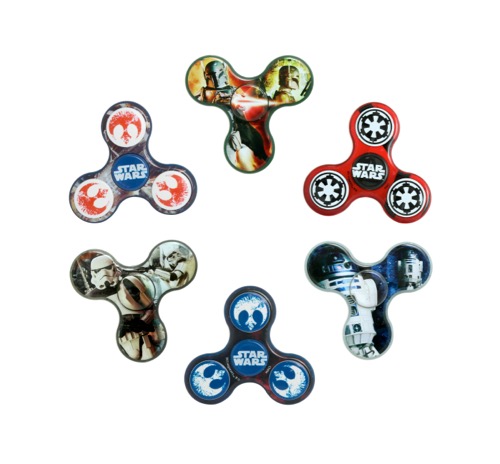 "I'm mad about you!"
They might look disgusting but kids LOVE them which is why Madballs would be a really unique Valentine's Day gift. With a tag saying, "I'm mad about you!" or "You make my heart bounce," Madballs make for a fun way to celebrate this holiday. Madballs can be purchased on Amazon but we have picked up a several at Walmart and Target as well. You can get them in the large size or go with the blind bag option for an added surprise!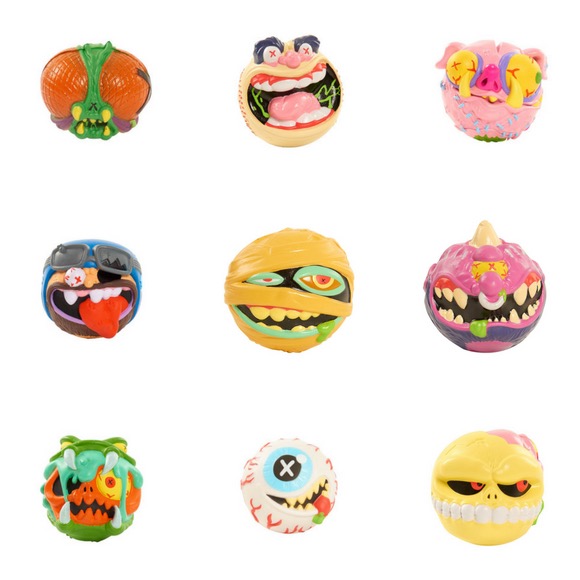 "You make my heart bubble!"
Kids LOVE bubbles! At Mommy University, we also love bubbles because they help build skills such as visual-scanning, fine motor, oral motor and communication. Pick up some bubbles at Walmart, Dollar Tree or Amazon and attach a cute tag that says "You make my heart bubble!" I made these for my son's class and it was a big hit!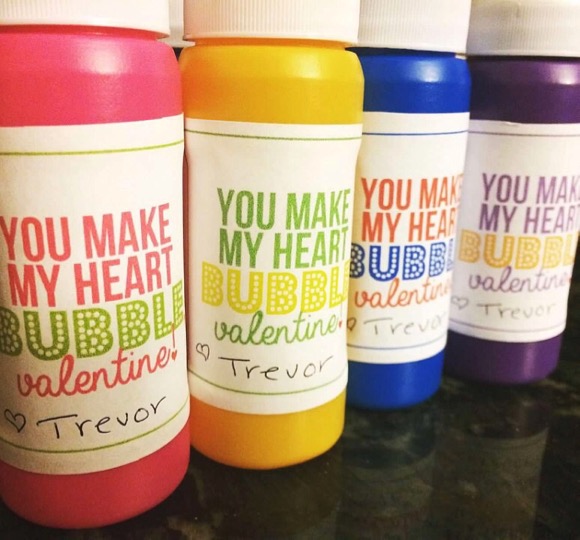 "I dig you!"
What kid doesn't love cars and trucks? This Valentine's Day give your little Valentine or your Valentine's entire class Tonka Tinys. They offer a variety of vehicles so you can come up with adorable catch phrases to go along with each one like "I dig you," or "I like how you roll!" You can even give out little garbage trucks and say, "You are so stinkin' cute!" Tonka Tinys can be purchased at Toys R Us, Walmart and Amazon.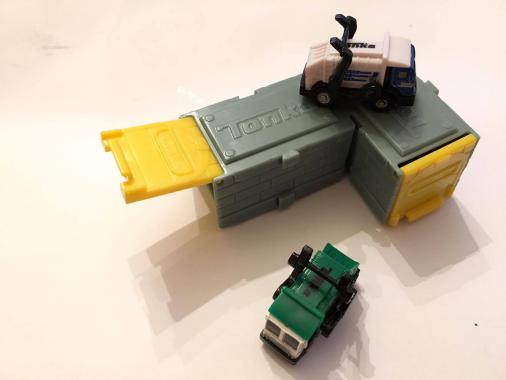 "You are my main squeeze!"
Toys are definitely not the only thing you can give out for Valentine's Day! Since my kids love applesauce, one year I thought it would be fun to send in squeeze pouches with a cute card on it. Monica made these adorable cards which were attached to the pouches with a little tape. You can do the same thing with squeezable yogurt if you want!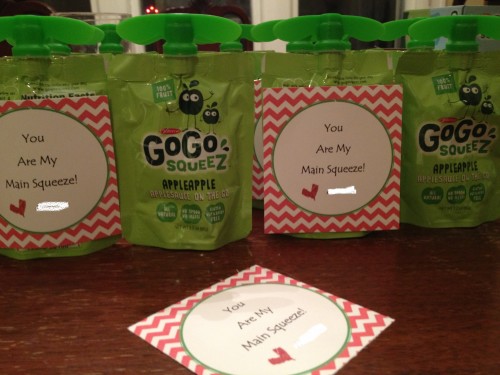 There are so many fun and unique ideas for Valentine's Day, and these are just a few that we thought you may like. We would love to see what unique ideas you have come up with too. Please Visit our Facebook page and share your Valentine's Day ideas!
You may also enjoy: