Lou Costello, William Carlos Williams and Victor Cruz are just a few of the famous individuals born and raised in Paterson, New Jersey. Paterson is the third most populated city in the Garden State following Newark and Camden which originates from the industrial period. In fact, the Paterson Museum focuses on the industrial history of this unique city which currently has over 50 different ethnic groups. For the second half of the 19th century, it was called "Silk City" because of its significant role in silk production. However, it has also been the location for building locomotive trains, firearms and the textile industry.
Although the Paterson Museum is small, it contains exhibits that cover each of these industries as well as a section on Lenape Indians and Minerals! The displays are beautiful and offer lots of visually interesting material for children which makes it a fun destination for the family especially when you couple it with a quick walk to the Great Falls! When you approach the brick building, just look for the massive locomotive engines outside.
Mommy University Presents
Exploring History at The Paterson Museum
Gems and Minerals
Usually when gems and minerals are displayed, it is in a dark display; however, the Paterson Museum has there objects in crisp and clean light. The opening to the exhibit looks like a mine which adds to the look.
Tribute to Local Celebrities
Lou Costello is only one of many famous individuals who called Paterson their home; however, his comedic bit with Abbott on baseball is a classic one that withstands time. The Paterson Museum features the history of a selected few that impacted history.
Learn about the Lenape Indians
The Lenape exhibit includes several impressive features including transportation and their home as well as hunting. Children can also look at a sample of a wigwam, arrowheads and a canoe.

And Yes a Submarine!
John P. Holland was the Irish immigrant and engineer who designed the first submarine to be commissioned to the US Navy. He later went to teach for several years in Paterson; however, most of his life was working with submersibles. Children can see early submersibles at The Paterson Museum.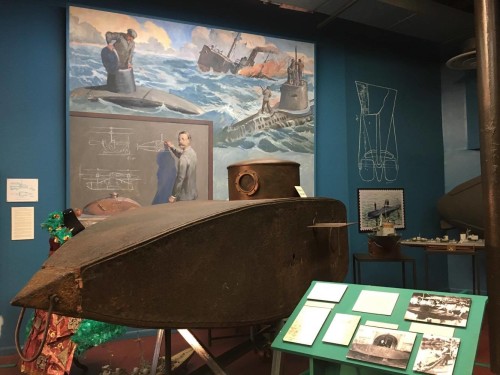 Tips and Suggestions
The Paterson Museum is a compact but beautiful space. I didn't see a lot of hands on activities for little ones so if you are bringing them be prepared.
The suggested donation is $2 for adults while children 18 and under are FREE.
The Great Falls is a five minute walk which is impressive for any age. Pack a lunch to eat at one of the tables and enjoy the  outdoors!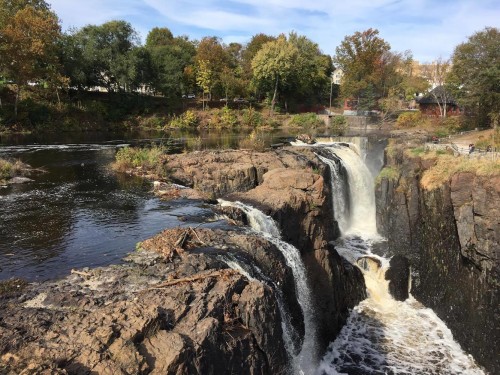 The Paterson Museum is open Tuesday-Sunday. Please visit their website for more information.
If you like this post, you might like: