Did you know that the Liberty Science Center has opened the largest and most technologically advanced planetarium on the Western Hemisphere? The Jennifer Chalsty Planetarium offers an 8K projection with lights producing trillions of colors across a dome with a 27 meter diameter. How impressive is that? With 588 panels seamlessly joined together, guests will experience breathtaking movies, live shows, images, animations and more. It is truly an immersive learning experience that will inspire guests of all ages!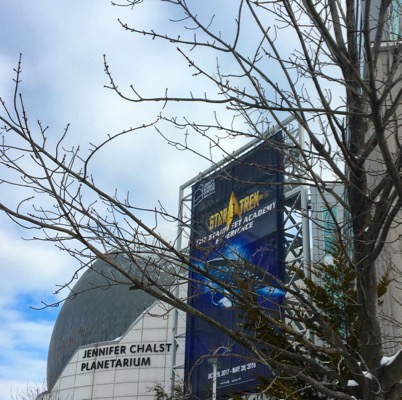 To celebrate the opening of this spectacular planetarium, Liberty Science Center is offering a month full of space-themed activities. The Cosmic Celebration takes place every day 10am-4pm and provides hands-on learning experiences for all ages. The activities are scattered throughout the building with most taking place in Governors Hall on the 2nd floor. Before and after enjoying a mind-blowing show in the planetarium, make sure you check out one, three or all of the fun activities that inspire a love of science and space.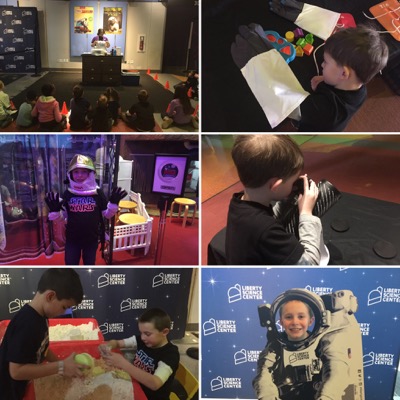 Cosmic Celebration Activities
Space Gloves
The first activity we enjoyed during our visit was Space Gloves. At this station, guests are invited to put on gloves like those worn by astronauts and then perform some everyday tasks. My boys had fun trying to place plastic shapes in a shape sorter while I struggled with fastening belt buckles. This activity is a fun hands-on experience that teaches guests what it would be like to wear a spacesuit. It also helps build visual and fine motor skills as well as enhance problem solving skills.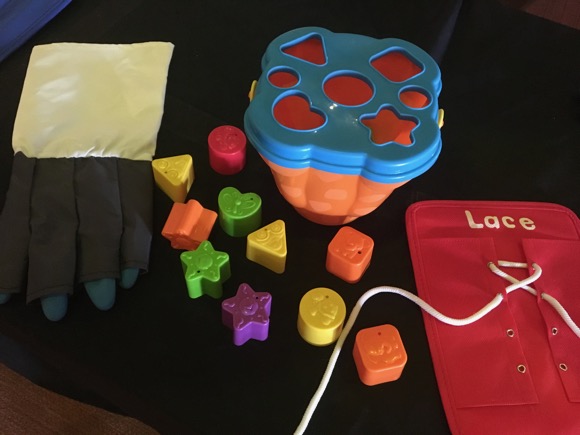 Comet Kitchen
Located across from Space Gloves in Governors Hall is a fun LIVE show called Comet Kitchen. Children who volunteer are invited to the stage to add ingredients to a special recipe that makes a comet. This is such a fun introduction to chemistry as well as astronomy.
Celestial Sand
Directly next to the Comet Kitchen show is the Celestial Sand station where kids enjoy a hands-on sensory play experience. There are 5 standing bins filled with sand that mimics the feel of Moon dust. There is also one bin on the floor for easier access for little ones. Kids are invited to play, create and build as they learn about science and space.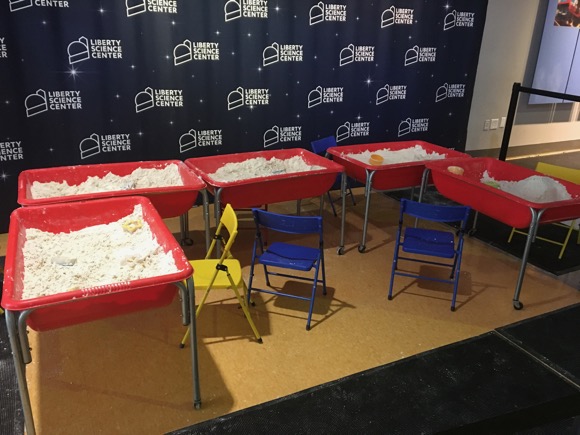 We Explore: Space Station Liberty
If your kids need to run around and play like mine, then you have to check out the I Explore area which is conveniently located on the 2nd floor next to all the Cosmic action! In addition to the already fun learning activities available, this section also offers a fun Space Station for kids to explore. Kids can dress up like an astronaut, collect Moon rocks, control the station and more. Space Station Liberty is a great place for kids to use their imaginations and creativity as well as build social and language skills as they play with others.
Telescope I Spy
Liberty Science Center adds a scientific twist to a classic game of I Spy as part of their Cosmic Celebration. Several small telescopes are set up in Governors Hall where guests are invited to find specific objects within the room. Since my son had some trouble at first, he had to learn how to adjust and maneuver the telescope so it worked for his height. This was a great learning experience for him.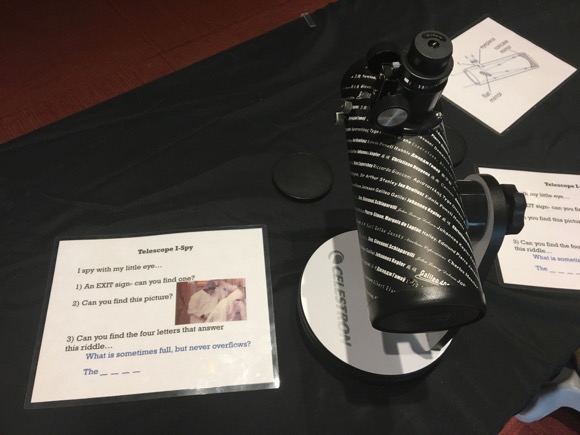 Pop Up Science
At Liberty Science Center, guests can enjoy pop up carts that offer hands-on learning experiences. During our last visit, my boys and their friends enjoyed a Pop Up Science cart that taught them about gravity on different planets and its impact on weight.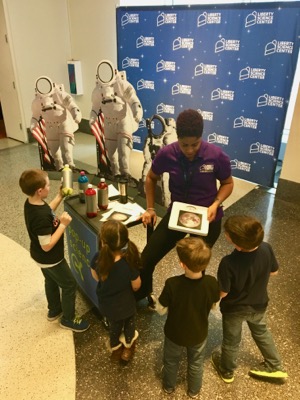 Spin Science
The last activity we enjoyed was Spin Science. Set up in Governors Hall are 4 spinning stools over soft mats. Guests are invited to sit on the stools and spin. This helps introduce them to physics concepts while having a dizzying good time!
The Cosmic Celebration will last through January 1, 2018 so don't miss the out of this world learning fun! To learn more and to purchase advance admission tickets to Liberty Science Center, please visit their website!

You may also enjoy: