When vacationing in Myrtle Beach, you immediately think of a sunshine, beaches and seashells. If that is all you see in Myrtle Beach, you are missing the full natural splendor of this area. In Murrels Inlet, Brookgreen Gardens spans over 9,100 acres consisting of distinctive areas that will expand your mind. From towering sculptures to lush natural areas to wildlife preserve, there is so much to visually absorb to stimulate your imagination.
Our visit to Myrtle Beach was during the Off Season which resulted in us finding the quiet beauty in this area. November is not the time to go swimming, yet it's warm enough to be outdoors which is why Brookgreen Gardens was the perfect location for us to visit. We enjoyed our visit so much for the first day, we came back the next day to explore even further and still hours later we were unable to see everything this space has to offer families. We were able to experience specific benefits of this impressive garden.
Benefits of Visiting Brookgreen Gardens
Promotes Pretend Play
There are several instances where children have the opportunity to simply imagine themselves in another world; however, the strongest example is the Enchanted Storybook Forest. Children can climb aboard a ship from Treasure Island or to the top of Rapunzel's tower. There are so many possibilities for children to run around and play while pretending they are part of their favorite stories.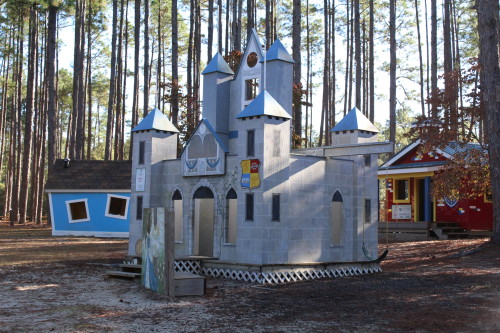 Boosts Motor Skills
The Enchanted Storybook Forest is one location where children can run, hop and climb. Instantly, my kids were climbing on each station. It is a mystical and imaginative playground, yet it's not the only opportunity to get out and about. There are also several paths available or you can create your own. What I appreciate is that Brookgreen Gardens is appropriate for all ages. For young children you can begin with Enchanted Storybook Forest and then expand your adventure through sculpture gardens.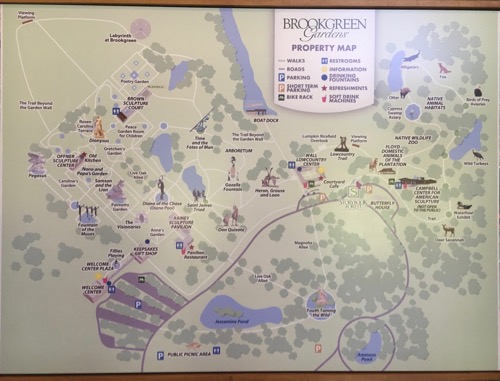 In addition to the various paths, there is the Children's Nature and Sensory Trail that encourages children to use not only their gross motor skills to tackle some of the stations but also their fine motor skills. Next to the Enchanted Storybook Forest, children can take tools to hit household items to make music or use their fingers to touch things in nature adding to the sensory learning opportunities.
Encourages a Love of Wildlife
One of our favorite spaces was the Lowcountry Zoo which contains animals that are native to the area. While most of these animals are being displaced, this Zoo keeps them in habitats that are close to their natural environment. It feels as though you are strolling through their space as opposed to observing them behind walls or enclosures. The zoo has an immersive experience such as when you walk through where the egrets and herons are located.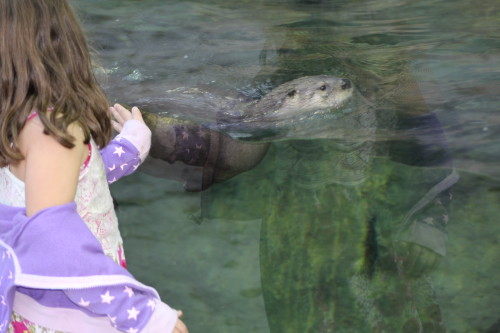 This walk was incredibly relaxing as we truly developed a better appreciation of the animals' habitats. Located in the zoo are alligators, grey fox, owls, bald eagles and herons. When you are looking around the gardens, you will also see animals you have never seen before such as our first encounter with a Grey Fox Squirrel.
Helps Develop an Appreciation of Nature
Everywhere at Brookgreen are hidden learning opportunities. Outside the Visitor Center, there is a small display of the plants that are in bloom with their name. Have your kids look at them and see if they can find them as they are walking around the gardens.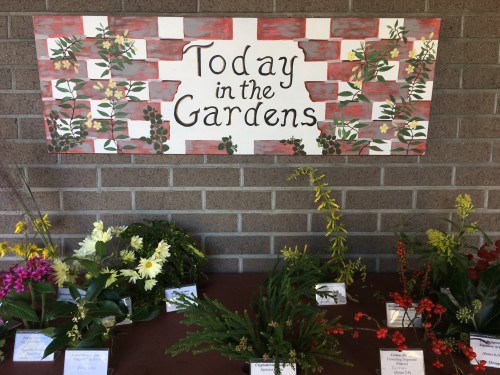 Encourages Observational Skills
While we have taken my children to sculpture gardens before, they are still young thus this is still a challenge for them. At Brookgreen, which is the first sculpture garden in the United States, there are so many sculptures of animals that I suggested they look for different animals as they were walking through. You could also have them make a Bingo card filled with individual letters, then they have to fill in the animal they find that starts with each letter. For older children, you can ask them to find icons from Greek mythology.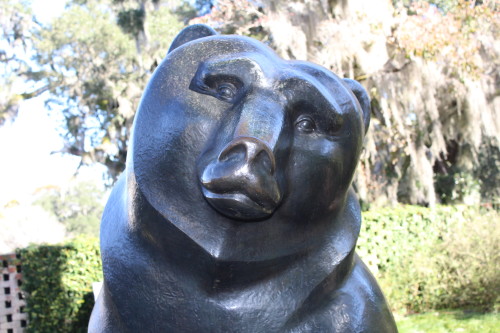 Challenges Their Imagination
There are spaces at Brookgreen Gardens that are perfect for children; however, don't skip out on a casual stroll in the Sculpture Garden. Ask them what they see in the sculpture. If your children are walking by Pegasus, ask them if they think horses should have wings. Ask them to think about what they are seeing as this builds critical thinking skills.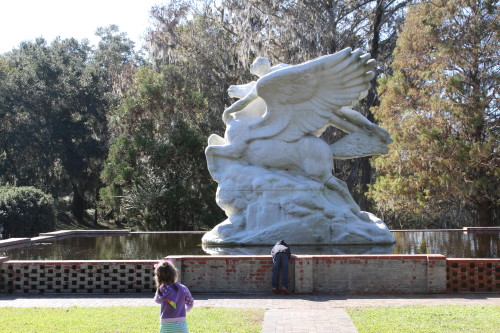 Tips & Suggestions
Since your return visits are free within 6 days of the original purchase, I recommend visiting this location early in your trip to take advantage of return visits.
Talk to the docents! When my daughter mentioned that she didn't like a sculpture with Diana hunting, the docent not only spoke to her with patience and charisma but she launched into a history of the role of Diana in Greek mythology. The docents at Brookgreen are incredibly knowledgeable.
Stop by the gift shop! If you have a garden at home or just enjoy unique gifts, this is one of my favorite gift shops in Myrtle Beach. From handmade jewelry to children's books to garden accessories, allocate some time for a stop here.
Pick up the Little Brookgreen Detectives book at the Welcome Center. There are puzzles and questions that encourage children to investigate the gardens. When they complete all the questions, return it to the Welcome Center to earn prizes.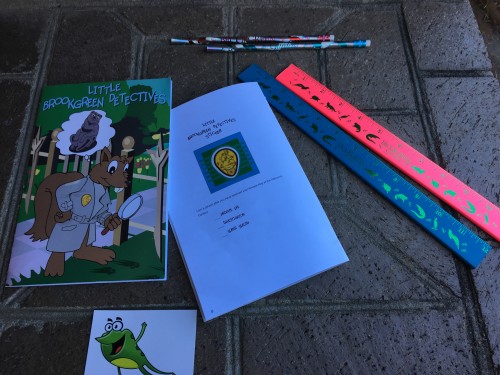 Brookgreen Gardens is open daily from 9:30am-5pm with some late hours available. Admission is $16/adults ages 13-64, $14/seniors 65 and over and $8/children ages 4-12. Children 3 and under are FREE. What's even better is your ticket is good for 7 consecutive days so you can visit all week! For more information, please visit the Brookgreen Gardens website. We cannot wait to come back to Brookgreen Gardens to experience even more learning through play!
Brookgreen Gardens is located at 1931 Brookgreen Drive, Murrells Inlet, SC 29576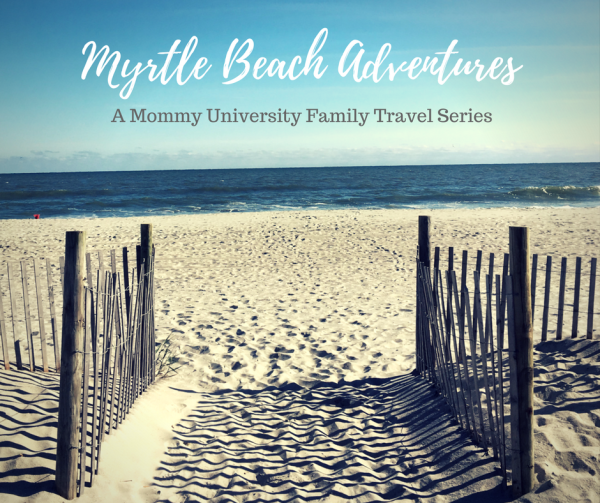 Planning a Myrtle Beach vacation? Check out VactionMyrtleBeach.com for all your vacation planning needs including places to stay, entertainment options and the best places to dine!
You may also enjoy: