Give the gift of cherished memories!
It is easy to get wrapped up in the frenetic urge to buy the latest toy that is on everyone's hot list this season so presents that are often times overlooked are the gifts of experiences. In September, everyone begins to predict what will be the IT toy that will be sold out in November and overpriced on Ebay a week later. At Mommy University, we believe that toys promote many educational and developmental benefits; however, part of a child's development is high quality experiences.
Throughout New Jersey, there are amazing experiences that can motivate a child's academic knowledge, interests, motor skills, curiosity and artistic appreciation. Since we have acquired a healthy amount of toys in our home, when asked by grandparents for gifts we felt that memberships or tickets became worthwhile gifts. Our children now enjoy many wonderful memories as gifts. We compiled a list of locations that you can forward to your family or you can use as a guide of locations where children can enhance their learning and life experiences.
Mommy University Presents
Play and Learn Experiences to Gift in 2017
Diggerland, West Berlin
Spanning over 14 acres with over 20 attractions, Diggerland offers children the opportunity for kids to drive big, medium and mini diggers as well as skid-steers and dumper trucks (just to name a few). The only construction amusement park in the United States, children's dreams are coming true as they lift the bucket on a backhoe and drive a dumper truck. All ages are welcome, but you must be at least 36 inches tall to ride the construction vehicles. For some rides, you must be 42 inches tall. Don't worry though, there is still plenty for the little ones to explore such as The KidZone, arcade and the Barrel Train. Families can also enjoy thrilling Stunt Shows throughout the day. Annual membership is $54.95; however, if you purchase four memberships it is $49.94 each. Tickets range from $26.95-36.95 based on height and day of visit.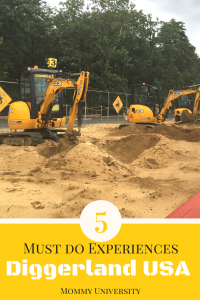 The Growing Stage, Netcong
Located in Netcong, NJ, The Growing Stage: The Children's Theatre of New Jersey offers an amazing variety of shows, events and classes for kids of all ages! Each season you can expose your kids to the world of performing arts through their wonderful opportunities. It expands their creativity and cultural awareness, and, don't forget, it's FUN! They offer a family friendly environment perfect for a child's first theatre experience as well as for children with some sensory needs. General Admission tickets range from $15-25 based on age and night of the performance. You can also purchase season ticket packages.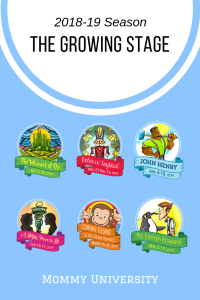 Liberty Science Center, Jersey City
The Liberty Science Center (LSC) offers learning adventures for all ages which is one the reasons it is so perfect for families, field trips and camps. LSC has been included in many Mommy University posts whether it is recommending an indoor place to play or a location to see creepy crawly animals or for one of their hands on exhibits. There is so much to do that families can spend the day investigating and never experience the same activities. Admission for the day is $21.75 for adults and $17.75 for children; however, a family membership is $175.
Family Memberships offer a quick entrance and shorter line to get into LSC. In addition to discounts at the store and cafe, our favorite part are the Member Nights. These events are solely for members of LSC on a weeknight that boast of FREE parking, unique activities and access to the exhibits usually less crowded.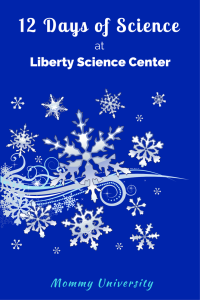 Sahara Sam's, West Berlin
It is always 84 degrees in West Berlin, NJ. Sahara Sam's Oasis Indoor and Outdoor Water Park offers families the opportunity to run, bond and have fun all year long! The unique indoor space includes an arcade, surfing simulator, wave pool, leisure swimming spaces and more. In the warmer months, Sahara Sam's offers a spacious outdoor area with a splash pad that is perfect for little ones. After just one visit, your kids will be counting down for a return trip just like mine currently do! Day tickets cost $31.95 while annual passes are $39.99 each.
Turtle Back Zoo, West Orange
Turtle Back Zoo is a full day destination in West Orange that enables visitors to see the wildlife in Asia, Africa, and the Americas. Filled with quality exhibits, TBZ has recently expanded to include lions, giraffes and even an anteater. This space is wonderful throughout the entire year for families to spend time together and bond while learning about animals. Admission is $15 for adults and $12 for children but varies based on the season. A family membership can get you discounts at zoos outside New Jersey like the Philly Zoo or Zoo Atlanta. If you travel, we highly recommend considering the family memberships which range from $95-120.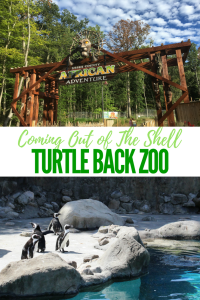 Wild West City, Netcong
Established in 1956, Wild West City was created with authentic details from history. As soon as your feet hit the town, you might notice how wide the streets are and the design of the buildings. That's because an architect from Dodge City was flown in to create a genuine Wild West feel in the heart of the East Coast. Each day, Wild West City offers fun and exciting shows and performances the entire family will love. Children will enjoy the performances, stage coach ride, and helping the Deputy find the bad guys. Admission is $17.25/adult, $15.25/children ages 2-11, $13.50/seniors and children under the age of 2 are FREE. There is an additional fee of $4/person for the train, stagecoach, pony ride and mini golf.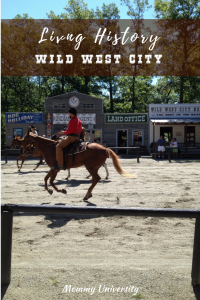 Outside New Jersey, But Pretty Close:
Academy of Natural Sciences, Philadelphia
The Academy of Natural Sciences of Drexel University has a focus that intertwines research, education and engaging the public to promote science. The Academy of Natural Sciences maintains a multi-sensory approach to learning for kids. There are so many things to see, hear, touch and smell at the Academy which provides the opportunity for kids to really learn and grow. They are able to truly soak in information when they are able to see, feel AND play with what they are learning about. Admission is $17.95 for ages 13 and up and $15.95 for children ages 3-12. Kids under 3 are FREE!
A Family Membership costs $119 and offers unlimited visits which is especially wonderful to take advantage of the special programs the Academy hosts such as Bug Fest. As well, the family memberships can be used to receive discounted admission at science museums outside Pennsylvania.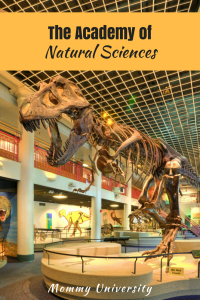 Crayola Experience, Pennsylvania
Crayola is a household name that has generational ties in Easton, Pennsylvania. The Crayola Experience sits as a multi-sensory adventure the entire family will LOVE. The bright yellow building invites children to enhance their understanding of art that aligns with Mommy University's philosophy of learning through play. Cost of attendance was $19.99 per adult. Click below for special prices for Mommy University readers! Children under 2 years of age are free. An Annual Pass is available of $31.49 per person.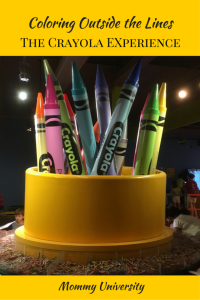 The New York Botanical Gardens, New York
Did you know that over 250 acres is located in the Bronx dedicated to research, conservation and education on nature? The New York Botanical Gardens is home to over 1,000,000 plants extending on a massive space of land where families can learn through hands-on activities and engaging programs about nature, science and ecology. They recently held a fascinating exhibit on Chihuly sculptures in the summer of 2017 and Frida Kahlo in 2016. This day trip destination will transform how you think about gardens and nature. Ticket prices vary by day and age; however, a family membership is $135 which includes parking passes, complementary passes and admission to special programs.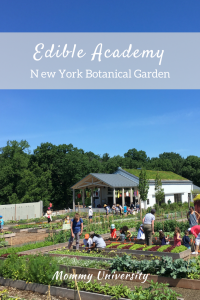 If you like this post, you might like: