Mommy University is excited to partner with Mindware to bring you this exciting holiday giveaway!
At Mommy University, we truly believe that involving children in cooking promotes developmental benefits as well as family bonding. When we think of family meals around the holidays or Sunday afternoon, they are warm memories of laughter and special meals. As a Learning Partner, we have loved the toys and tools that Mindware sells including the Playful Chef collection.
One of our strategies for encouraging children to develop an interest in cooking is to include pretend play toys; however, as they mature and their skills improve, it is time to equip them with their own cooking tools. This step is perfect and aligns with another step which is to include them in cooking. Let them help!
The Playful Chef collection is designed for smaller hands and promotes a love of cooking. In addition to the Playful Chef Deluxe Cooking Kit, Mindware offers a Chef Coat, Apron, Knife Set and Baking Kit. They even have a Chocolate Studio!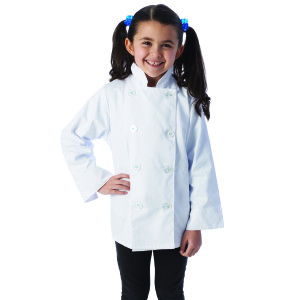 For all these reasons we included The Playful Chef Deluxe Kit in our 2017 Play & Learn Holiday Gift Guide! We are even more excited to partner with Mindware to offer this giveaway!
The Playful Chef set is an entire kit to inspire your budding chef with an apron, color coded measuring cups and spoons as well as cooking tools sized for their smaller hands. The valuable life skills they learn will be priceless as they grow with healthy eating habits. Designed in a beautiful blue that appeals to all children ages 4 and older, the set is valued at $40.
This giveaway has ended. Please check out our other brain boosting giveaways.
If you like this post, you might enjoy: