As a mom of 2 boys, you would think my life is all about cars, dinosaurs and bodily functions done at the most inappropriate times (you know what I mean). BUT it's not! Yes, my boys love playing with dinosaurs, monster trucks and trains, and the word "fart" comes up way more times than I would like to admit, but that is not all that my children enjoy.
Beginning at a young age, my boys have been exposed to Disney Junior and Walt Disney World. They love Mickey, Minnie and the entire gang. They love Jake and the Neverland Pirates, Handy Manny and all things Toy Story. BUT they also love princesses. I have never told my kids they can only watch "boy" shows or changed the channel when a princess show came on. I have always let THEM decide what they wanted to watch, and I am so glad that I did.
My youngest son LOVES watching Sophia, Doc McStuffins and Elena of Avalor. He sings the "Dream Big Princess" theme song all the time, and he enjoys movies such as Tangled, Beauty and the Beast and Frozen. When we visit Disney World, he asks to see and meet the princesses. In fact, on our last trip, we woke up at 6:30am just to get to Magic Kingdom to see Elena of Avalor because we did not have a fast pass. It was a magical moment for my son, but also for me. I loved watching the look in his eyes as he saw his favorite princess for the first time. This is a moment boy moms think they can never have, but they can, and they should!
I love that my son sees princesses as strong and courageous characters. He does not see "girl" and "boy" characters like so many would like to believe. He sees them as characters that can problem solve, help out their friends and lead others. As he sings the "Dream Big Princess" theme song, I remind my son that he can be anything he wants to be too. He can soar to new heights, achieve any goal and change the world.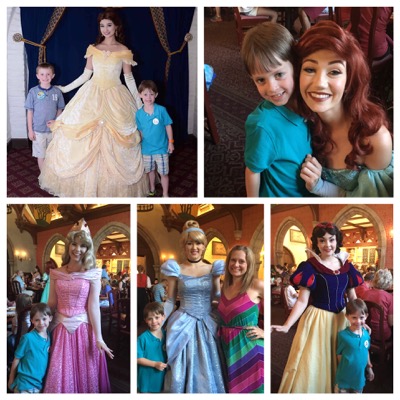 Moral of my story: Boys can love princesses too! In fact, I encourage it. Watching and learning from Disney princesses teaches boys (not just girls) how to be unique, brave and strong. It also teaches young boys that women are strong and independent people who should be seen as equals! So Dream Big Prince. Be unique. Be special. Be YOU!
You may also enjoy: