This summer my boys and I decided to delve into the world of Harry Potter. We had planned a trip to Universal Orlando Resort so I thought it would be a good idea to start reading the novels in order to better understand The Wizarding World of Harry Potter. Together, we read the illustrated version of Harry Potter and the Sorcerer Stone which really captured their interest and a love of this magical series was quickly born!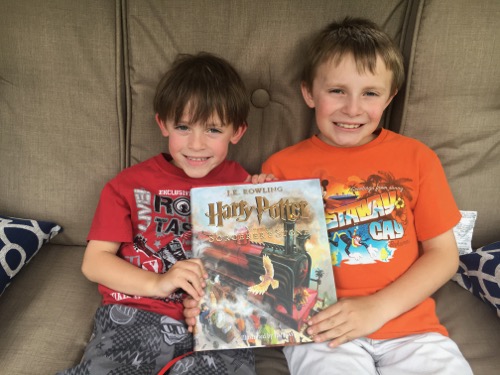 Since then, I have read the first 4 books, and we watched the first 4 movies together as a family. We had a blast exploring The Wizarding World of Harry Potter, and even created some of our own Harry Potter crafts and activities. My boys love the magic, excitement and adventure of each story, and they love creating their own wizarding worlds. They love it so much that they both asked to be Harry Potter for Halloween, and my 5-year-old asked to transform his room into a his own Harry Potter World.
Transforming a toddler room into a world full of magic and wonder is a big undertaking so I took to Pinterest for some inspiration. I also turned to Oriental Trading because I knew they would offer great ways to bring this room to life. I was so excited to find everything I needed to make my son's dream come true. From costumes to props to wall hangings, Oriental Trading had everything I wanted to get started on our Harry Potter room.
Here is what we ordered so far:
Hogwarts Banner
Gryffindor Banner
Hufflepuff Banner
Ravenclaw Banner
Slytherin Banner
Harry Potter Glasses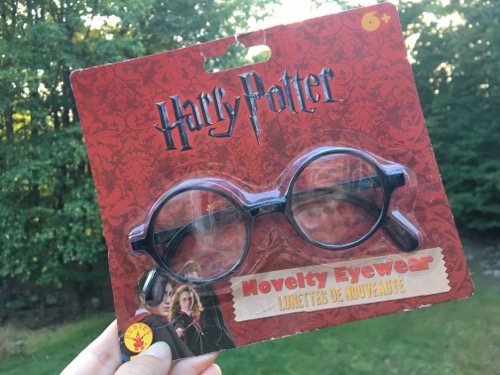 Harry Potter Tie
Gryffindor Robe
Harry Potter Broom (Nimbus 2000)
Quidditch Costume (with Golden Snitch)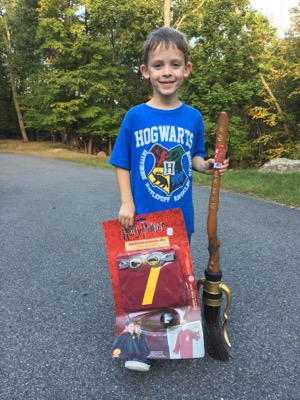 My boys had no idea that I ordered these magical costumes and adornments so I could not wait for them to unbox the magic. Since a room transformation takes some time, I thought I would take everyone on our journey starting with the unboxing. As we create this new space, I will share pictures on Facebook, Instagram and Twitter so make sure you follow along. If you have any tips or suggestions, feel free to leave them in the comments section below.
View our unboxing here:
Oriental Trading as a great variety of Harry Potter items that any Potterhead would LOVE to have. We are looking forward to ordering a few more items like the Sorting Hat and Hedwig the Owl Prop. To get your Harry Potter adventure started, visit the Oriental Trading website!
You may also enjoy: