Mommy University is honored to partner with the following brands to bring you this sponsored post: MomTrends, Meredith Publications, Jif, Munchkin, Visit Williamsburg, SwaddleMe and New Balance.
From the moment I found out I was pregnant, I clung to Parents magazine as if it was my lifeline. It helped me understand this journey I was about to embark on and made me feel supported. Fit Pregnancy was also a staple in my house as it helped me get through 2 difficult pregnancies. After having my boys, I even passed on my old magazines to friends who were expecting because I knew they would be helpful to them too. As my kids got older, Family Fun became my go-to magazine for fun things to do with the kids. In fact, it was one of the inspirations for starting Mommy University. So you can imagine my pure excitement when I was invited to an event by Momtrends that was sponsored by these iconic magazines.
Mom's Night Out 2.0 was an evening full of pampering, great conversations and, of course, learning! Sponsored by Momtrends and Meredith Publications, this event allowed influencers to get together with amazing brands that parents know and love. It was an absolute honor to be invited and a pleasure to meet with so many wonderful people and brands. Throughout the night I was treated to a relaxing foot massage, a beautiful make-over and delicious treats.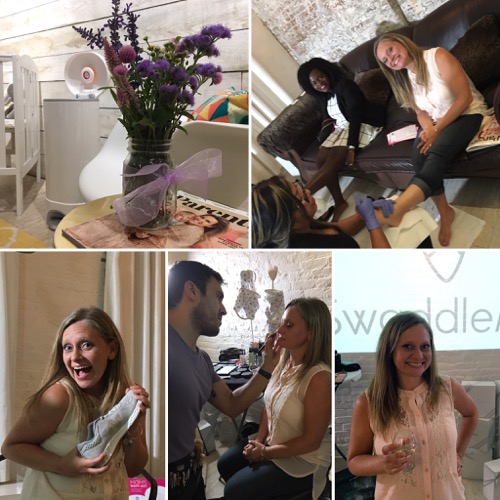 At Mommy University, we are always looking for ways to help families learn and grow. That includes helping parents find ways to simplify their already crazy lives. We offer ideas and advice for encouraging healthy development and each brand I met at Mom's Night 2.0 fit our mission perfectly. Here is a look at these amazing brands!
5 Brands Moms Know and Love
Jif
How do you inspire children? Is it through building confidence? Is it by encouraging them to use their imaginations? What about helping them find their passion or showing kindness towards others? Jif wants to know how your family makes the world a better place with their new Imagine If, With Jif program. Jif encourages parents to not just nourish your their's body but also their potential. With delicious Jif products like the new Maple and Cinnamon peanut butters along with the delicious peanut butter bars, kids are ready to take on the world.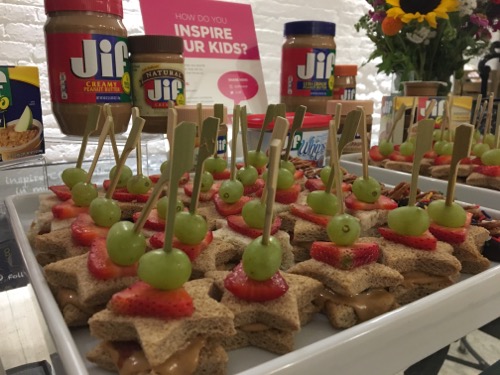 Jif wants to celebrate children's unique and wonderful qualities. Share your child's story of bravery, creativity or kindness for your chance to win personalized gifts. Kids can also enter to win $30,000 in funding for their entrepreneurial idea! How cool is that? To learn more and to enter, visit Jif.com/imagine-if.
Visit Williamsburg
My family loves to travel. I believe kids learn best through hands-on learning experiences and that is exactly what travel offers. I especially love taking my boys on adventures that immerse them in living history which is why I CANNOT wait to take them to Williamsburg, Virginia. At Momtrends, I learned that there is so much more to Williamsburg than Colonial Williamsburg too! Families can also step back in time by exploring Yorktown and Jamestown. From candle making to living history museums to drum marches, there is so much to see, do and explore!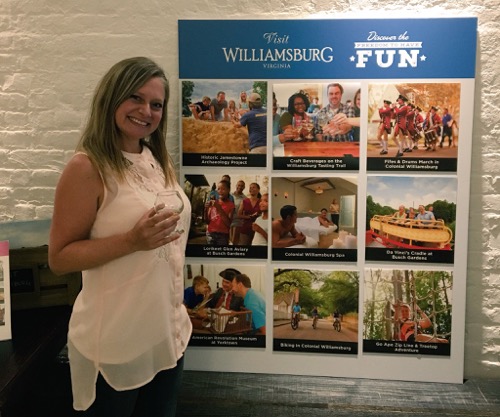 Looking for thrills? Greater Williamsburg has that too! Busch Gardens offers rides for all ages while Water Country USA and Great Wolf Lodge offer water slides the entire family will love. You can also enjoy an outdoor adventure by ziplining, biking, hiking or riding a Segway. Want to relax instead? Make an appointment at the Colonial Williamsburg Spa. The most unique adventure that I learned about, however, was the Williamsburg Tasting Tour. Did you know that they make wine from honey in Williamsburg at the Silver Head Meadery? How cool is that? That is a must do experience on our trip! You can learn more at VisitWilliamsburg.com.
SwaddleMe
When my kids were babies, they could not fall asleep unless they were swaddled. It offered them a level of comfort and security that allowed them to sleep soundly which, in turn, also allowed me to sleep soundly. A rested mom is a happy mom! Although I no longer have babies, I still love spreading the word about how amazing SwaddleMe products are for babies and parents. That's why I was so excited to learn about the 5 new additions to the SwaddleMe line.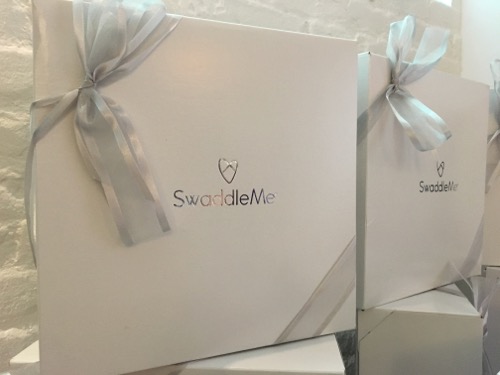 SwaddleMe has released 2 new SwaddleMe products along with 3 new gift sets. SwaddleMe Kicksie is a legs-free swaddle that gives babies the comfort of the 3-point harness while also letting them move their legs and feet around. The SwaddleMe Footsie offers pajama-like footsies while still providing the snug fit for the baby's torso. The new gift sets include: The Essentials, Baby Bath and Little Lovey. Each gift set is a perfect way to welcome a little one into the world!
New Balance
I am a mom always on-the-go! From work to baseball practice to a scout meeting, I am always running somewhere with my kids. I am also a mom who will buy my kids 3 pairs of shoes before I buy myself one. Not anymore thanks to New Balance! There new Fresh Foam Arishi design is so comfortable and lightweight that you will be hooked before you even swipe the credit card. These sneakers are not only perfect for my crazy, nonstop weekends but also to train along side my son for his upcoming Hero Boys race. He has been asking me to take him to the track and now I have no more excuses but to get active and get fit! To learn more, visit the New Balance website!
Munchkin
Munchkin has released a new STEP Pail that will keep your baby's nursery smelling fresh while also looking stylish! When my kids were still in diapers, I had such a hard time finding a diaper pail that was easy to use and got rid of the smell. The STEP Pail can not only be used easily with baby in hand, but it is powered by arm and hammer leaving a fresh lavender scent behind. The new pail is self-sealing and offers a childproof locking system.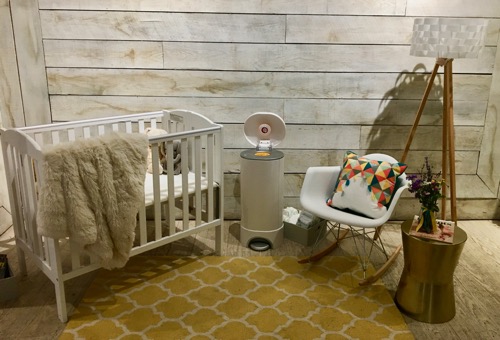 It was an amazing and memorable night at Mom's Night Out 2.0! It was an honor to be among so many incredible women and brand representatives. I hope I have helped you learn more about brands moms know and love!