Looking for fun and unique ways for your kids to celebrate Halloween? Do your kids love arts and crafts? Then you have to check out the upcoming events this October at your local Michaels craft store. Since my kids have been old enough to hold a crayon, I have been bringing them to Michaels to create fun and unique crafts. Not only is it a fun way to encourage a love of art, it is also really affordable.
This October, Michaels is not only offering their usual Saturday Kids Club events but they are also hosting MAKEBreak events the entire family will love! The Kids Club events take place every Saturday from 10am-12pm and costs only $2. MAKEBreak are FREE events that take place from 1pm-3pm on Saturdays. Each experience offers a fun way to celebrate the Halloween season!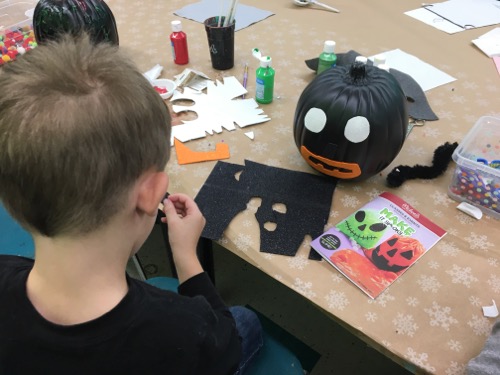 On Saturday, September 30, 2017, we kicked off the Halloween season at Michaels with a fun pumpkin decorating class. From 1pm-3pm, kids were invited to decorate their own pumpkin with the help of their parents. Participants needed to provide their own plastic pumpkin which happened to be on sale that day then all supplies were FREE! Each child at the event (including my own) had so much fun showing off their personalities and unique artistic ability by making their own pumpkins. Michaels also had a great photo op set up to show off their finished masterpiece.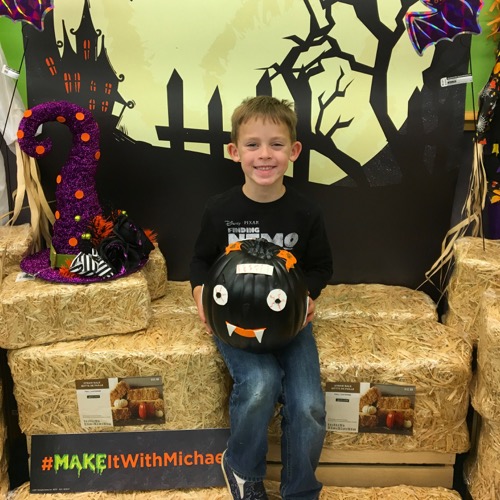 Since I was so impressed with this event including how affordable it was, I wanted to put together a list of all their family friendly events this Halloween season. I hope you enjoy them as much as we do!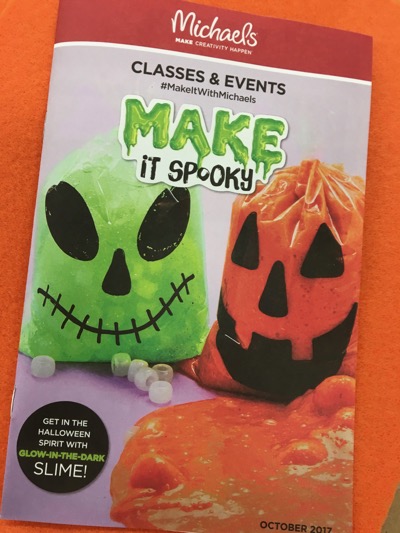 October 7 1pm-3pm: MAKEBreak Pumpkin Slime (FREE/all supplies provided)
October 14 10am-12pm: Kids Club Vampirina Web of Friendship ($2)
October 14 1pm-3pm: MAKEBreak Halloween T-shirts (Must provide own t-shirt but all supplies are FREE)
October 21 10am-12pm: Kids Club Vampirina Friendship Bracelet ($2)
October 21 1pm-3pm: MAKEBreak Glow-in-the-Dark Slime (FREE/all supplies provided)
October 28 10am-12pm: Kids Club Vampirina Web Treat Bag ($2)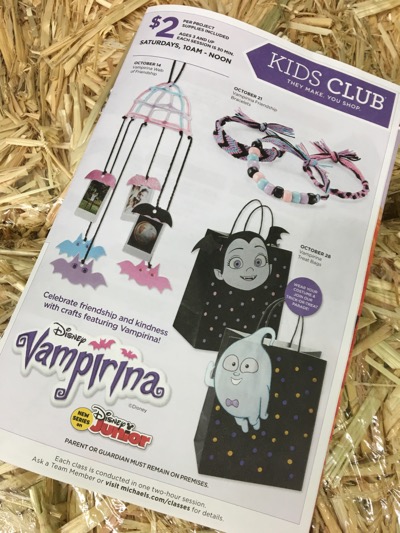 To learn more about these and other fun events, visit the Michaels website!
You may also enjoy: