My family absolutely loves visiting aquariums. We love learning about new sea creatures, enjoying hands-on activities like petting stingrays and making family memories. That is why when we decided to take a short trip to Myrtle Beach we knew we had to visit Ripley's Aquarium. Located right on Broadway at the Beach, Ripley's Aquarium offers hours of interactive fun and learning for all ages.
Ripley's Aquarium of Myrtle Beach offers unique experiences and hands-on activities for all ages. In addition to there many exhibits, there are also live shows that take place throughout the day including a Mermaid Show, Dive Show and animal feedings. Families can also pay an additional fee for special experiences such as feeding stingrays, sleeping with sharks, behind the scenes tours, a Glass Bottom Boat ride and more. There is so much to see, do and explore at Ripley's Aquarium of Myrtle Beach but in this post I wanted to share my top 5 MUST DO experiences!
5 Must Do Experiences at Ripley's Aquarium of Myrtle Beach
Pet a Shark
A highlight of my son's Myrtle Beach vacation was being able to pet not one, but TWO sharks at Ripley's Aquarium. Located in the center of the aquarium is a touch tank where guests can touch sharks and horseshoe crabs. Kids learn best through hands-on learning and what's more hands-on then feeling the skin of a shark as it swims by? Staff members are also available to answer any questions you have about the creatures in the tank.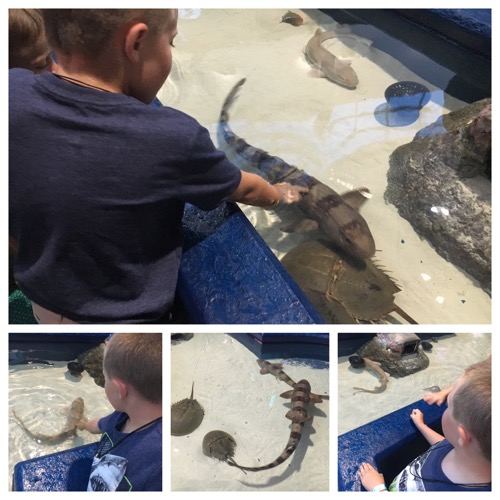 Meet a Mermaid
The most unique experience at Ripley's Aquarium is meeting a mermaid. Located just to the left of the entrance is a large tank that not only houses gorgeous stingrays but also mermaids! Throughout the day guests can talk to mermaids as they splash around in the water. You can also walk to the lower level and watch in awe as they gracefully swim below the water with the fish. It was an amazing experience for my entire family.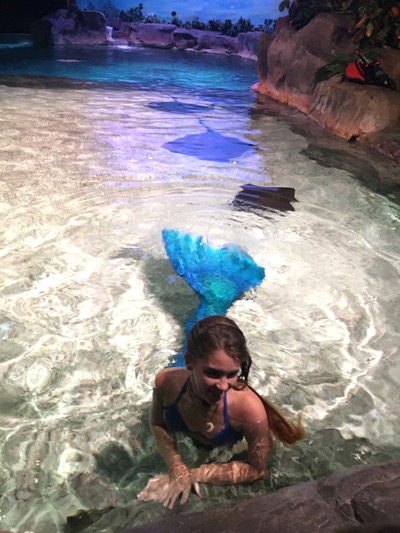 Go Through the Shark Tunnel (Dangerous Reef)
The Dangerous Reef was my favorite experience at Ripley's Aquarium. In fact, I loved it so much we did it twice. Guests are slowly brought through a 340 foot long tunnel via a moving conveyor. You can also choose to walk through so you can go at your own pace. The tunnel holds thousands of fish of all shapes and sizes including yellowtail snapper, Atlantic spadefish, green sea turtle, tarpon and much more. The variety of sharks is also amazing as they have zebra shark, blacktip reef shark, sandbar shark, nurse shark and more. My favorite creature, however, was the sawfish which I had never seen before.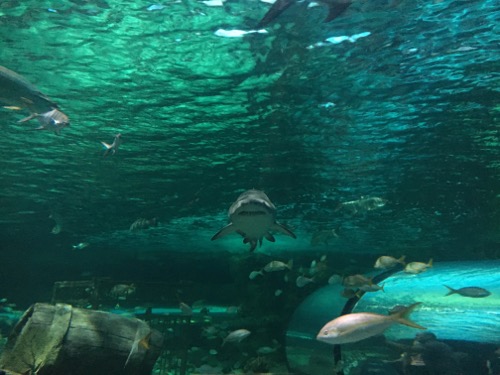 Explore the SLIME Adventure Exhibit
The SLIME Adventure Exhibit was one of the coolest and grossest exhibits I have ever explored. Guests will learn all about the slimy, gooey and slippery world of sea creatures. The exhibit offers hands-on experiences throughout the exhibit allowing guests to be fully engaged in the learning process. Some slimy creatures you can see are Green Moray Eels, Soapfish, Spaghetti Worms, Caribbean Spiny Lobster and Moon Snails. In addition to seeing new creatures, guests will also learn various facts and explore interactive activities including the Pee Shooter Gallery that shows how lobsters pee in each other's faces when fighting. Gross right?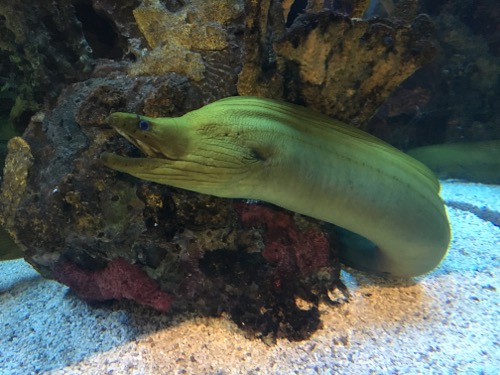 Visit Planet Jellies
I have always been fascinated by jellyfish. The way they move, their beautiful colors and how delicate yet tough they are. Planet Jellies introduces guests to a variety of jellyfish including my new favorite, Upside Down Jellyfish. It is one the most unique and beautiful sea creatures I have ever seen. They are a must see when you visit Ripley's Aquarium. While in Planet Jellies, make sure you also take advantage of the opportunity to pet a jellyfish!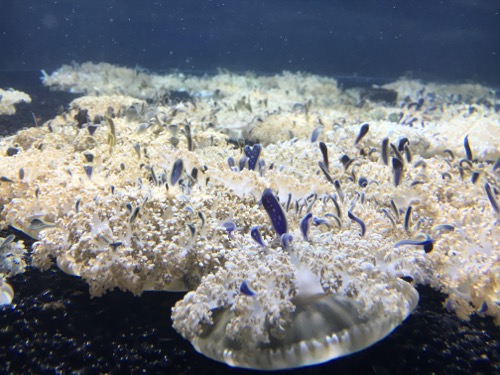 We loved exploring, playing and learning at Ripley's Aquarium in Myrtle Beach, South Carolina. The aquarium is open 365 days a year and offers long hours (9am-10pm) leaving time to enjoy the beach before and/or after your visit. On select dates, it is open until 11pm for even more learning fun. For more information including ticket prices please visit their website.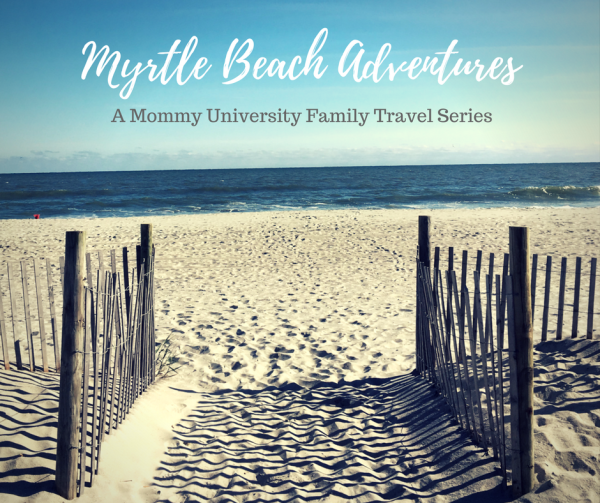 Planning a Myrtle Beach vacation? Check out VactionMyrtleBeach.com for all your vacation planning needs including places to stay, entertainment options and the best places to dine!
Now take a closer look at the aquarium by watching our YouTube video:
You may also enjoy: