"I feel like spinning
When I see balloons," Laurie Berkner
When music intersects with culture, unique moments occur. On July 28th, Laurie Berkner opened the Quick Chek NJ Festival of Ballooning taking the stage for what is the first musical headliner for young children. The Queen of Children's Music has been creating songs that has had the preschool crowd dancing for over two decades. It is very possible that parents are introducing their children to the sounds of the music they listened to as they took their first steps. My children instantly danced to her music, and thanks to their affection for the songs, it helped develop their language skills.
Inviting Laurie to perform at the Quick Chek NJ Festival of Ballooning makes absolute sense! As we entered Solberg Airport for the festival, we learned the stage was on the opposite side of the space. We were walking as quickly as two small children can move and could overhear other parents coaxing their children as well, "The concert is going to begin. We are going to see Laurie! We have to walk quickly." We were all surprised when the weather predictions went from rain to full sunshine that yielded ninety degree temperatures. It didn't stop Laurie from putting on a phenomenal performance, and it certainly didn't stop the kids from dancing!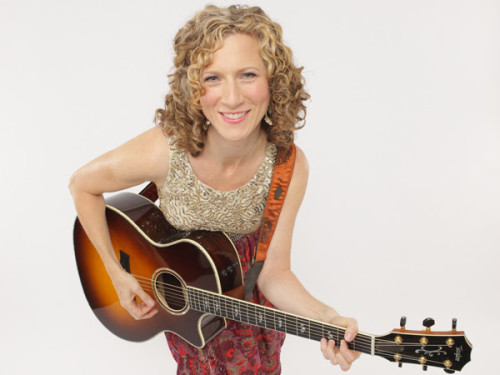 Reasons Laurie Berkner
Soared at the Quick Chek NJ Festival of Ballooning
Boosted Language Development
Even though we are huge fans of Laurie's music, we don't know all of her songs.  Her music, however, is inviting and the lyrics to her songs easily grasp your imagination. We found ourselves singing to new songs without that awkward feeling. Children boost their vocabulary and language skills when they feel comfortable which happens easily with Laurie's music.
Be Young At Heart
Often times as adults we forget how to be silly. Laughing with our children further enhances our bond with them. One of my favorite moments was when Laurie sang "Pig on Her Head" as audience members were encouraged to put stuffed animals on their head. Throughout the song, she identified different animals she saw in the audience so everyone was able to join in the song. While we didn't have a pig, my daughter loved wearing her zebra!

Move to the Music
This is our second Laurie Berkner concert and we already know that you don't just watch Laurie, you move, dance and become a part of the action. Despite the scorching heat, she said, "I am going to get you to dance" and she did. You will find yourself waving your arms in the air, marching like a dinosaur and moving a beach ball around the audience. Your children will be engaged during the show (and so will you)!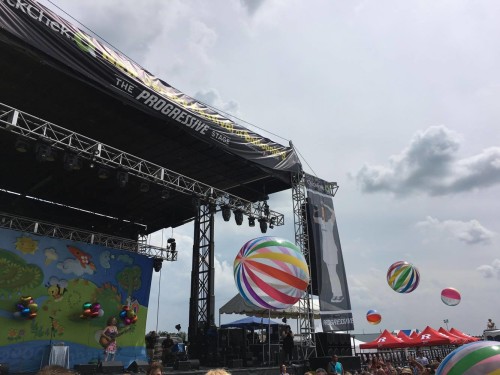 Watch the Balloons!
Watching Laurie Berkner sing Balloons was a highlight of this performance. When you sing songs it is not always possible to completely experience what the artist is singing; however, in this instance we were lucky to see some hot air balloons launch that afternoon. My children were able to experience the magic of watching the song transform into action.
Inviting Laurie, a New Jersey native, to perform at the Quick Check NJ Festival of Ballooning which is the quintessential summer bucket list item for families in New Jersey was brilliant! Laurie made the perfect ambassador to let families with small children know that this festival encompasses spaces and is fun for all ages. Families were able to purchase Gold Tickets that enabled them for a Meet and Greet with Laurie after the concert. As the mom of two young children, I can let you know she is kind, friendly and very patient (as my kids got into an argument about names in front of her).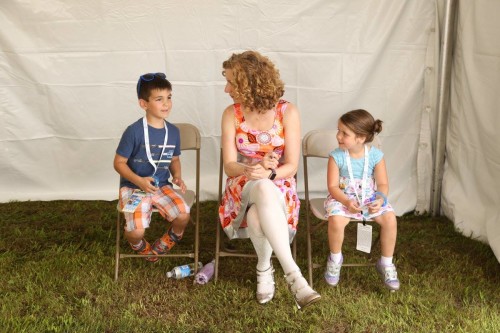 Laurie Berkner performs throughout the country and returns to her native state a few times a year. She has released 11 albums (as well as two children's books) which means you can introduce her music easily to your children. You can also check out her YouTube channel which posts a new video each month if you want a sampling of her music. We encourage you to bring your children to one of Laurie's concerts which will create lasting family memories!
If you like this post, you might like: