Go Fish! Tips for a Memorable Fishing Party

Do you have fifty different ideas you want to implement for your child's birthday party? Maybe, you are pinning ideas right now. I have a tendency to design complicated birthday parties because themes are fun. This year, however, we wanted to simplify our lives in summer activities as well as my children's birthday themes. Since my son has found peace at the lake either swimming or fishing we decided this would be a perfect spot for his birthday party.
A fishing theme can be easy to design, implement and enjoy. This simplified theme, with the help of Oriental Trading, allowed my family to enjoy his birthday with friends and family instead of worrying about the details. Here are a few of my tips!
Mommy University Presents
Gone Fishing Birthday Party
Find the Perfect Location
Since we have access to a private beach on the lake, we opted for this location. It reinforces the fishing theme even though we didn't go fishing. Other great options are a park with a lake, a place with a pool, the beach or even an aquarium. (TIP: It is always a good idea to have an alternative date or location for parties that are outdoors.)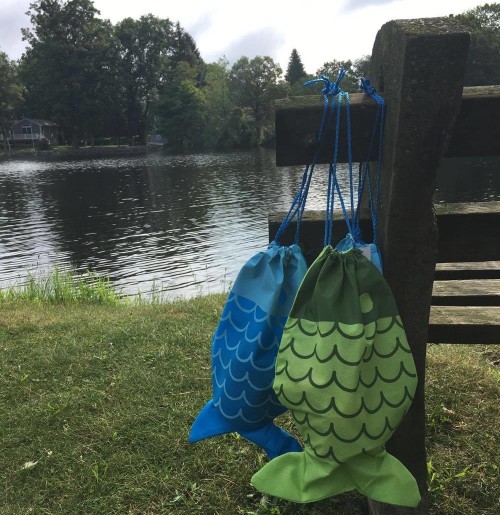 Have a Simple Menu
Since we were having an outdoor party, we opted for a traditional BBQ with burgers and hot dogs. We kept the menu simple with chips and dips available as well. To make it fun, we served the chips in sand buckets. We also put out Swedish Fish and Gummy Worm candy in adorable Live Bait buckets from Oriental Trading which were also included in the goody bags. A hot summer July day to me screams ice cream which was the special dessert for the party which was decorated to look like a fish coming out of water.
Plan Minimal Activities
We chose to limit the activities to swimming as activities with too many different tools and supplies can be overly complicated especially at the lake. (TIP: You should consider the level of skills the kids attending the party have as a dozen kids who struggle to cast their lines is overwhelming to manage and it might scare the fish.) As my son and his friends get older we can definitely revisit a fishing party but in this instance it was a good decision to stick with just swimming. We offered a collection of boogie boards, beach balls and a Hammerhead Shark float for the children to play with.  As well, I set up an art project for the kids with minimal supplies needed in case they wanted to take a break.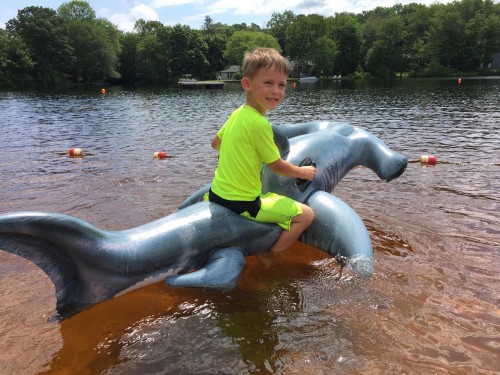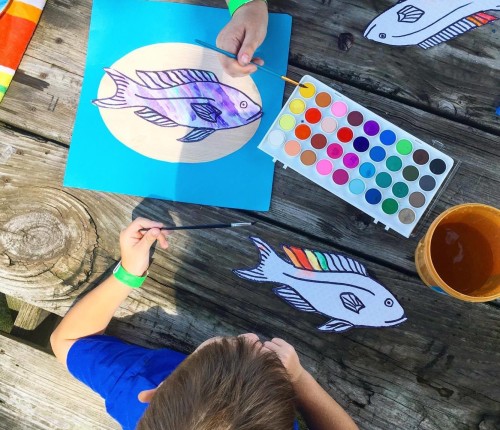 Use Easy Decorations
The Gone Fishing decorations from Oriental Trading were bright and colorful which popped against the backdrop of the lake. The only additional accessory I purchased outside Oriental Trading were bobbers to put on the tables and include in the goody bags. Speaking of goody bags, the kids loved theirs! We ordered fish-shaped bags, live bait plastic containers which we filled with candy, fish bouncy ball and fish-shaped lollipops, all from Oriental Trading.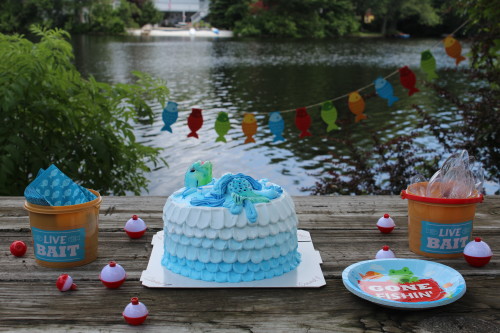 With all the elements employed here, we were able to focus on spending time with our friends and family. I wasn't worried about when to begin which activities or spending an excessive amount of time setting up decorations. I had conversations with my friends and enjoyed watching our children play together.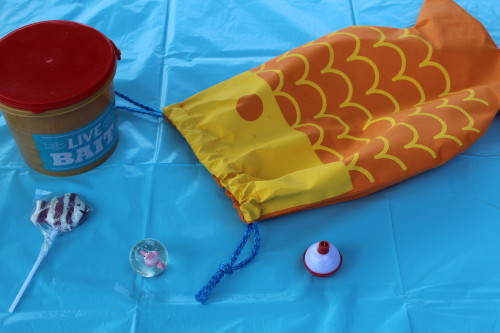 To plan your own Little Fisherman Party, visit the Oriental Trading website for lots of ideas! Don't forget to check out their Sale/Clearance page too for amazing discounted toys, favors, craft kits and more!
You may also enjoy: