Take a Bite out of Learning and Fun with Sharks!
Sharks rule the oceans. It is the reason Shark Week was brought into existence by the Discovery Channel in 1988. We celebrate these fascinating creatures that are propelling scientific research into fighting cancer. Surprisingly, they exist in all depths of the ocean, from a few feet off the Jersey Shore (each year we look for the return of Mary Lee the Great White) to the Bull Sharks who can swim up the Amazon River. They range in size from the massive Whale Shark of 60 feet long to the smallest, that is the Dwarf Lantern Shark, that measures just 8 inches in length.
Our family has fallen under the spell of these impressive predators. Whether it was watching Octonauts or through visits to aquariums, we love sharks! This is our first week celebrating Shark Week so we compiled a list of fun activities that bring this event to life with learning through play! We have included some Amazon affiliate links so make planning your Shark Week even easier!
Mommy University Presents
Shark Week Activities
Refreshing Bite Sized Snacks
At Mommy University, we believe in bringing kids into the kitchen. You can invite children to help make cupcakes and decorate with paper shark fins or gummy sharks. If you have a small crowd, opt for jello which is also an easy introductory cooking project for little ones. If you are a more seasoned baker, try making a shark fin out of fondant!
Shark Match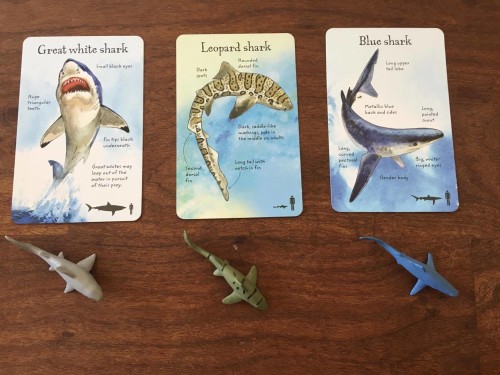 Using shark flash cards or even a book on sharks, like Hark a Shark, have children use Safari Ltd. Shark Toob to match the different sharks to what they see. Safari works with experts to ensure the animals they represent are accurate and will place the names of the animals on the bottom of the figure. It is perfect for them to improve their skills of observation as well as visual scanning and discrimination.
Color A Shark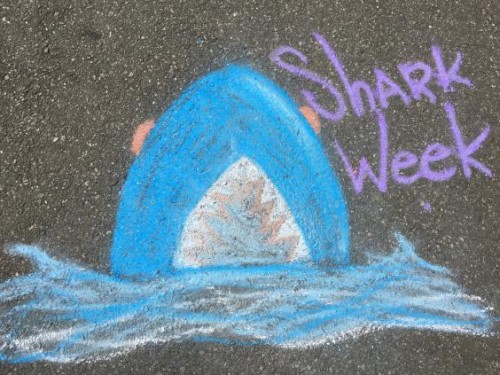 Shark Week lands in the summer months, so go outside and invite the children to draw landsharks using chalk or just print out some coloring sheets and invite them to create their own species. Since sharks have over 400 different species and there is a large portion of the ocean still yet to be explored, there is the possibility that new types of sharks will be discovered.
 Shark Sensory Bin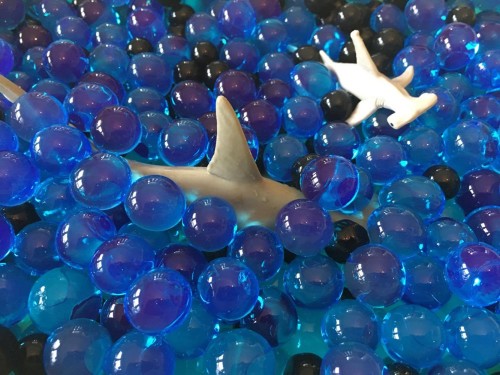 Sensory Bins are easy to make or modify and the Shark Toob is perfect to enhance the tactile experience. Filling up a container with water or with water beads enable children to just play and use their imagination the entire time. Sensory Bins filled with water are also perfect fun during the hot summer months of July when Shark Week takes place.
Shark Bingo
Watching Shark Week programs, I imagine certain themes will emerge. You can set up an easy 3×3 or 5×5 bingo cards or purchase blank ones on Amazon. The cards can invite everyone to write what words they might hear or you could print words ahead of time. What is great about bingo cards is that you can change the focus. One year the cards could include the names of sharks and aquatic life while another year they could be about the physiology of the shark. The Shark Toob figures make perfect bingo chips. You can also use Swedish fish or Goldfish!
Read, Read, Read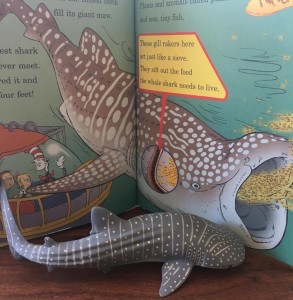 By reading to your children you are promoting a love of the subject matter, curiosity and reading. Before purchasing shark books, the visit to our local library allowed us to find books we may not otherwise find.
Share Games
There are so many fun shark themed games to play during shark week (or any week for that matter). We love Shark Bite because it allows kids to build fine and visual motor skills while playing. Micro Boats Shark Attack is also a fun boat racing game that offers hours of play time. Check out our Shark Week Learning Toys list for more great ideas.
Visit Sharks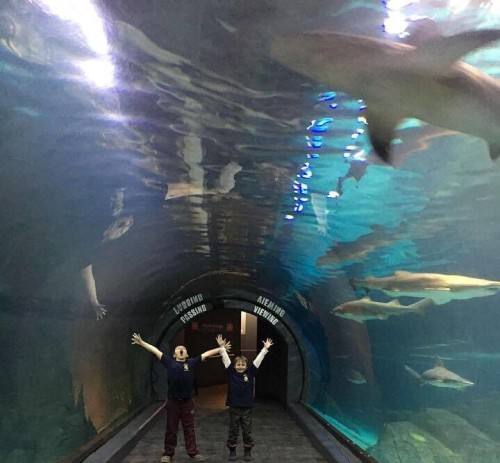 There is nothing like seeing the real animal in front of you, however, we are not advocating getting in a shark tank into the ocean. Rather, there are several places to see them including most aquariums will have some species of sharks.
Shark Week happens once a year but the appreciation and preservation of nature can happen each day of the year. We hope you enjoy some of our suggestions of activities to enhance this celebration and you can implement decisions to help nature every day.
You may also enjoy: