The sights, sounds and excitement at a Monster Jam show is something you will never forget and an experience you will want to enjoy again and again! After attending (and judging) my first Monster Jam show at the Prudential Center, I was hooked. That is why I was so excited when my family was offered tickets to another show at MetLife Stadium. Being an outdoor venue, I knew this show would be even bigger and better than our last experience. Plus, it offered a Pit Party!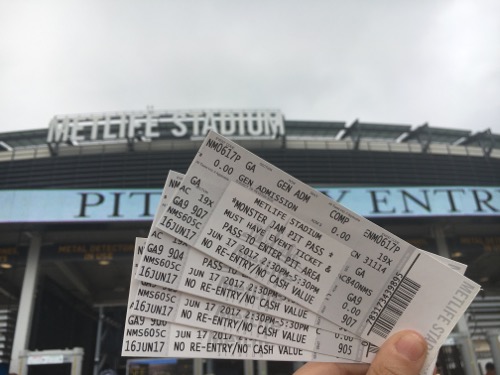 We had never attended a Pit Party before and did not really know what to expect. From the moment we arrived, we could feel the energy in the air. The roar of the engines along with the cheers of excitement coming from the attendees made this an amazing way to build anticipation for the big show. There was so much to see and do that we were unsure if we would get to everything.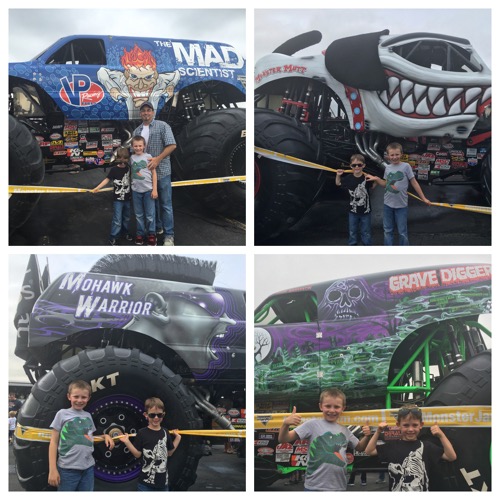 For those who have never attended a Pit Party, let me tell you, it's AWESOME! Fans can be a part of the action as they ride real monster trucks as well as get up close and personal with their favorite trucks. Guests can also meet their favorite driver and get their autograph. Other activities were available like riding go-carts, building with Lego bricks and making signs for the show.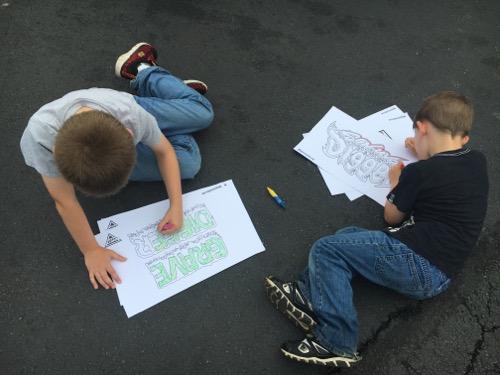 We were completely awe-struck at the incredible size of each truck and the artistry involved in making them so unique. Of course everyone had their favorites to see like Grave Digger, Max-D and El Toro Loco, but we were also introduced to new trucks like Wonder Woman, Mohawk Warrior and the Mad Scientist. We all had so much fun taking pictures with these massive vehicles, and I could not help but think how impressed I was with their beauty. I also thought about how much talent, practice and determination it must take to drive one, let alone perform flips and tricks!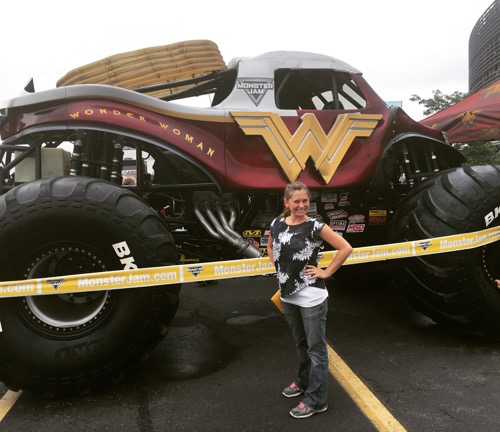 After the Pit Party, we made our way to the stadium for the big show. Even though our seats were in the 200 section, our view was amazing. Of course we couldn't resist the icee and other souvenirs which just added to the fun. Since our seats were in the Touchdown Club section, we did not have to wait on any lines to purchase food, drinks or souvenirs. We could even escape to the air conditioning and relax on couches during intermission.
Although Monster Jam is full of action, it also offers wonderful life lessons. For many, especially the drivers, Monster Jam, is not just a show, it is a way of life. Going into Monster Jam we had our favorites from our last show, Grave Digger and El Toro Loco, but after some amazing performances we also became big fans of Son-Uva Digger and Mutant. You fall in love with the trucks not just for their tricks but for the heart behind each move.
3 Lessons Learned from Monster Jam
Never Give Up
Monster truck drivers NEVER give up. During our show, Grave Digger had some mechanical difficulties but he refused to let that stop him. His team worked tirelessly throughout the show backstage to fix the truck, and the driver stayed positive that he would return. Sure enough, Grave Digger returned for the last event, Freestyle, and brought the audience to their feet. It was an inspiring performance not just because of all the amazing tricks and jumps, but because the driver and his team never gave up!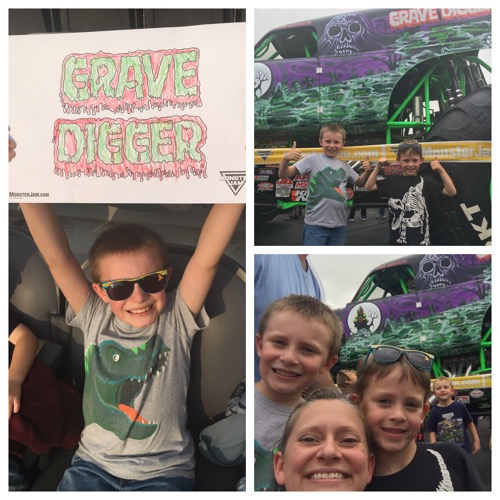 It Takes a Team to be Successful
Like mentioned above, it took a team to get Grave Digger back in the show. Monster Jam is not just about the driver, it is about everyone working together to make for a successful show. From the artist that designs the truck to the people who put the show together to all the mechanics that make sure the truck is safe to drive. Without everyone working together and supporting each other, no truck (or driver) would be a success. This is a wonderful life lesson as kids (and adults) need to work together to be successful in school, sports and life!
Family First
Did you know that Son-Uva Digger is driven by Grave Digger's son? How cool is that? Monster Jam is all about family. Whether it is by blood or through friendship, Monster Jam is a family that supports each other through good times and bad. Monster Jam shows also bring families together. Young and old, women and men and individuals of all cultures and backgrounds enjoy Monster Jam. It is a great time for parents to spend time with their kids, extended families to get together and even grandparents sharing their passion with the younger generation. Monster Jam was a fun way for my family to spend a night together cheering on our favorite trucks!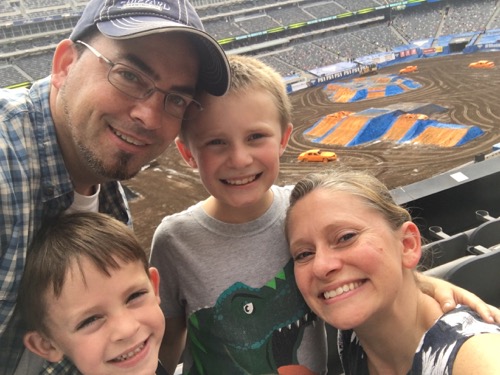 Monster Jam is an experience you will never forget! To learn about upcoming shows including the World Finals in 2018 visit the Monster Jam website.
You may also enjoy: